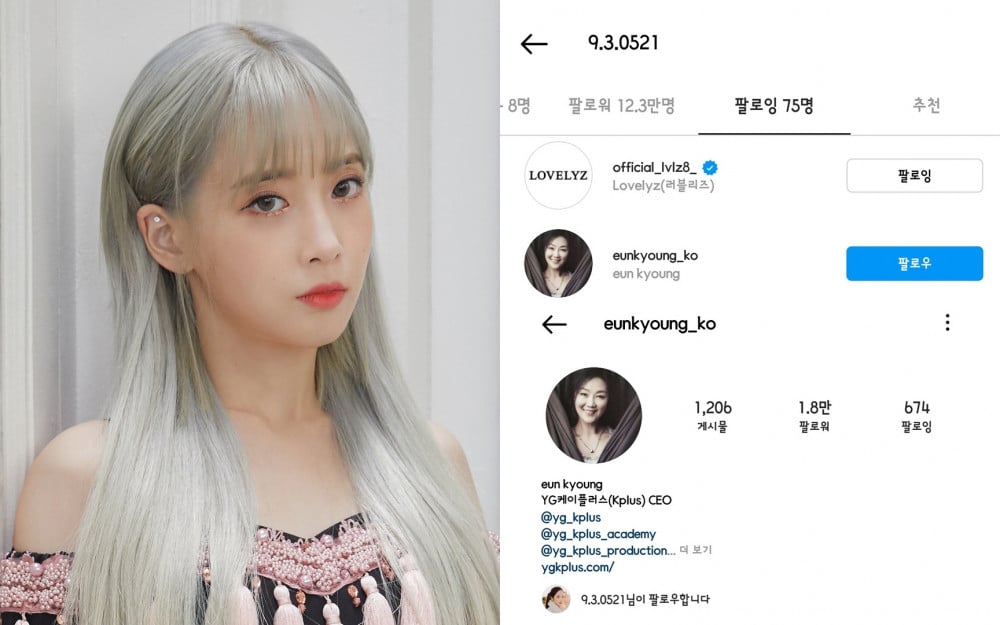 Just a little over two weeks ago, Woollim Entertainment confirmed that the girl group Lovelyz has decided to disband.

Shortly after rumors of the disbandment began circulating through Korean media, the agency released an official statement confirming the disbandment and providing more detail for fans. The agency confirmed that all the members, except Baby Soul, have decided not to renew their contract with Woollim Entertainment and have decided to part ways.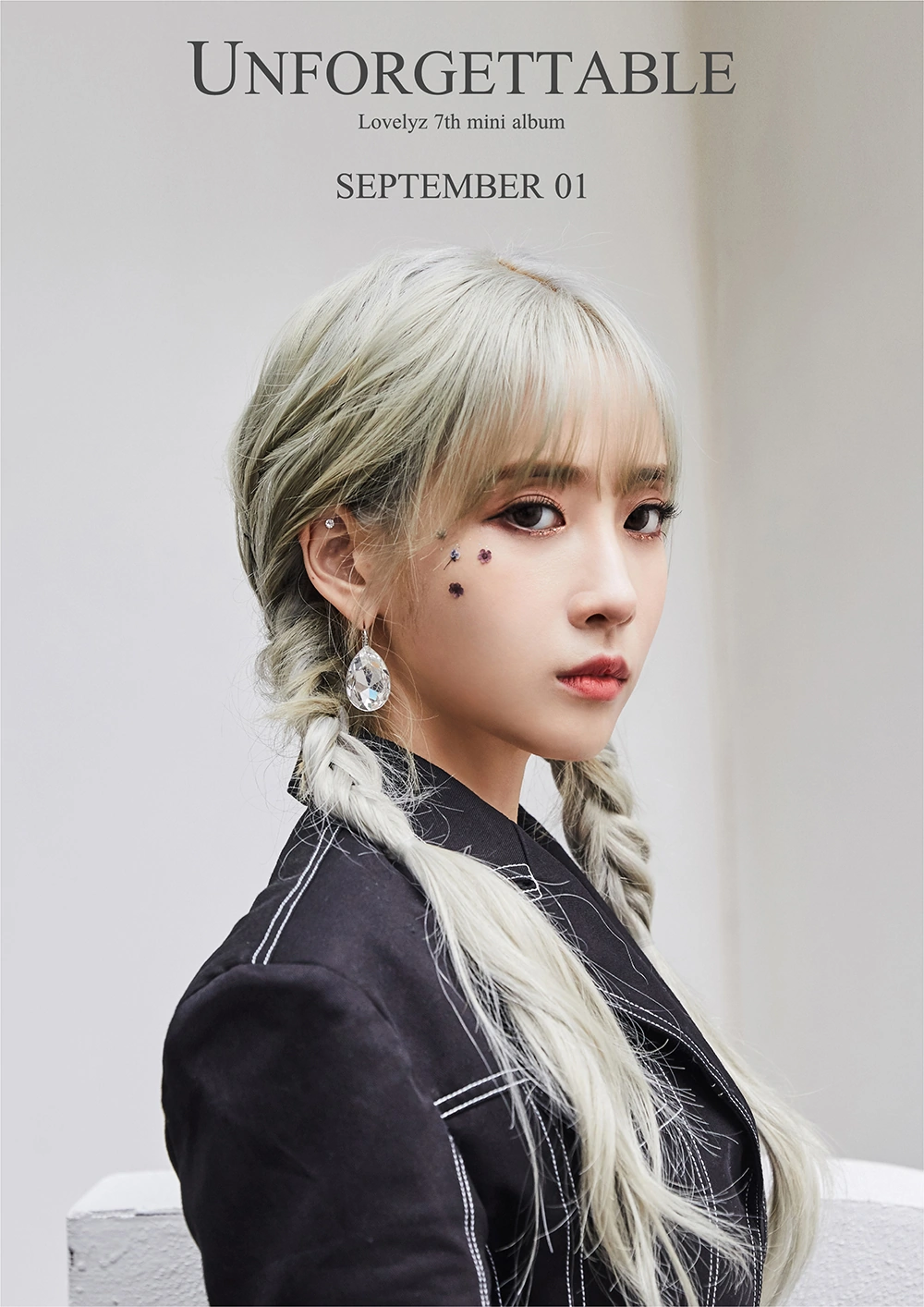 After the news of the girl group's disbandment, many fans and netizens have gathered their attention to the members' future endeavors and future activities.
Recently, many fans are expecting member Yoo Ji Ae to sign with YG KPlus after finding CEO Ko Eun Kyung as one of the followers on the idol's social media account. In addition, Yoo Ji Ae was seen following the CEO back.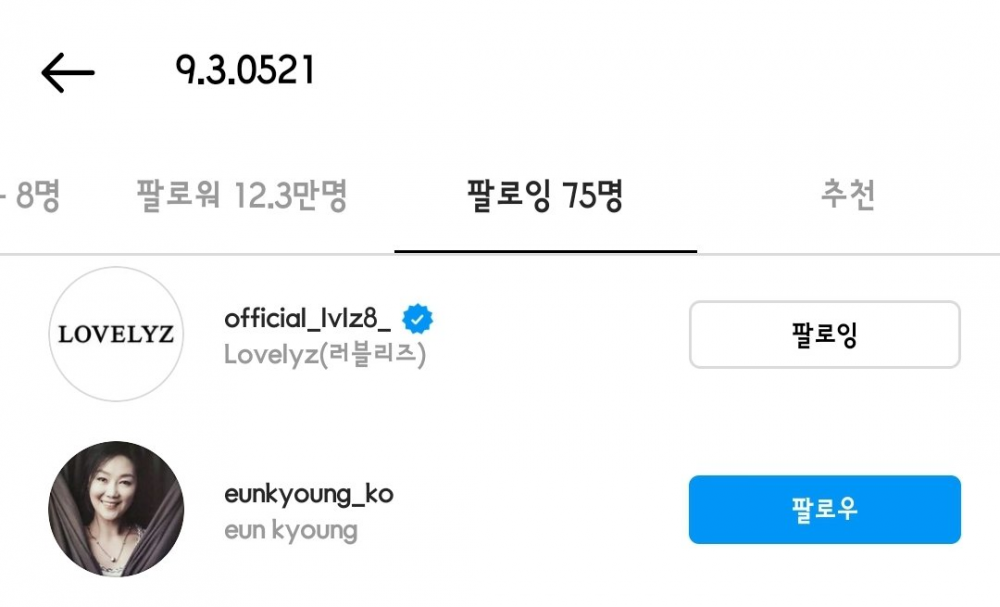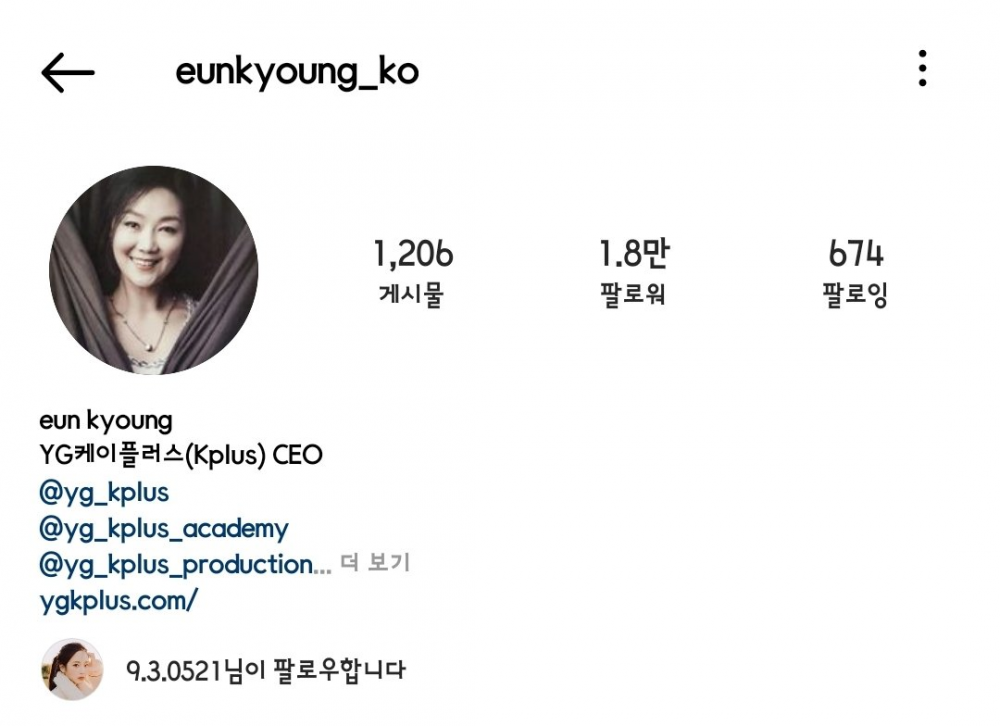 YG KPlus is a model management company founded and run by CEO Go Eun Kyung, a former model herself. It is currently owned by YG Plus, which is a subsidiary of one of the top entertainment agency YG Entertainment. YG KPlus was known initially as K-Plus, but it signed a contract for strategic partnership and shared investment with YG Entertainment back in 2014, finalizing its merger name as YG KPlus.
With this new finding, fans are taking to social media to share their speculations and excitement about Yoo Ji Ae's new management agency.