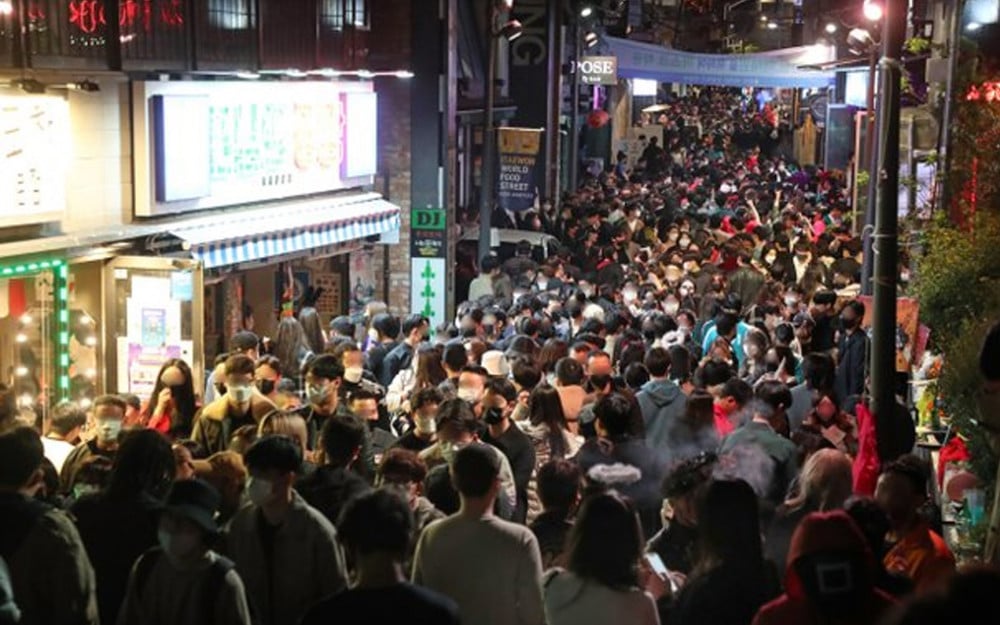 In celebration of Halloween, crowds of people filled various streets all over Seoul on Friday and Saturday. Many citizens flocked the streets, and some were not complying with quarantine rules not wearing masks. Many citizens are concerned that the number of COVID patients will increase again.
On October 29 and 30, downtown Seoul including Gangnam, Hongdae, and Itaewon, were filled with citizens enjoying Halloween. Although Halloween was on October 31, many Korean citizens came out to celebrate on Friday and Saturday, extending the Halloween celebration.

In particular, the area around Itaewon had a festive atmosphere as many citizens walked the streets in costumes from popular movies and dramas. From characters such as Deadpool and Spiderman to the characters from the popular Netflix drama 'Squid Game,' many Korean citizens came out to show off their costumes. Although disinfection stations were set up at the entrance of the 'World Food Street,' many citizens were seen passing by the station without disinfection. Many restaurants and bars were filled and packed, making it difficult to find seats, resulting in long waiting lines of people standing out on the streets.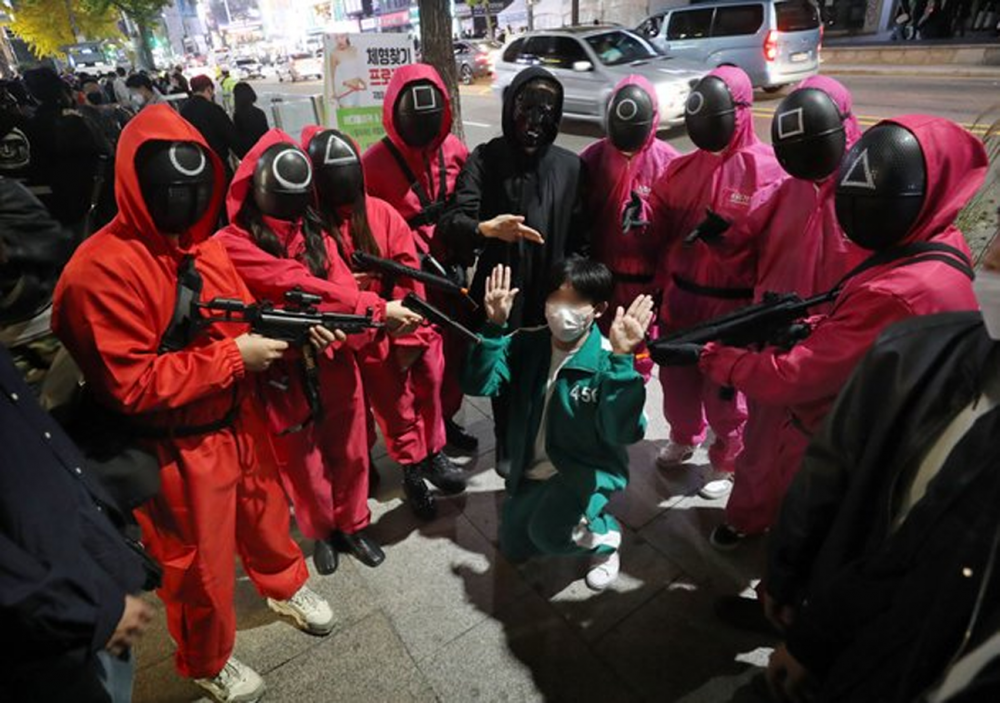 The photos and videos of the circumstances and the scene of the Halloween celebration were shared on social media such as Instagram and Youtube. Many netizens who saw this raised their voice in concern that the number of COVID patients would skyrocket. Social distancing was not kept due to the crowds filling the streets, restaurants, and bars. In addition, some people were seen without wearing masks.

Netizens commented, "Returning to 'everyday life with COVID' doesn't mean you go back to the time COVID existed. I really wonder if everyone is in their right mind," "I don't think the vaccines were given so people can be this careless," "What about COVID, seems that a few people even had their masks down," "Please stop, going back to 'everyday life with COVID' doesn't mean you can do that," and "I can hear the efforts of quarantine to alleviate the outbreak going down the toilet."

Meanwhile, according to police, there were a number of clubs, restaurants, and bars that were caught breaking quarantine rules on this day.

On Friday night, the 29th, a total of 7 cases and 272 people were caught by the police in Seoul alone for violating quarantine rules. A general restaurant in Itaewon, which had been operating in the form of a club, was cracked down while continuing to operate after 10 p.m. Another unauthorized club in Gangnam and an entertainment pub in Gwanak-gu that violated the ban against gathering in large numbers were caught. In Mapo and Hongdae, restaurants that violated the gathering restrictions were also caught.