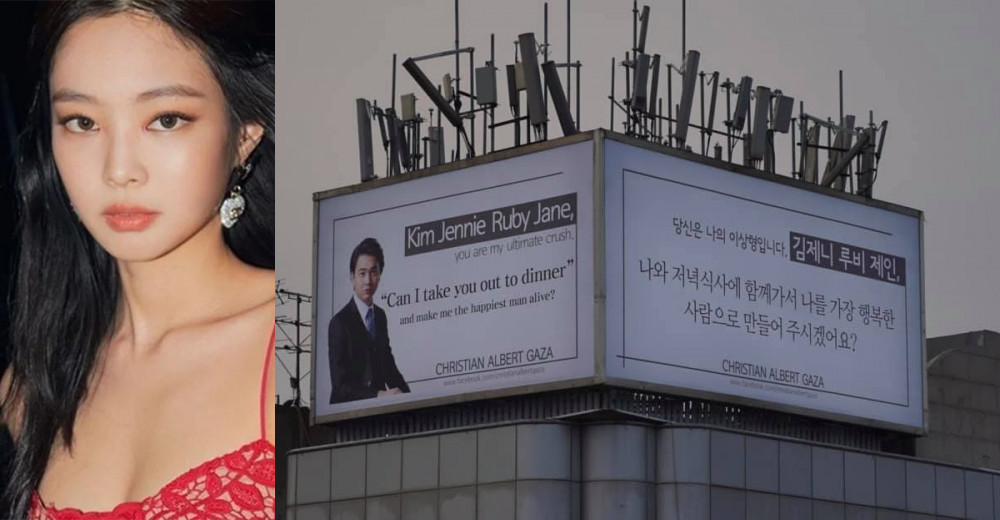 Christian Albert Gaza, better known as Xian Gaza on social media, is causing a stir on various social media platforms and online communities.
He is garnering much attention as he confessed his feelings to BLACKPINK's Jennie and asked her out on a date through a billboard sign near YG Entertainment's building. The billboard sign bearing his face asks Jennie out to dinner with the caption, "Kim Jennie Ruby Jane, Can I take you out to dinner? and make me the happiest man alive?" in both Korean and English.


In fact, this is not the first time that Xian Gaza has done something like this - back in 2017, he invited Filipino actress Erich Gonzales for a coffee date also through a billboard, which she declined.

The billboard asking Jennie out to dinner is located at Noksapyeong-daero 11-gil, Yongsan-gu, Seoul, South Korea - just a few kilometers away from where the YG Entertainment building is located.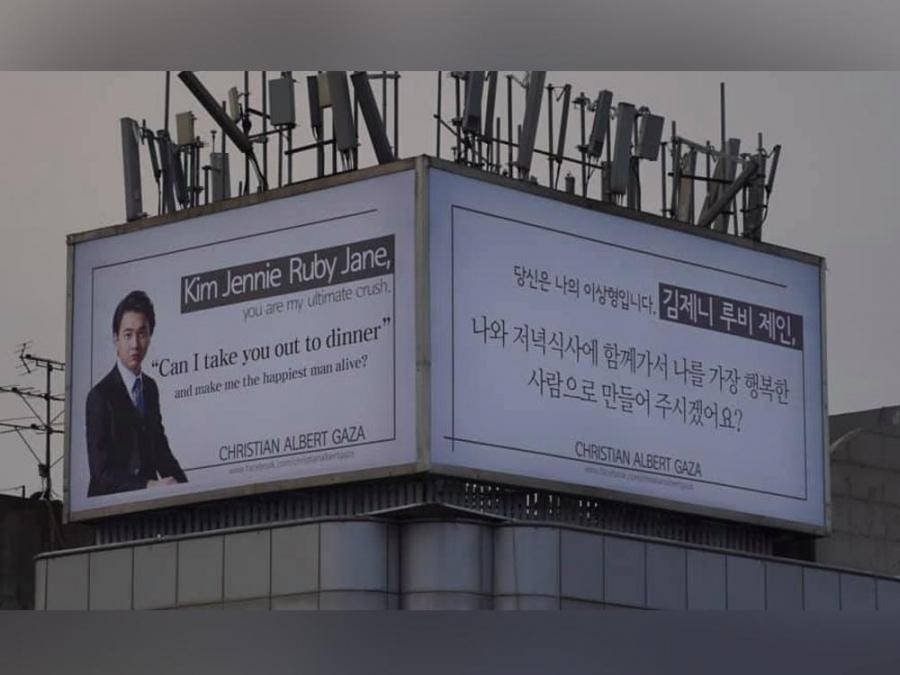 According to Rappler.com, Xian Gaza explained, "I don't know how to contact her, so I set up a billboard in the heart of South Korea. I hope she will say yes." He also shared the photo of the billboard through his Facebook page, which earned over 84,000 reactions, 17,000 comments, and 26,000 shares. In another post, he shared the billboard rental cost and confessed that it amounted to 1.5 million Philippine pesos (30,000 USD).
In addition, fans stated that Gaza is a scammer and Rappler.com wrote, "...several business ventures came forward and claimed that they were allegedly scammed by Gaza. "