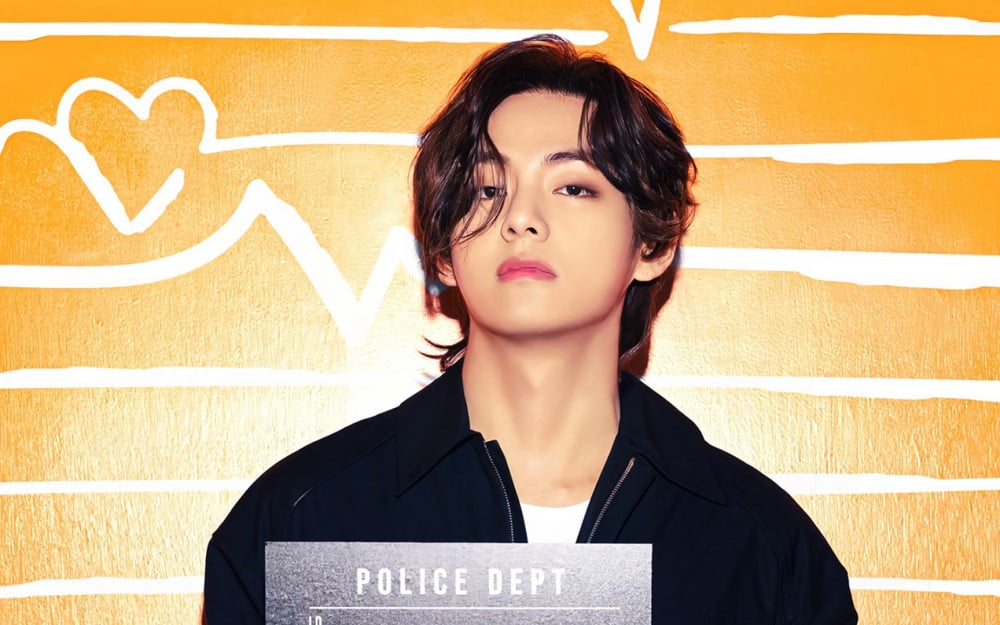 Recently, a dating rumor surrounding BTS member V surfaced. Soon after, there were various articles popping up about the rumor.
As reported earlier, BTS's V was publicly spotted by numerous people after attending the VVIP preview event for the 'Korea International Art Fair (KIAF) 2021' opening. It was then revealed that V was accompanied on this day by the chairman of the board at 'Paradise Group,' Choi Yoon Jung, also the wife of the 'Paradise Group' president Phillip Jeon. The couple's daughter was also seen at the event with V and chairman Choi.
Some netizens went on to raise speculation that V was dating the 'Paradise Group' president's daughter. In addition, there were even netizens stating that a bracelet V often wears is, in fact, a brand launched by the 'Paradise Group' president daughter.
Even a representative of HYBE Labels spoke up in response to recent dating rumors surrounding BTS member V. A representative of HYBE Labels stepped up to clarify, "V and the family of chairman Choi Yoon Jung are only acquaintances, the dating rumors are not true."

The idol also personally responded through Weverse, expressing his anger and frustrations. V referred to BTS's diss-track "UGH" to explain how he felt about the rumors and articles that were being spread online.
With the ongoing controversy, netizens responded to the articles about V in addition to an online community. Netizens commented, "He said he's not dating her, leave him alone," "Who cares if he's dating? He's at an age where he should be dating and having fun," "He seemed really upset," "These are trash reporters, why are they writing up these rumors?" "He's so upset, he said he was going to throw poison needles at these people," "These are speculations that these articles are based on," and "He can't even go to an art gallery without being accused of dating!"
Fans and netizens were also able to see V's Weverse response that was shared in an online community and commented, "Taeyoung did a good job responding to these ridiculous rumors," "Yeah, I'm sure he was on a date with all those people around at the art gallery lol. I heard the rumor started from an anti-BTS community," "Yes Taeyoung, use the 'UGH' lyrics," "He sounds so mad," "I've never seen V this mad before," "V is never mad," "It's good that he is expressing his frustration," "People need to chill," and "HYBE needs to do their job well."