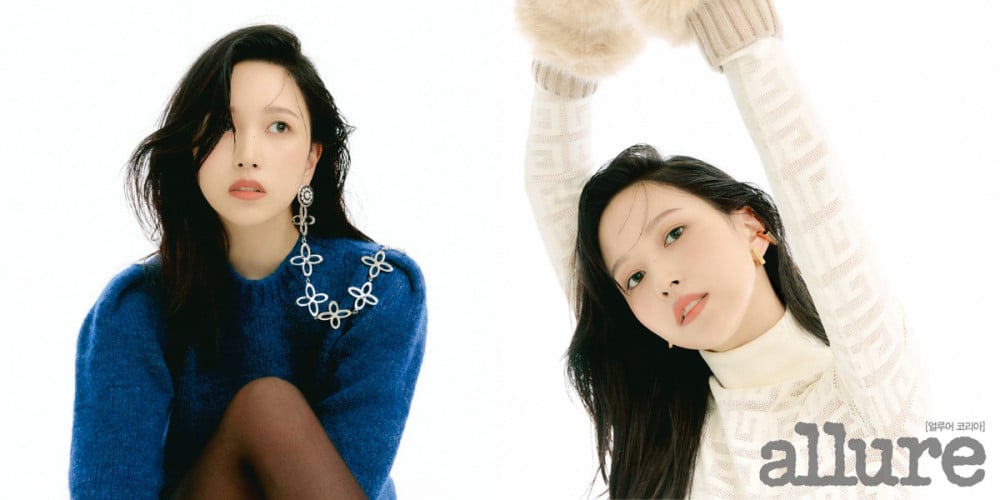 TWICE's Mina opened up about her experience working on the group's first English-language single "The Feels", the team's 6th debut anniversary, and more in a pictorial with 'Allure' magazine!
For this winter pictorial, Mina captivated readers with her signature, elegant mood and aura. During her interview with the magazine, Mina said, "It's been a long time since TWICE had the chance to meet up with our overseas fans in person, but we were able to release our first English-language global single. I never imagined that we would have the chance to attempt such a big and new challenge in our 6th year, so I was excited about it, and it is now a really good personal memory."
Mina also shared her thoughts on celebrating TWICE's 6th anniversary with her members and fans. "When I listen to all of the songs that we have released over the years, all of the memories from those days come back to me. I feel proud and satisfied, thinking, 'We've achieved so much'. One song brings me several months worth of memories. There is always a song for each point in my life," the idol shared.
Finally, when asked to name a music genre she would like to try out, Mina answered, "I think a classic genre would have a nice feel. If we try a classic genre, the choreography would look beautiful."
Check out previews of TWICE's Mina for the latest issue of 'Allure' magazine, below!