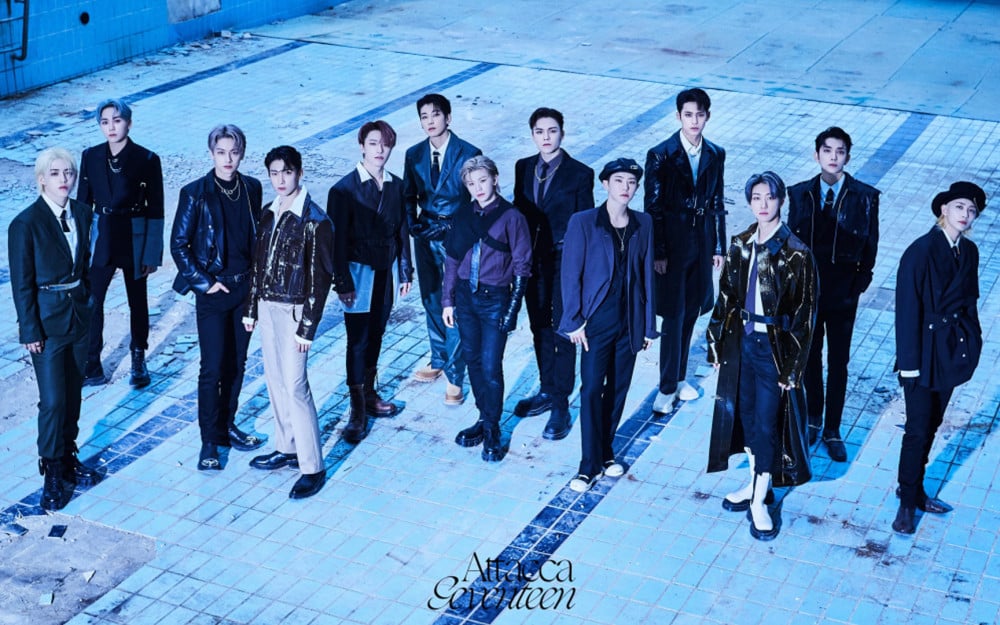 Seventeen is getting ready for their upcoming 9th mini-album, 'Attacca,' and dropped the tracklist for the album.


On October 14 at midnight KST, the popular boy group released the tracklist to their album, revealing the number of tracks that this mini-album would include. The upcoming album will include seven tracks, "To you," "Rock with you," "Crush," "PANG!" "Imperfect love," "I can't run away," and lastly, " 2 MINUS 1," which will only be released as a digital track.

Meanwhile, Seventeen's 9th mini-album 'Attacca' is set to drop on October 22 at 12 AM EST. Check out the tracklist below, and don't miss out on more teasers to come!