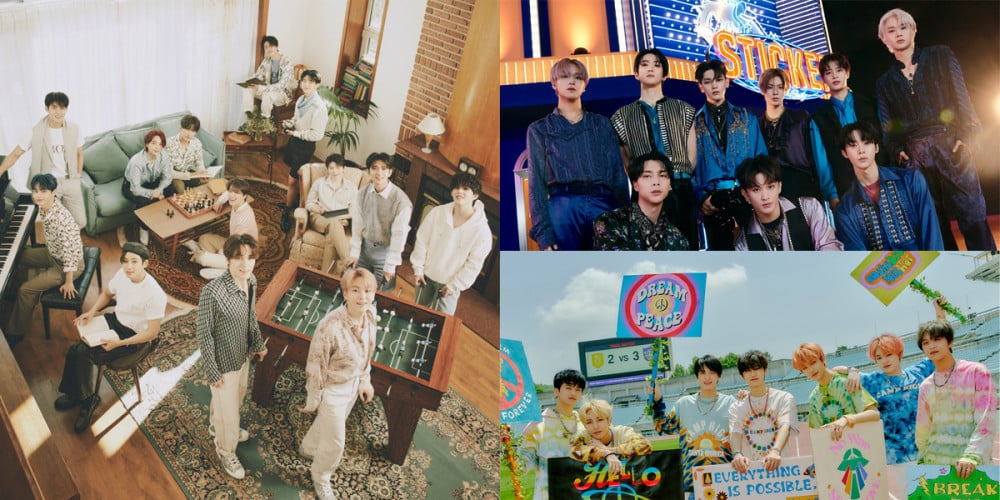 Netizens were fascinated by the stark difference in how much food the 13 members of Seventeen eat as a group, versus how much food the members of NCT 127 or NCT Dream eat as a group.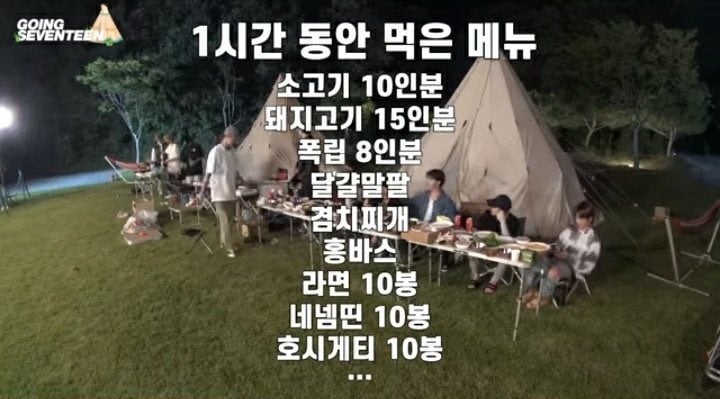 How much food 13 members of Seventeen ate in 1 hour:
10 servings of grilled beef
15 servings of grilled pork
8 servings of pork ribs
Rolled egg omelettes made by The8
kimchi jjigae made by DK
Gambas al Ajillo made by Joshua
10 bags of instant ramyun
10 bags of Paldo bibimmyun
10 bags of Chapagetti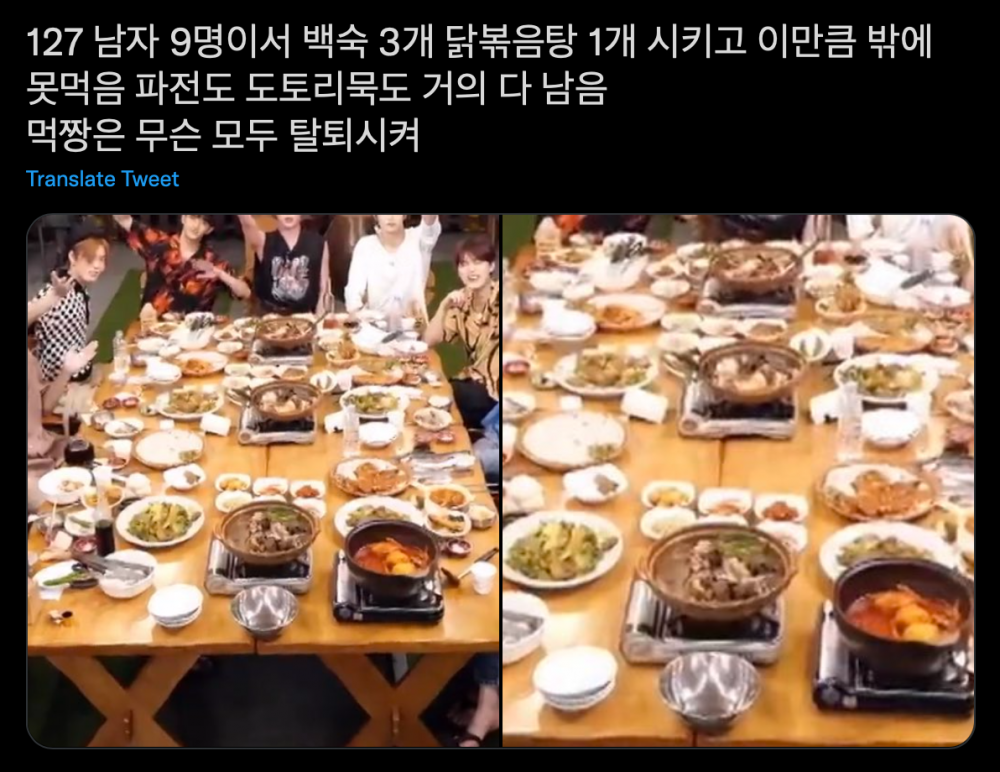 How much food 9 members of NCT 127 ate:
3 pots of Korean chicken soup
1 pot of braised spicy chicken
5~6 side dishes of scallion jeon + acorn jelly
(Most of the dishes were only half eaten.)
Seventeen buying two carts full of food for dinner (~ 700,000 KRW or $600 USD):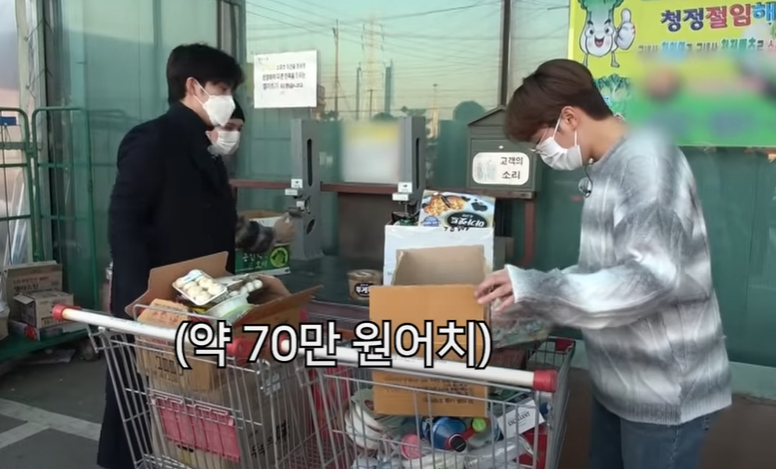 7 members of NCT Dream: "We're done eating so let's clean up!"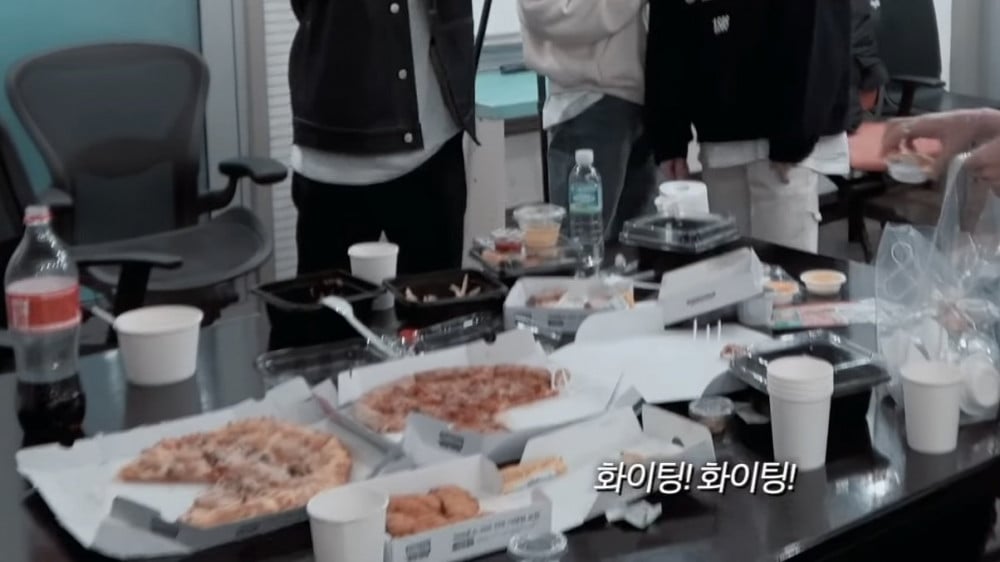 Haechan & Taeil during NCT 127's 'Stick Together': "Two grown adults couldn't finish 2 bags of ramyun."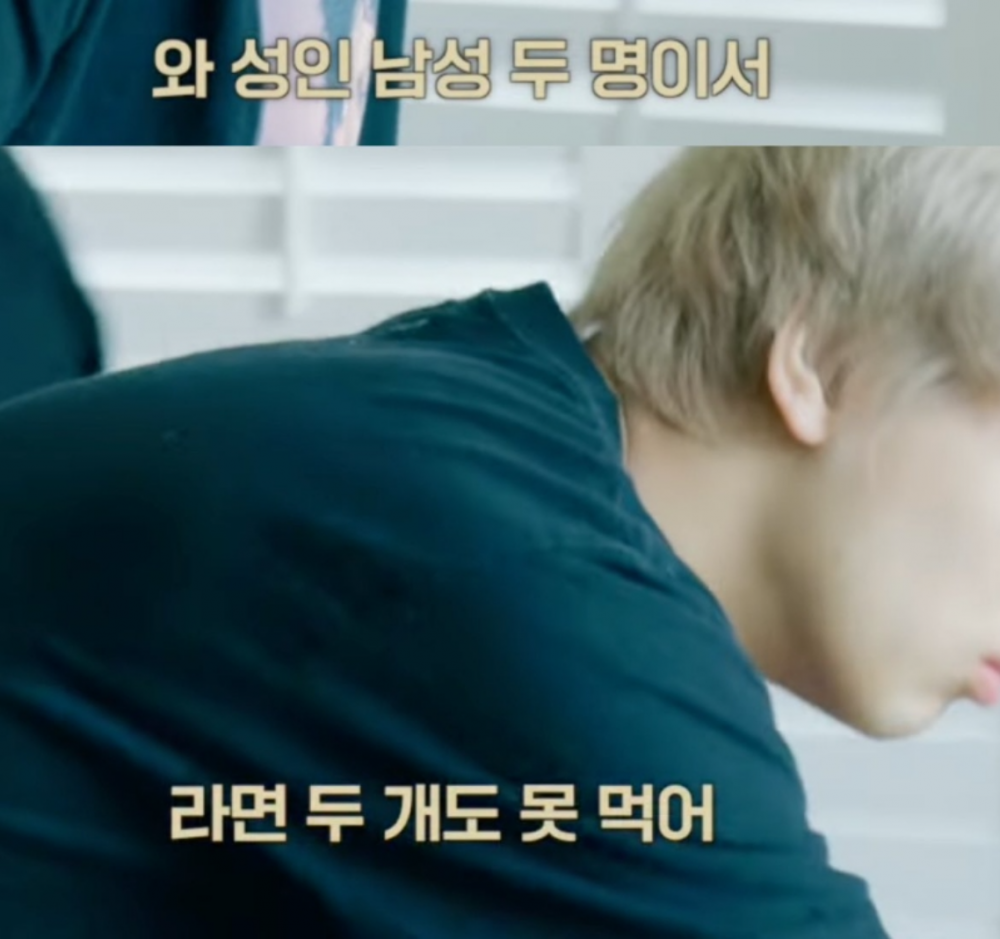 Netizens reacted with comments like,
"Wait, is that real? Seventeen ate 30 bags of ramyun noodles in 1 hour??"
"Don't forget, Seventeen ate all that and drank a ton of soju and beer."
"Do those NCT boys eat anything? How do they dance on stage if they eat so little?"
"If the NCT boys ate more they would have grown taller."
"OMG Seventeen ate all that in an hour? That's why they're always so full of energy."
"If you see pictures of NCT's food before and after, it's like a find the difference game."
"Some of the NCT members are just those types of people who eat to live, they don't have appetites. I wish they'd take like half of mine TT."
"I'm just gonna assume that Mingyu ate 1/3 of what Seventeen ate though."
"This is why people call them 'Skin-and-bones-CT'."
"How can two men not finish two bags of ramyun TT. I can eat two by myself."
"Even the housekeeper who cooks for NCT says they need to eat more."