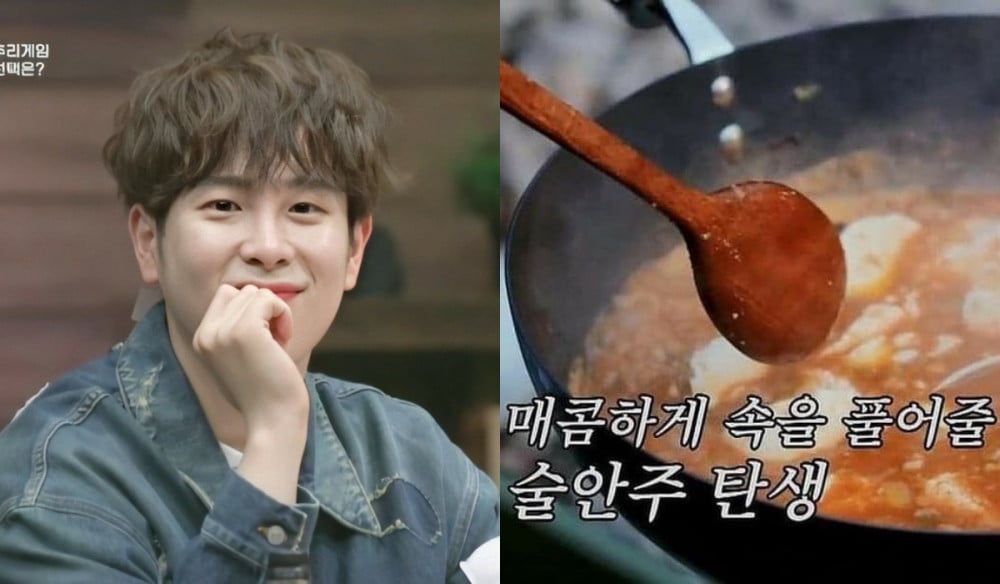 P.O.'s Soondubu Jjigae (Soft Tofu Soup) recipe has made its way around the web once again for being so delicious.

On October 3rd, a post sharing the idol member's Soondubu Jjigae recipe gained attention online again. His recipe was revealed earlier this year in a variety show called 'Spring Camp'. Netizens have revisited his recipe as the weather is getting chillier in most of the countries around the world.
The recipe is as follows. Finely chop onions and green onions and sautee them on low heat with sesame oil. In goes minced pork. Add lots of red hot chili pepper flakes and garlic to create a nice hot chili pepper oil. Make sure you don't burn chili pepper flakes while doing so. Pour water for soup and season it with soy sauce and sugar. P.O. added a tablespoon of soy sauce and a pinch of sugar. Add littleneck clams and soondubu (extra soft silkened tofu).
Over 1000 comments were made under the post, sharing their experiences using P.O's recipe. Some of the comments are: "If you are allergic to clams you can skip them but add some anchovy broth instead of pure water to add the taste."
"It's better to turn off the heat when you are making chili oil. It's so easy to burn the pepper flakes which would make your Jjigae bitter."
"I make chili oil before I add my meat."

Will this be another iconic celebrity recipe like GOT7 member Mark's meal?