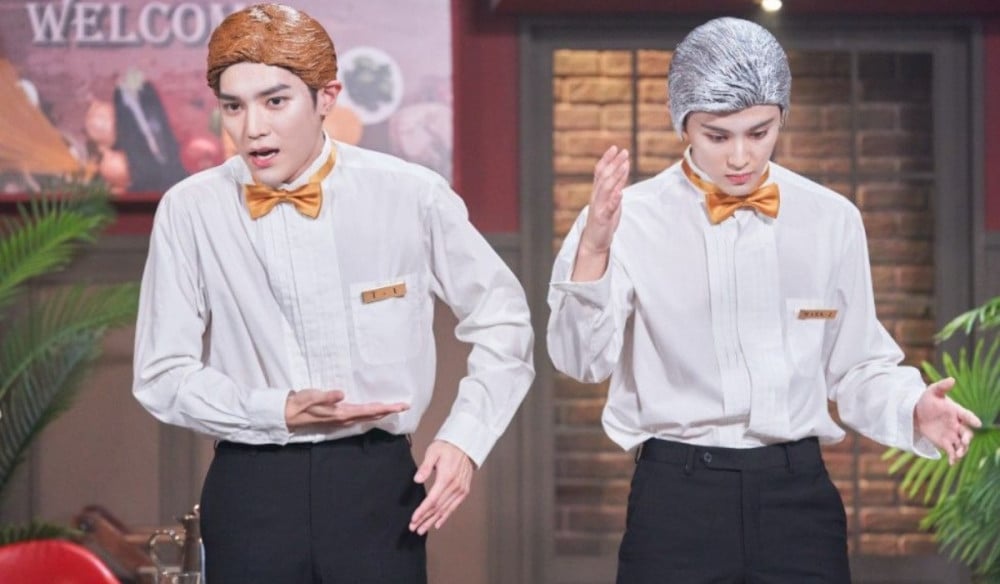 NCT 127 appeared on 'SNL Korea' as the first idol host on the show.

On the October 9th episode on 'SNL Korea', NCT 127 appeared as the host and gave a great comedic performance that had many netizens burst out laughing. Especially, the segment where NCT 127 members Mark and Taeyong acted as AI part-time workers at a restaurant created an online buzz for their exceptional performance.
Netizens complimented their movements portraying robots while laughing crying at their emotionless expressions. Some of the comments include:

"Omg, they really look like robots;; damn;;;"
"Omfg, they are doing it so well lmao"
"How can they have a straight face the whole time lol I'm dying laughing"
"I'm now actually suspecting if Taeyong is an AI lol"
"Taeyong really prepared for this moment hahaha"
"Mark is not even Korean and he can perfectly act as a Korean AI lolol"
Did you tune in to watch the show on Coupang Play? What do you think?