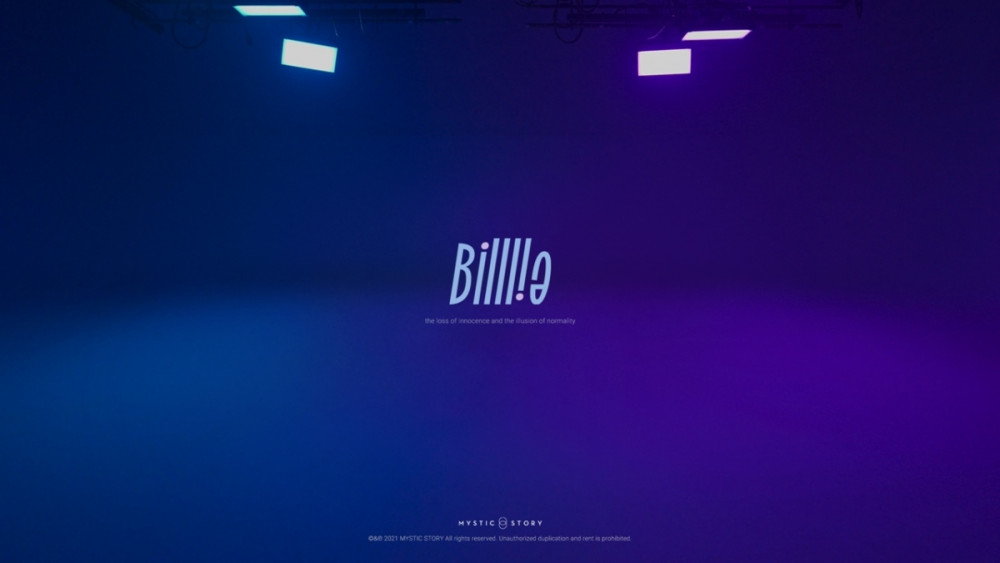 Billie, the upcoming 6-member girl group under Mystic Story, are ready to make their official debut.

On October 11, Mystic Rookies unveiled a logo image of the group name 'Billie', along with all the official channels Billie will be using in order to release content for their fans. This included their official fan cafe links, their FaceBook page, Instagram, and YouTube channel.
In particular, the design of their group name had the 'e' flipped in 'Billie', giving their group name a unique and memorable spelling. Further, a phrase on the image read, "the loss of innocence and the illusion of normality", drawing curiosity on what charms the group will be showing with their debut.
Billie, made up of members Siyoon, Tsuki, Soohyun, Haram, Sua, and Haruna, will be making their official debut in November of this year.