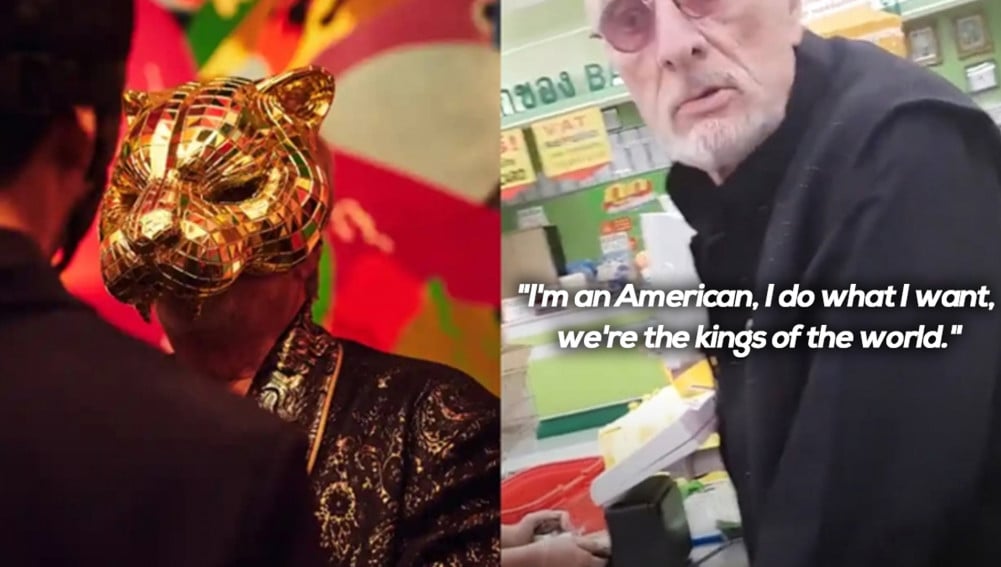 American actor Geoffrey Giuliano, who played VIP Four on the Netflix megahit series 'Squid Game' is under fire for his past behavior.

Recently, there have been posts about this actor on various online communities and have drawn attention to a past incident that brought to light his rude attitude and abuse of power.
According to reports, the American actor was staying in Thailand in August 2017 when an incident occurred. In the video, Geoffrey Giuliano was seen spewing slander and curses at another customer at Big-C supermarket in Pattaya, Thailand.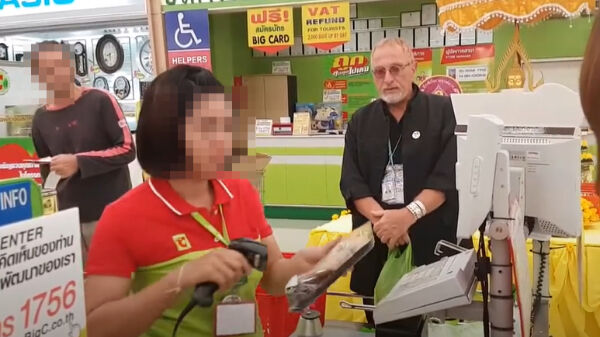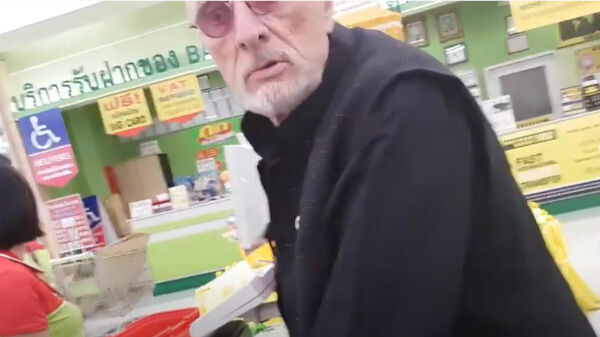 The individual recording the video explained the situation and said, "He appeared from nowhere and cut in line in front of me. This was a cashier for customers with 10 or fewer items but he threw 25 items on the conveyer belt."

When the other customers protested, the actor went on to curse back and say, "Go F*ck yourself, I'm an American, I do what I want, we're the kings of the world, OK?" The unnamed customer began filming, but the actor said, "You're not intimidating me by that camera, I'm an actor."


In the video, the unnamed customer is heard replying, "I'm just waiting for the next round because what you said about America was very interesting." Then Geoffrey Giuliano is seen cursing back and continuing to swear at the customer, saying, "Go f*** yourself, OK. Go f*** yourself, OK, let's get it real straight. You can go f*** yourself, OK? I'm an American, I do what I want, we're the kings of the world, OK. We're professional a*******. We have taken being a******* to the highest possible f****** level in this world." In the end, the actor is seen saying, "Next time, go mind your own f***** business" and leaving the shop.
With 'Squid Game' gaining much popularity and the actors garnering more attention than ever, this incident from 2017 had resurfaced, showing Geoffrey's past rude actions. Netizens who saw the clip commented, "Does being American allow you to cut other people in line?" "That's so rude," "How it this guy an actor?" "He's a typical white supremacist and thinks America is better than everyone else," "No wonder they hired him, he was perfect for the role," and "He's the same person from the drama, lol, he acts just like the VIPs in real-life."