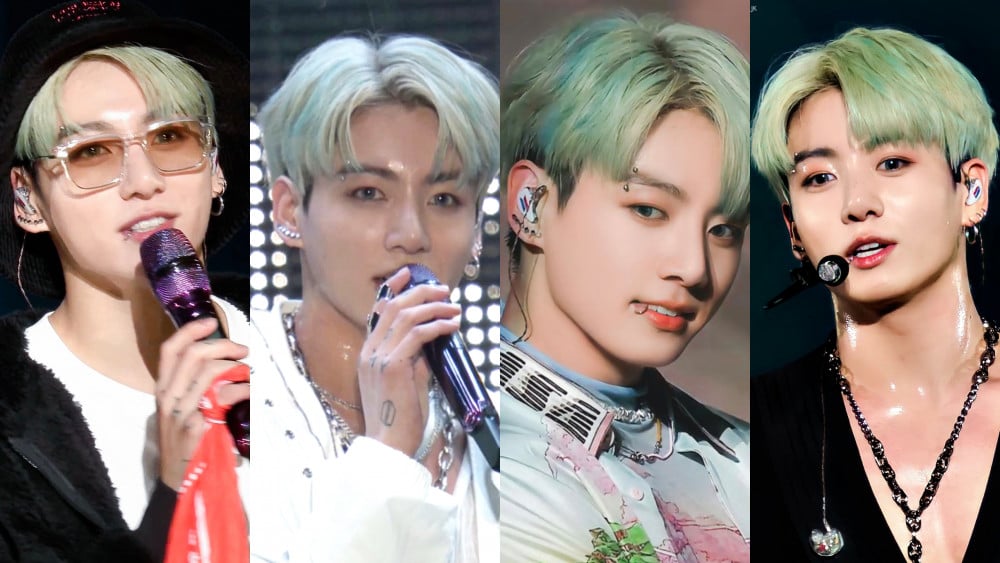 BTS's Jungkook continues to go viral on multiple social media platforms after the BTS Online Concert 'Permission To Dance On Stage' as fans couldn't get enough of Jungkook's explosive Stage presence and mesmerizing visuals.
Jungkook being a highlight of the concert, went viral on Tiktok as many of his clips and edits from the concert are gaining millions of views in a few hours of their posting. Multiple edits have crossed millions of views and likes.
As soon as the concert ended, Jungkook added another billion views in his Tiktok hashtag #Jungkook and extended his record as the Most Viewed Tiktok hashtag of a person with 79 Billion views.
Jungkook also went viral on Korean Communities 'theqoo' and 'Nate Pann' as multiple posts trended HOT for his extraordinary live performance, unrivaled hot body proportions, and mesmerizing visuals.
K-Netizens couldn't stop themselves fangirling over him and were seen praising him.
"The sexiest male idol I've ever seen."
"It's crazy like an idol character from a damn webtoon."
"You are a male god."
"I feel like my soul has been ripped away."
"Young & Rich, with that face, sexy mind, and even skills that's Jeon Jungkook! I'm so proud of him. Cool!"
"He's pretty and he's handsome, but his sweaty neckline makes people confused; oh my man!!"
As a main stan attractor and face of BTS, Jungkook made nonfans fall in love with him due to his heavenly vocals and incredible visuals along with his Stage performance.
Multiple actresses, celebrities & public figures, along with numerous media outlets, continue to update their tweets and Instagram stories with Jungkook.
Jungkook also became a hot search term on Twitter as his name became the first search term that popups if searching for any BTS song performed in the online concert, showing off his popularity.
Twitter is overflowing with Jungkook's viral tweets, fanarts, and edits from the online concert, reaching even more than 100,000 likes on numerous tweets.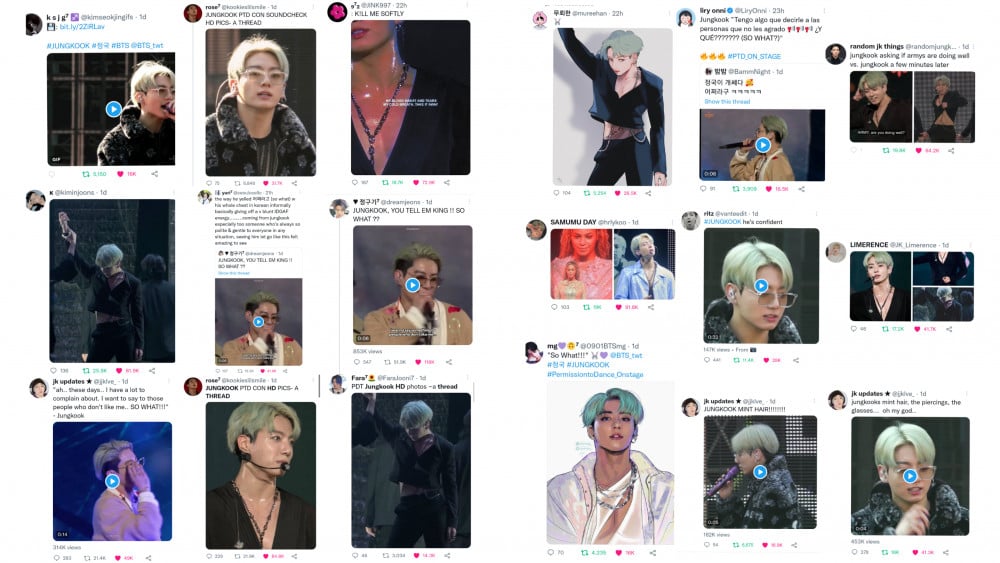 Apart from outstanding dance moves and visuals, Jungkook showed off his flawless live vocals and gave pleasure to the ears by doing vibrato, falsetto, low to high notes.
Fans also praised Jungkook for dissing his haters by saying, "I have alot to complaint, to those who don't like me, I want to say 'So What'?"
Reaffirming his popularity, Jungkook also trended at #1 on Yahoo Japan, on Facebook and Tumblr, #1 Worldwide, U.S & 91 countries with more than 15 keywords on Twitter.
As the highlight of the concert, Jungkook became the most tweeted topic of the day after the concert and received 9M engagements, the highest for the concert. Jungkook crossed 2M mentions on Twitter and 1.7M posts on Facebook for the concert day.