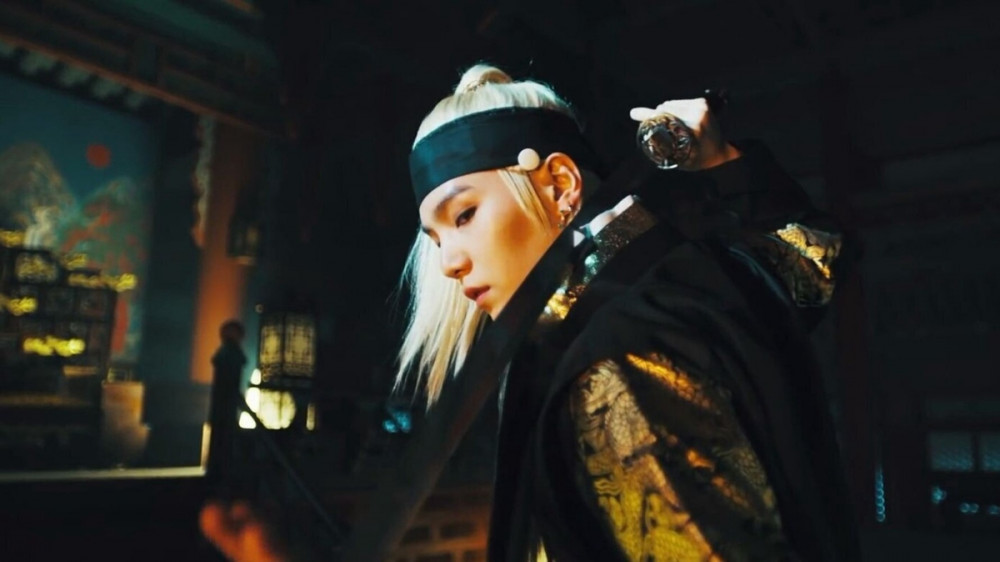 Agust D (BTS's SUGA)'s "Daechwita" music video has surpassed 300 million views on YouTube.

On October 7 at 9:35AM KST, the music video of "Daechwita", the title track of SUGA's 2nd mixtape 'D-2', surpassed 300 million views on YouTube. "Daechwita" utilizes a unique trap beat and samples the traditional military music known as 'Daechwita', and further features traditional Korean instrument sounds. In the music video, SUGA expresses two polar opposite characters against a background that brought to life the traditional palace from historical periods in Korea. The grand scale of the "Daechwita" music video garnered a lot of attention, and SUGA's 'sword dance' performed in his hanbok captivated the eye.

SUGA's 'D-2' mixtape was released back in May 2020, and SUGA became the first Korean solo artist to enter the U.S. Billboard's 'Billboard 200' album chart, as well as the main singles chart 'Hot 100'. The 'D-2' mixtape continues to receive a lot of love from listeners all around the world, even surpassing 400 million streams last month on Spotify.
Congratulations to SUGA!