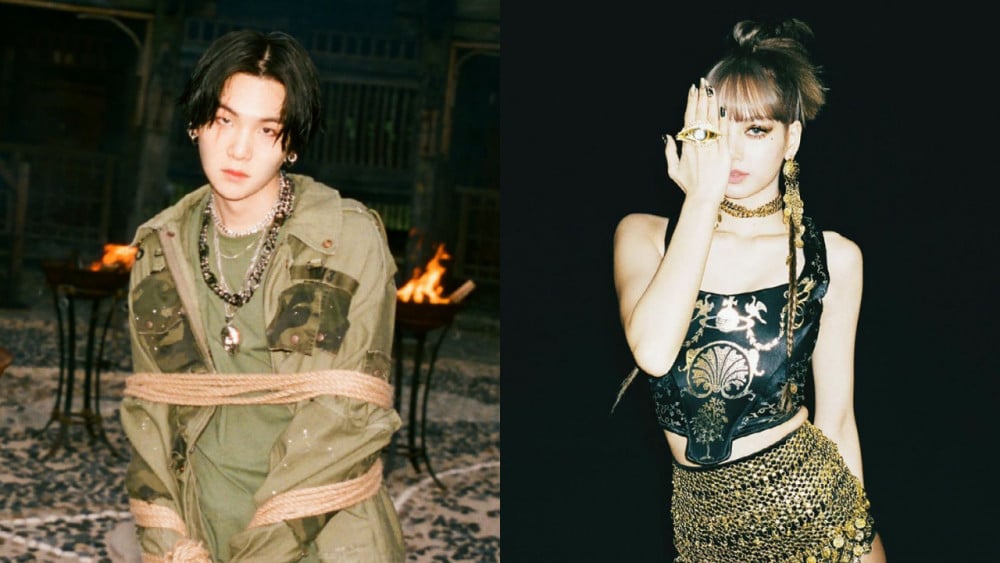 "What's in a name?", said Shakespeare. Yet, in the real world, a name is as important as one's identity. Naming a song that one has worked on for months and sometimes even longer is difficult, especially when the song name is the first thing that a listener encounters. It should express the essence of the song and its subject and, more importantly, should be eye-catching. However, sometimes, nothing could describe your song better than your own name.
Here are 6 K-Pop songs that are named after the artists themselves.
'LALISA'
One of the most successful solo debuts of all time, BLACKPINK's Lisa's solo debut, screams confidence, power, and energy. There couldn't have been a better way for her to usher in a solo career than using her real name, claiming her identity in all its essence.
'Maria'
Maria is MAMAMOO member Hwasa's baptismal name, and the song signifies self-acceptance and finding power in one's own identity. It also explores one's inner struggle between the face that is put on for the world or the persona and the true self. 'Maria' is, therefore, much more than just a song name. It is a reclamation of the self.
'Agust D'
For newer fans, BTS' Suga uses the name 'Agust D' for his solo music. It stands for Daegu Town Suga (D tsuga) and is reversed. His debut mixtape is called 'Agust D .' It also features a song called 'Agust D.' Naturally, the song represents the first introduction of Agust D to the world, and the rest is history.
'OMEGA X'
OMEGA X is undoubtedly the supergroup that we both needed and deserved, and ever since their debut; they have established themselves as artists to look out for. The song 'OMEGA X' perfectly captures their musical style and versatility, justifying the name.
'PENTAGON'
'PENTAGON' by PENTAGON is easily one of the group's best songs of all time, released in their first EP. Even though it was not the title track, it left a significant impact, especially when performed live. Today, not only does it have a nostalgic value but has gained iconic status.
'Girls' Generation'
'Girls' Generation' by Girls' Generation has quite a bit of history behind it. The group got its name from the Lee Seung Chul song 'Girls' Generation,' written, produced, and performed by the artist himself in 1989. It was later revived for Girls' Generation's lead single for their self-titled debut album. Thus, in a sense, it pays tribute to the song and celebrates the same while also announcing their initiation into the music scene.