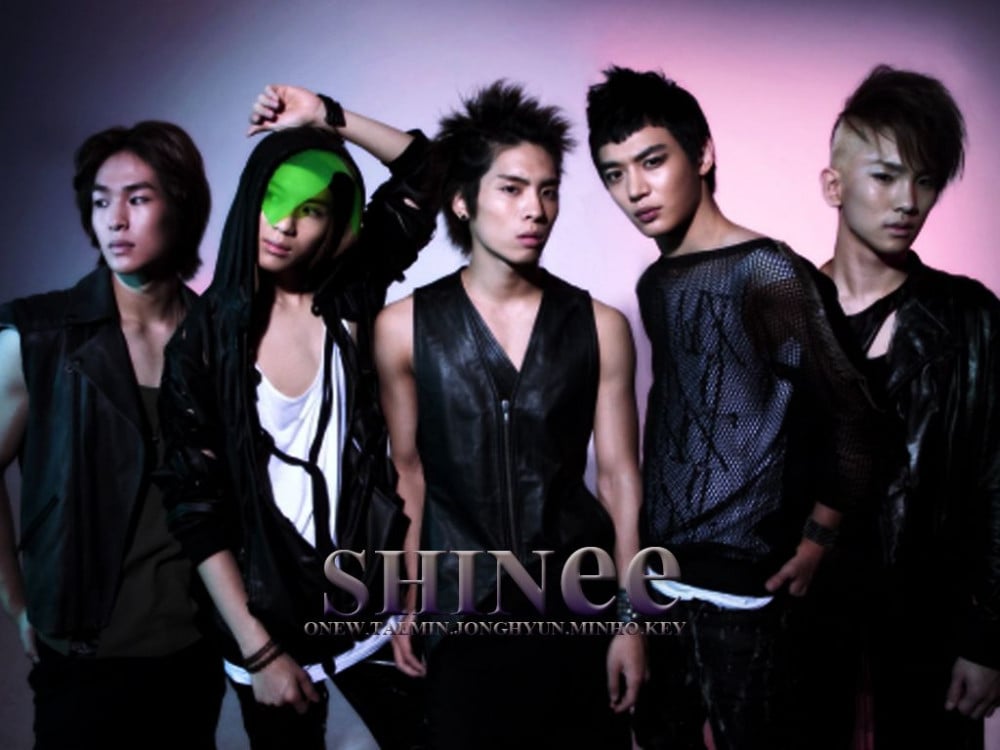 Welcome to another week of memory lane in the K-pop industry. Last week, we took a look at the rookie groups of 2010, which totally dominated the entire music scene. The veteran groups were probably highly nervous at the whole rookie line-up as most of those groups ended up dominating the second/third generation era! Let's take a look at the boy group hits in 2010 that sparked attention!

2AM - Never Let You Go
The sentimental & talented boys of 2AM made their return at the beginning of 2010 as one of the first albums by a boy group that year. It was 2AM's most popular song up to date, and it was often meme'd because the lyrics could be transformed into a more comical situation.
CNBLUE - Love
CNBLUE was mentioned in the rookie article, but it's difficult not to mention them again when they hit it strong just a few months later. Their song "Love" was only their second album yet received wide attention for having such a catchy song. Not only that, the only other active boy band at the time was labelmate FT ISLAND. FT ISLAND was focused on delivering more ballad tracks, so the mid-tempo / lovey-dovey tracks that CNBLUE was releasing were targeting a new audience spectrum.
BEAST (Highlight) - Shock & Breath
After soaring into the K-pop industry in 2009, BEAST (now known as Highlight) securely made its spot into a top-tier boy group by releasing two tracks in 2010. "Shock" was released in the first half, while "Breath" was released in the latter half of the year. Both songs performed very well in the charts, and they were able to showcase their aggressive, "beastly" side through their performances.
2PM - Without U
After a very successful 2009, 2PM continued to hit it big by releasing "Without U." The boys were just on a roll, and the spring release gave fans another reason to jam out in great weather.
MBLAQ - Y
Everyone knew once you hear that deep breath/panting, MBLAQ's song is beginning. The sexy intro and the song's catchy beat earned MBLAQ a spot in the top charts when the song was released. Not to mention Leejoon's performance was extraordinarily attractive that female fans were falling in love.
SHINee - Lucifer
The fame didn't stop for the pretty boy band SHINee either, as they released a strong song for the summer of 2010. With "Lucifer" as the song's title, it actually received controversy in conservative Korea, but the song was still a great summer jam still widely listened to today.
Super Junior - Bonamana
Super Junior was beginning to have fun with their witty song titles, as "Sorry, Sorry" hit it big the former year. They returned with "Bonamana" in 2010, a play on words, and Super Junior delivered well in every way that year.
It's important to note 2010 was also a year that the top-tier boy group at the time Big Bang was completely inactive. Members had solo activities, but there were no group promotions; thus, the other second-generation boy groups were storming in and making a name for themselves in the music industry. The boy groups listed in this article pretty much ran the K-pop scene representing boy groups for a solid 2-3 years at this point (along with the addition of other various groups such as Infinite and TEEN TOP), but they have this position for a reason -- it was true talent paired with great music that made listeners and fans happy globally.
Next week, we will discuss the solo hits that took over 2010 -- solo was definitely the move in 2010 as we take a sneak peek at artists, such as Lee Hyo Ri and BoA.
What was your favorite boy group hit of 2010? Was there a song that didn't make the list? Let us know in the comments below!