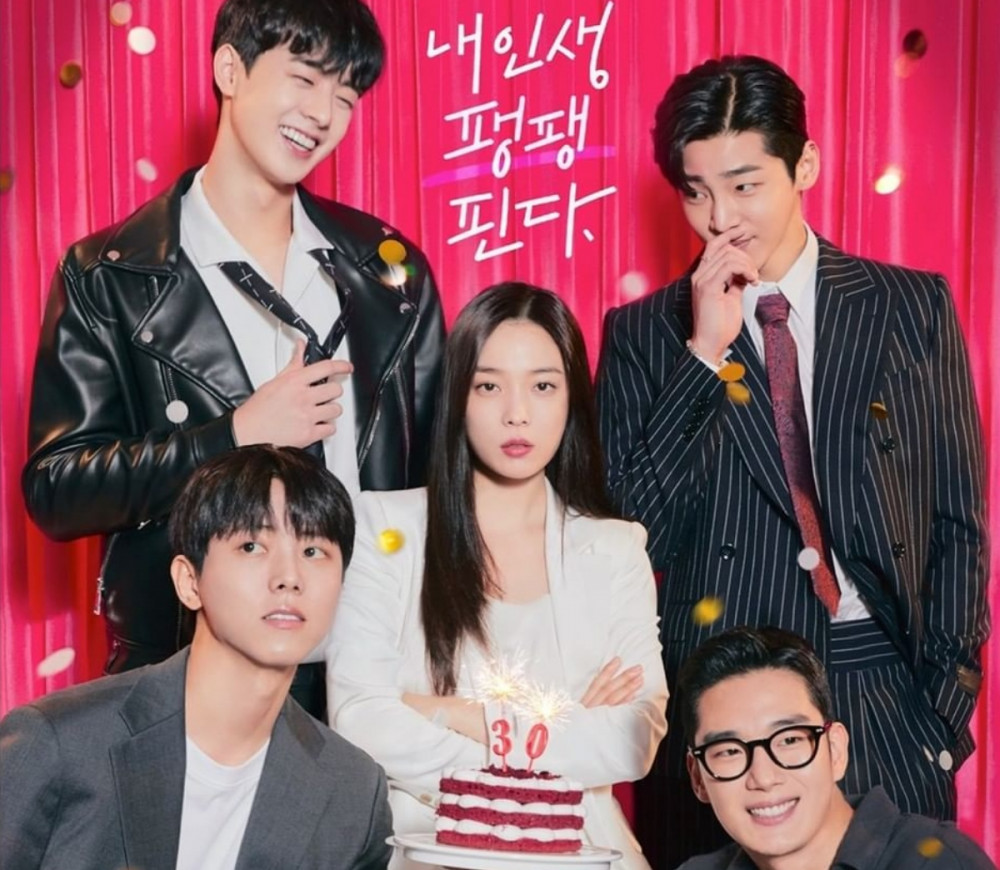 On September 23 KST, the main poster for Playlist Studio's upcoming web drama 'PENG' was unveiled. In the poster, Ko Sa Ri (played by Yoon So Hee) is standing at the center surrounded by four men who are celebrating her 30th birthday. The men are Pi Jung Won (played by Choi Won Myung), Ki Sun Jae (played by Joo Woo Jae), Jun Woo Sang (played by Lee Seung Il), and Yeon Ha Rim (played by Kim Hyun Jin). Ko Sa Ri is shown as the chic protagonist of the birthday party.

The new Thursday-Friday web drama 'PENG' depicts a romance story of a woman named Ko Sa Ri, who decides to begin a fresh new life in her thirties after living a suffocating life in her twenties. Different from her twenties where she lived as if she were imprisoned, she decides to live freely like a moth in her thirties. As if the heavens are helping her, four very different handsome men appear before her: one male friend, one ex-boyfriend who she dated for nearly 10 years but now wants to pretend nothing ever happened, and more.

'PENG' will be unveiled for the first time through Playlist Studio's official YouTube channel and Watcha, on October 7 at 7PM KST.