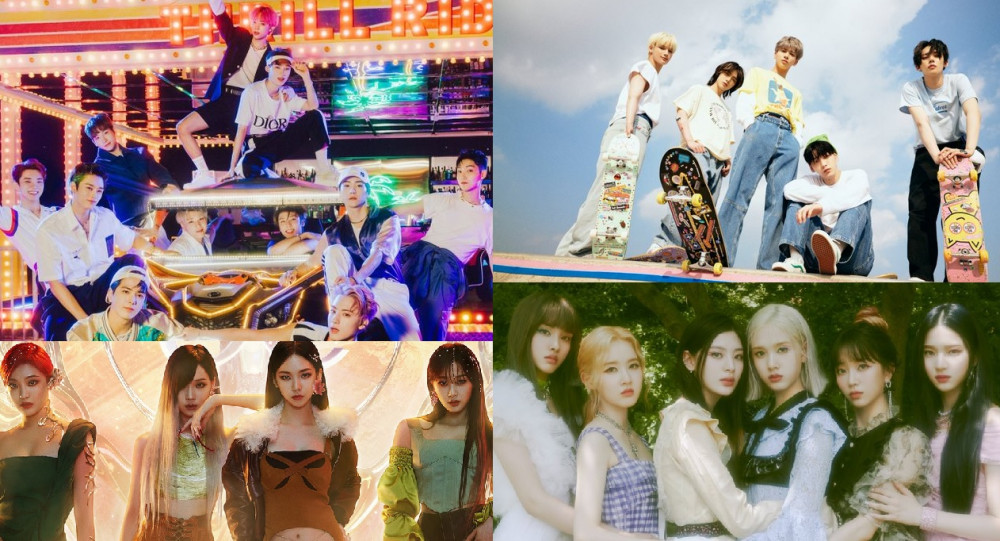 Which idol groups are most loved by Korean teens nowadays?
On an online community forum, a netizen shared a photo taken from a recent survey published on Cosmopolitan. According to this editorial, people in the age group between 10 and 19 selected 4th-generation idol groups that they believed were hottest among teens.
The exact question directed at the participants was: "Which group are you most interested in these days among 4th-generation idol goups?"

Based on this survey, 33.5% of teens answered The Boyz, 32.4% TOMORROW x TOGETHER, 15.5% Stray Kids, 4% NCT, 2.6% ENHYPEN, 2% ATEEZ, and 10% chose other miscellaneous groups.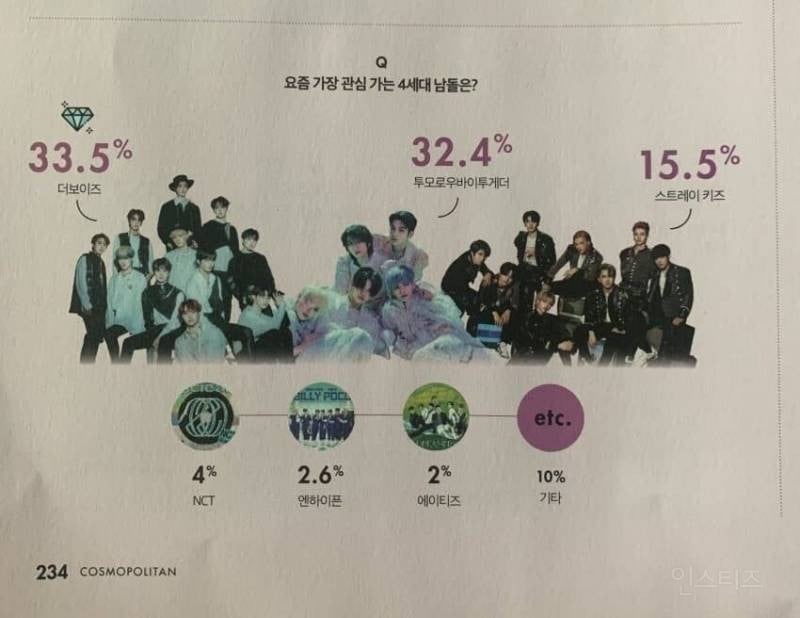 When it came to girl groups, 46.2% chose aespa, 22.9% STAYC, 15.4% ITZY, 6.6% Weeekly, and 8.9% were miscellaneous groups.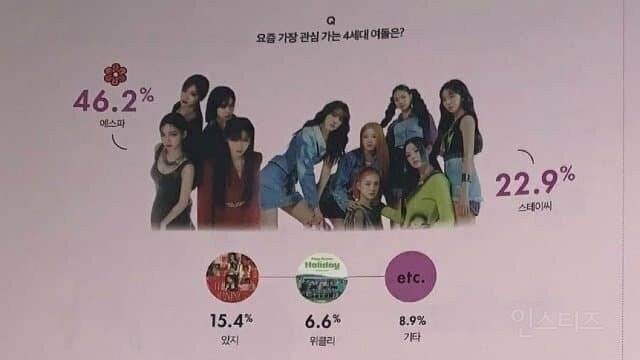 In the comments section, netizens once again hotly debated the definition of '4th-generation', which most people agreed to be as "groups that debuted after the year 2017". Meanwhile, other netizens either agreed or disagreed with the results of the survey.

Reactions include:
"Old auntie here also agrees"
"I think NCT has more adult fans nowadays!"
"I don't know any of these groups except for aespa and STAYC"
"aespa and STAYC, I agree"
"This auntie also agrees..."
"Wait, NCT is 4th gen?"
"Weeekly, the hidden gems~"
"This granny also agrees"
"Aww ATEEZ is there!"
"I'm just satisfied that my babies have been included"
"This auntie also loves The Boyz"
"Wow, aespa just debuted..."
"STAYC and Stray Kids are the best"
"Am I old? I'm not sure I agree..."
"If NCT is 4th gen, then BLACKPINK should also be 4th gen..."
"Yes, ATEEZ"
What do you think of these results?