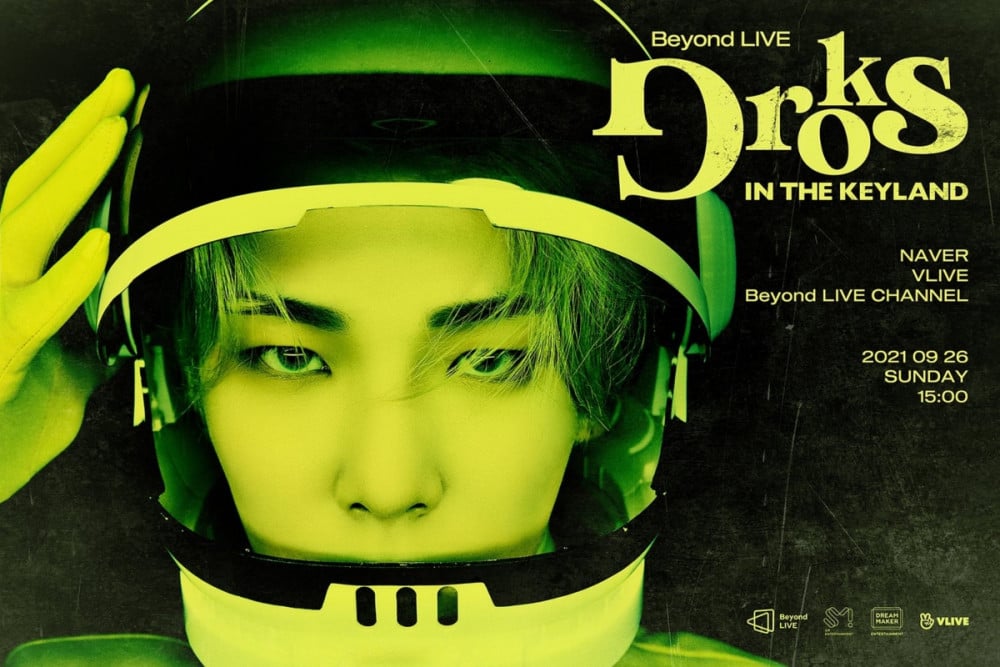 SHINee's Key will be holding his live solo show 'Beyond LIVE - KEY : GROKS IN THE KEYLAND' later today, on September 26 at 3PM KST. Here, he will be unveiling the stage performances of the tracks included in his 1st solo mini album 'Bad Love' for the very first time. This marks Key's first solo concert in about two years and seven months, following his concert ' 'THE AGIT' KEY LAND - KEY' held back in February 2019. Many look forward to Key's unique music and performance style in his upcoming live concert, which has the concept of 'retro-futurism'.
In particular, Key will be performing the five side tracks of his 1st mini album 'Bad Love', which includes "One of Those Nights", "Forever Yours", "I Wanna Be", and more. In addition, he will also be performing his Japanese solo debut track "Hologram" and Shinee's 7th full album's side track "Body Rhythm", bringing with him an enriching performance for fans from all over the world to enjoy. 'Beyond LIVE - KEY : GROKS IN THE KEYLAND' will be broadcast live on NAVER V Live's 'Beyond LIVE' channel, where global fans will be able to watch Key's performances.

Are you ready to tune into Key's live solo show?