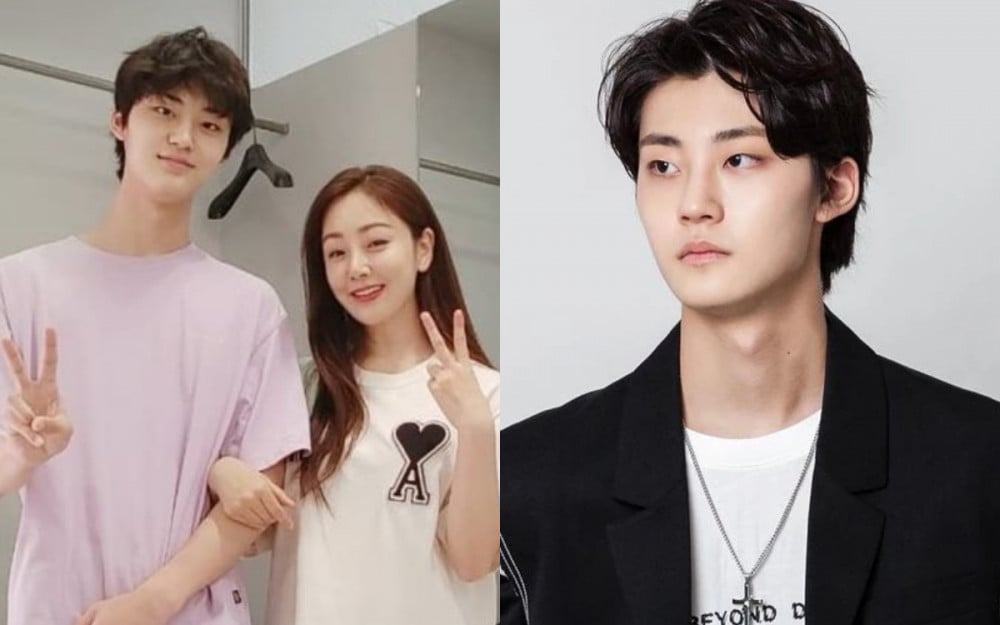 Woo Soohan grew up so fast!
On September 26 KST, 'SKY Castle' actress Oh Na Ra took to her personal Instagram account to share that she recently met up with her former castmate Lee Eugene, who played her son on the hit 2018 drama. In the post, she shared an image of the two actors standing side-by-side, with Eugene towering over her with his newly 184 cm (6'0) frame. She also added a photo of some bottled beverages he gifted her.
"Our Eugene got this big 🌱," she captioned the post. "A pretty kid who meets up with me every major holiday. His voice also got really cool... Cave voice. He said he's already 18 years old. 🌸 The milk tea he made himself for me is good, good, good. 👍👍👍 Thanks to kind Eugene, I'm taking a regional trip comfortably."

Not only were Oh Na Ra's followers stunned by Eugene's transformation, but the Instagram post soon also went viral on a number of online communities, with netizens all reacting to how well puberty had hit the star. Comments included, "Wow, what did he eat to get that tall," "He really grew up fast hahaha," "Time really went by this fast?!," and "Kids are really getting tall this generation."
Meanwhile, Lee Eugene first came into fame thanks to 'SKY Castle' and also appeared as a contestant on Mnet's 'Produce X 101' in 2019. This past May, he returned to the spotlight as a guest on the MBC variety show 'Radio Star.'

Check out Oh Na Ra's Instagram post below!