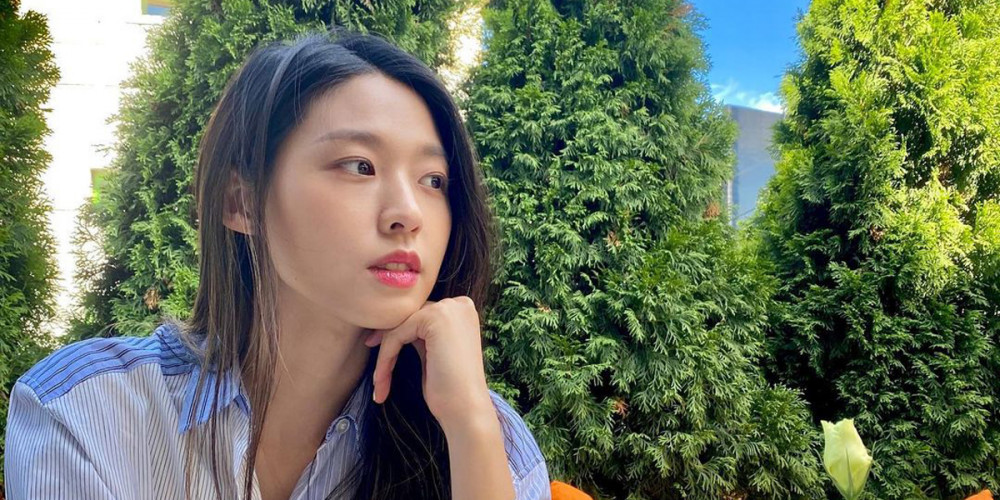 Earlier this week, AOA member/actress Seolhyun officially opened up her 'Bubble' service via 'Bubble for FNC'!
Many of you may know by now that 'Bubble' is a messaging service which allows artists and their fans to exchange chat messages with one another.
Back at the end of August, Seolhyun indicated her return to promotions after a brief hiatus by opening up her very own YouTube channel. Then, on September 14, Seolhyun launched her 'Bubble' service and began communicating with her fans again, the first time in over 5 months since her hiatus due to the bullying controversies involving former member Mina.
Now, according to fans on an online community, Seolhyun was so thrilled to talk with her fans again on 'Bubble' that she sent 150 messages in one day!
Fans added on that Seolhyun sent all kinds of selcas, cute videos, and playlists. Her messages continued until so late in the evening that some fans who had gone to bed were woken up by all of the notifications!
Netizens commented,
"It's good to see that the agency has not abandoned her completely. I hope the AOA members can start promoting again soon."
"She sent a ton of messages again a few days later too kekekeke."
"She must have had it rough. Props for enduring."
"The best artists to subscribe to on Bubble are the ones who send a ton of messages."
"Seolhyun was always so chatty with fans kekekeke."
"It's good but kind of sad at the same time when you think about how much she must have wanted to talk to fans."
"She really proved that 'In the end, the good always win'."
"Wow she woke up all her fans with a flood of messages late at night kekekeke."
And more. Would you like to see Seolhyun being more active on broadcasts soon?