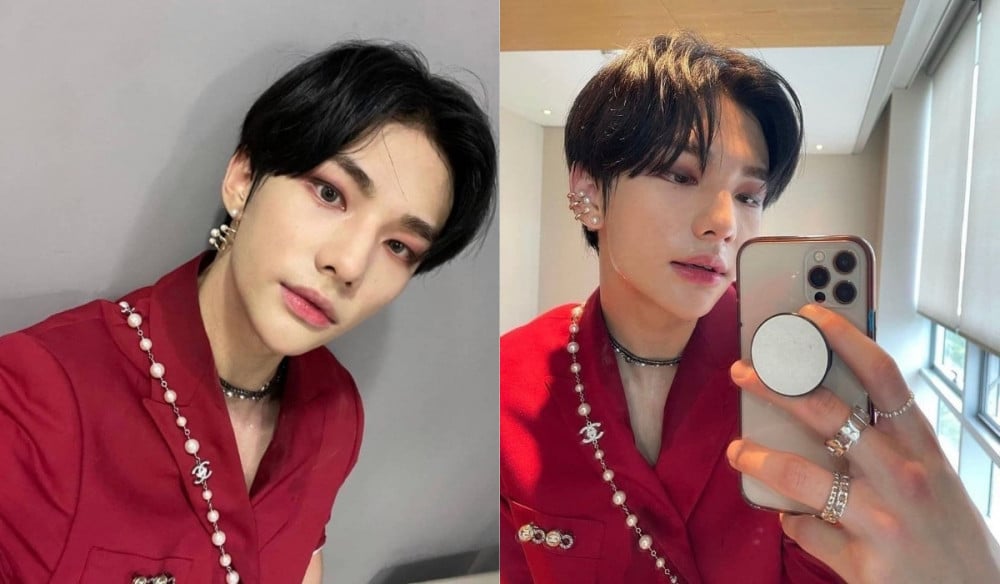 Stray Kids' Hyunjin updated fans on the group's official Instagram.

While long hair has become a signature of Hyunjin as he has been recognized as one of the male idols who rock long hairstyles, he recently cut off his long hair. In the latest official Instagram update, he was seen rocking a shorter, cleaner look in a red suit.
However, his new haircut drew mixed reactions online. Netizens commented:
"Worldwide handsome Hyunjin came to dominate k-pop"
"I thought he'd never cut it short but I'm loving it"
"He was able to make his mediocre visual better with his long hair but now he cut it off lol"
"I could tell him apart from the rest of the members with his hair but now I can't even do that"
"He looks better with a short hairstyle but he just looks like every other idol now"
"I've never seen any idol that looks more handsome with long hair until now"
"I can't recognize him with short hair lol"
"Real handsome guys can rock any hairstyle but those who aren't are really affected by hairstyles"
"He looks scary for some reason"

Meanwhile, following the bullying controversy, Hyunjin has taken a step back from the entertainment industry until he recently made an appearance in Stray Kids' comeback promotions and on the group's official social media.