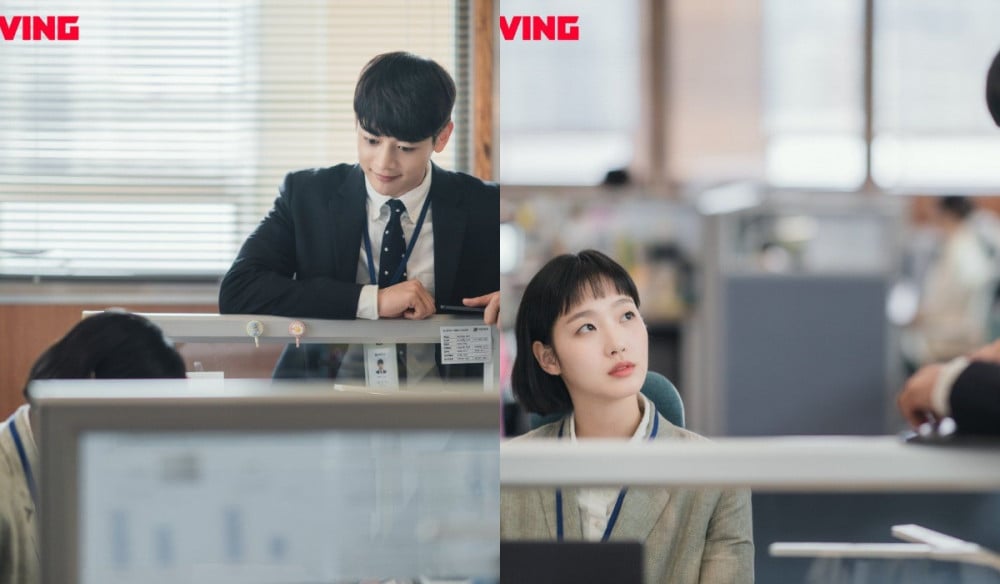 TVING original drama series based on a popular webtoon, 'Yumi's Cells', is receiving positive reviews from many viewers.

Shortly after the airing of the second episode with Kim Go Eun (the story's heroine Yumi) and SHINee's Minho (Yumi's co-worker Woo Gi), viewers shared their thoughts about the drama online. They expressed how Minho's acting performance has improved a lot and continued to share their overall positive reviews of the drama series.
Some of the comments include: "The writer, director, actors, sound and computer graphics team boast crazy good chemistry in this drama"
"I'm a fan of the original webtoon, and I'm in love with this real-life version"
"I think I already have the best drama in my life"
"I was skeptical about rom-com but damn I'm rooting for Yumi after the first episode"
"The cells are so adorable"
"This drama is so heartwarming. I usually don't really give compliments but this is so well made"
"I can't wait until the next week"
"lol, why were people upset when Kim Go Eun has been cast? She's doing so well and seems like people like her now"

Meanwhile, 'Yumi's Cells' tells the story of an ordinary office worker named Yumi, whose life completely lacks romance. However, things change as Yumi encounters three different men in her life. The story also takes on a unique format by being told from the perspectives of animated characters, the "cells" living inside Yumi's body.

'Yumi's Cells' airs every Friday and Saturday at 10:50 PM KST. Check out the snippet from the 2nd episode below.