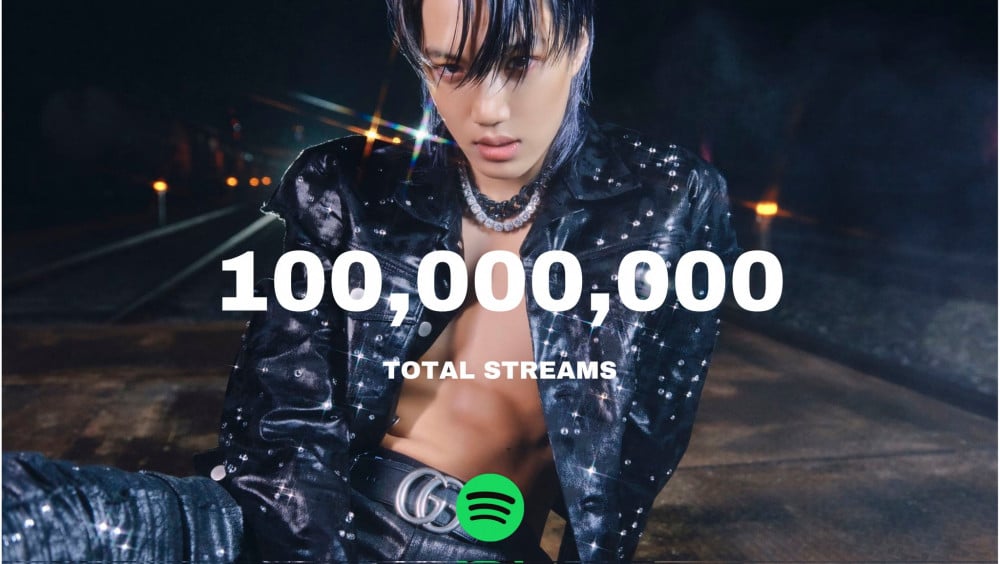 KAI dominates and keeps on setting new milestones!
After almost 10 months since KAI debuted as a solo artist with his first mini solo album, "KAI (开)" keeps on collecting and breaking records everywhere. The most anticipated solo album from our 'Kpop Phenomenal Dancer' received lots of love and support globally.
KAI holds the record for Melon, iTunes, Youtube, and now, Spotify for a debut album and as a soloist. KAI is unstoppable at this moment, for his album was highly expected by everyone for years.
After more than 100 Million streams on Melon, his solo album "KAI (开)" just surpassed 100 Million Streams on Spotify that only consists of 6 songs which are: Mmmh, Hello Stranger, Nothing On Me, Reason, Amnesia, and Ride or Die.
KAI on Spotify currently has 1.4 Million monthly listeners. 'Mmmh,' the title song for his album, has a remarkable record of 'Longest Charting Song on Spotify Global Viral Chart' (60 days). Overwhelming record for a debut song from KAI.


Further to KAI's achievements on Spotify, "KAI (开)" accumulated the titles for being the 'Fastest SM Soloist album' to reach this milestone, 'Most Streamed Debut Album by an SM soloist,' 'Most Streamed SM Soloist EP on Spotify,' and '3rd Most Streamed SM Soloist Album' on Spotify leading together with SNSD's Taeyeon and SHINee's Taemin.


Congratulations to KAI for his remarkable streaming records!!
Listen to KAI's solo album, "KAI (开)," on Spotify here.