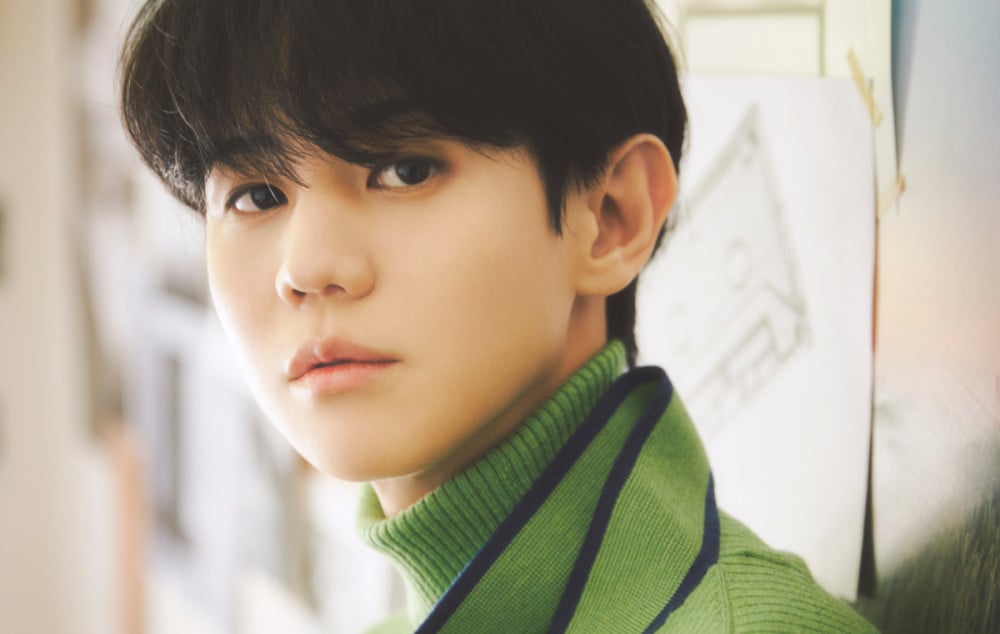 Fans of HIGHLIGHT member Yang Yoseob's velvety vocals need to wait no longer for new music as the idol is only a few hours away from the release of his new album 'Chocolate Box,' his very first full-length solo effort. Now nearly a decade after the release of his debut solo mini album 'The First Collage,' Yoseob is back to prove to listeners who may already be familiar with his sound that the music they have heard from him thus far is only the beginning – ready to surprise fans both old and new with an album packed with plenty of new musical 'flavors' to enjoy.

In preparation for the new album, AllKPop was given an exclusive opportunity to interview Yoseob not only about 'Chocolate Box,' but the evolution of his artistry and the key to his impressive 11-year run as one of the industry's top idol vocalists. Keep reading to see what Yoseob had to say!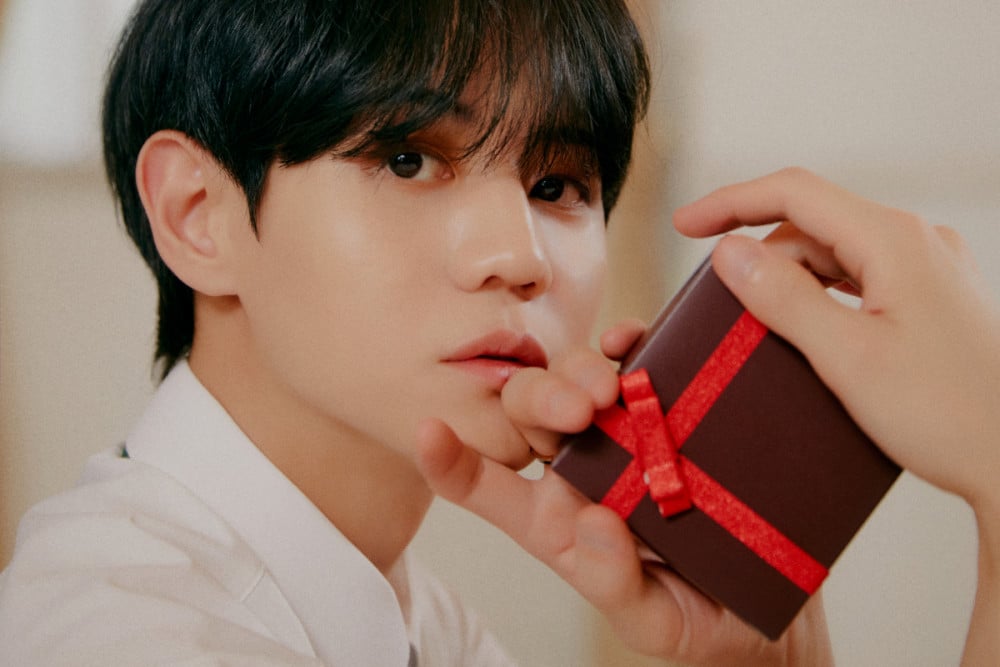 AllKPop: How does it feel to be releasing your new solo album 'Chocolate Box'? It's been nine years since your solo debut. Is there any particular reason why you've chosen now to release a full-length album?

Yang Yoseob: I think I'm always feeling nervous, anxious, and excited when I'm about to release new music to the public – whether it's a single or a full-length album. I felt that if I'm going to release a solo album, I should release a full-length one this time around, so I talked to the company and comfortably began working on it. I prepared little by little even before I was discharged from the military, so I think the preparation process proceeded without much difficulty.

AKP: Introduce us to the overall concept for the album.
YYS: In a box of chocolates, you never know which flavor you're going to get, right? "Yang Yoseob does this kind of music too?" I wanted to give off that kind of vibe. So, for this solo album, I added a duet with a female artist for the first time, I took on a concept with a really dark mood for the title track, I participated in a lot of the songwriting, and I also included songs in genres I've never released before.

AKP: Was there something you focused on in particular for the album or a portion you worked the hardest on?
YYS: As the album name implies, the album really has a chocolate box feel. This album comes in white, milk, and dark versions, and like these three concepts, there are really a variety of songs included. I hoped that people could listen to the music straight through from the first track to the last over and over without getting sick of it and that I could show a different flavor for each song, so that was something I worked really hard on.

I also wanted to be able to show a variety of sides I haven't shown through previous solo or group promotions – both musically and visually. I wanted to see the surprised faces of people who say, "Wow, Yang Yoseob can sing like this too?" or "He has an image like this too?" after listening to the music or seeing my comeback look.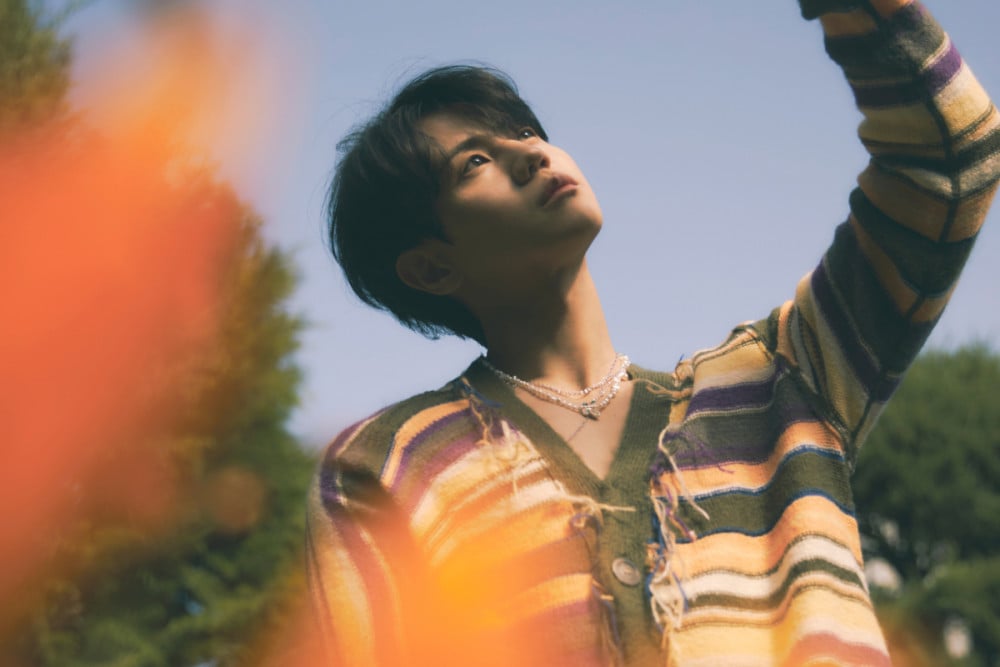 AKP: Out of the white, milk, and dark chocolate concepts for the album, which chocolate-themed concept do you think represents you the most in daily life? How about when you're performing on stage?
YYS: Usually, I like to wear neat clothes or comfortable and casual clothes like in the milk version's concept. On stage, of course, I'm definitely dark. As fans could see in the music video teaser that was released, the title song is a dark concept too.

AKP: Can you take us through the album track-by-track?
YYS: To introduce the songs and talk about what went on behind the scenes, the title track "BRAIN" is a song that was made for me by KZ. I first met KZ while working on the song "Wave" for HIGHLIGHT's last album 'The Blowing,' and when the song was made, there was something sad yet catchy about it that I liked, so we worked together on my album's title track as well. I think he was able to produce a title track I really enjoyed because, while we were working on it, he would often ask for my thoughts or feelings regarding it and took them into consideration. The choreography and song go well together, and I feel like it is a song that will be fun to watch on stage. To be honest, the song has a fast tempo and stirring feeling, so at first, singing the song live while doing the choreography was difficult to get right. So, while I was learning the choreography, I would constantly train my breathing by singing live while jumping rope.
"Chocolate Box" is a song with a retro, vintage feel. The song was so well-written and the arrangement is so classic that it has the feeling of drinking warm hot chocolate in the cold winter. Also, my friend Junwon (rapper pH-1) featured on the song for me, so I think the vibe of the song became 200% more alive. I know he's really busy, so I asked him carefully, and I was so grateful that he quickly said it was a good idea and that he'd gladly do it. Fans probably know this well, but in our elementary school's traditional Korean percussion class, I played the lead kkwaenggwari (small gong) and Junwon played the lead janggu (hourglass-shaped drum) and were really quite close back then, and I was really surprised the first time I was able to meet him now through the entertainment industry. Before I went into the military, I invited Junwon to appear on the radio show I hosted. He's a really kind friend who I'm grateful for, and I'm really proud and happy that those two kids could now have a relationship as artists.
With "It's Okay Even If It's Slow (느려도 괜찮아)," it was the first time in a while that I recorded a duet song with a female artist and the first time I did so for a solo album, and for this one, I worked with vocalist Minseo. The guide version of this song was really good, but it's a song that I liked even more after recording it. I think Minseo's voice and mine really go well together.
"Dry Flower" is my self-composed track. While I was preparing for the album, I held song selection meetings with the company quite often, and this is the self-composed song that received the most votes. I really like cleaning my house, and one day when I was cleaning, a flower bouquet that I had previously received and dried fell on the ground and fell apart like powder. When I looked at those really beautiful and precious flowers fall to the ground like that, I was reminded of people dealing with a breakup after the love has ended, and it's how I came up with the song.
With "Pretend (척)," Primary is probably one of the artists whom fans wished I would work with once again. A while back, I sang a song called "Tükk" on a Primary album, and I liked it because it was a trendy track with cute lyrics. So I wanted him to create a song for my solo album too, asked, and thankfully, got a chance to sing another great song. I hope that I get another chance to perform [a song I collaborated with Primary on] for fans.
"Body & Soul" is a song that I received a really long time ago. I've been preparing this solo album since last year, and it's a song I've kept since then. Fortunately, Colde and the other composers involved held onto it so that I could be the one to sing it, and that's how it ended up on this album. As soon as I heard the guide version, I felt that the song had an R&B feel that really went well with autumn as it's really melancholy. In fact, I'm so attached to the track that it even competed for the title song.
Explaining the song "Flower Envy (꽃샘)" makes me feel a bit strange, but when I was in the military, I often worked at Gwanghwamun. When working in the extremely cold winter, I was shaking all over, and all kinds of thoughts came to mind. It was really difficult. It's a song that contains my fears and impatience from that time, back when I was asking myself whether the public has forgotten about me and what kind of steps I should take next as a celebrity and an artist.

With "Only Me (나만)," a while back, a fan sent me a DM containing their thoughts. The content reflected the same exact concerns that I had been thinking about, so it was particularly memorable, and with that memory in the background, I created the song. If the fan sees this, I want to say that I'm sorry my response came so late and that I hope that I'm able to make them feel a bit more at ease with my response.
For "Change," I wanted to work with SOLE because I think her voice is really charming, so we were able to work together on the album, and it was really enjoyable. It's a song in a style I don't normally sing well, so I feel like it was an even more unique and welcomed experience.
"Look Pretty (예뻐 보여)" is a bright and pretty song. It conveys the feeling of liking someone frankly and in earnest. The song is sincere and beautiful, so I really had a lot of fun singing it. If I perform it at a concert as a band arrangement, I think fans would really enjoy it.
As for "Good Morning," I sang songs of this genre really quite often back when I was younger and practicing my vocals. I made the song while thinking about that memory. It's a song in the jazz genre of swing, which I'd never tried singing before. Like the title, it's light and refreshing and a song that conjures a pleasant mood to carry you through the whole day. I hope that's how people listen to it.
Lastly, "YES OR NO" is a dance song with an exciting, funky mood. The low notes were fun and the high notes came out in a refreshing way too, so I think it's a song that really highlights the strong points of my voice.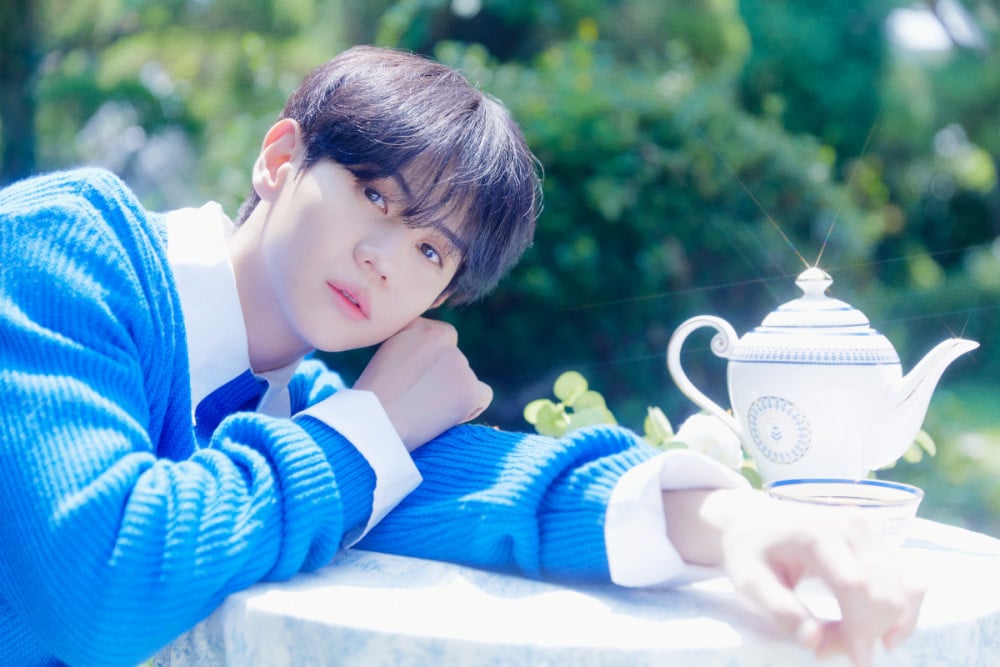 AKP: We've come up with a few different scenarios for you and want to know which tracks on the album you'd recommend for fans dealing with them. Which song would you recommend for a listener who's going through a difficult time, to a listener who just fell in love, and a listener walking down the street on a rainy day?
YYS: When they're going through a difficult time, "Only Me," when they're in love, "Good Morning" or "Look Pretty," and when they're walking down the street on a rainy day, either "SLOW LUV" or "Body & Soul."

AKP: How would you describe your musical color and vocal strength?
YYS: My musical color is something that I continue to think about since my debut, and even now, I still can't give a clear answer. I think I'm really still in the process of finding my color.

If there's any strong point about my vocals, it's that while I was preparing this album, I was pleased to find my voice went well with an even wider array of musical styles than I'd originally thought. In the future as well, I want to be able to keep developing my voice by making new attempts, trying this and that. Another thing is, I feel like my voice has more appeal to it now compared to when I was younger. As time goes by, you will have various experiences, and I think that the experiences have been added to create a little more depth in the way I understand a song and in my voice.

When I appeared on 'King of Masked Singer,' I also learned a lot. As you know, the show has a system where whether or not you get a panelist's vote depends on if you were able to move their hearts when they listened to you sing. I feel like I did a lot of studying because I had many concerns like, "What do I have to do to convey more emotion in this song," or "How do I move more people's hearts with my singing."
AKP: We're curious how the other HIGHLIGHT members reacted after listening to 'Chocolate Box.' Are they cheering you on?
YYS: Of course, they've really cheered me on a lot. Doojoon and Kikwang were able to listen to my self-composed track and the title track back when we were doing song selection meetings, and they really enjoyed them. Doojoon in particular talked about his appreciation for my title song on his personal VLIVE before. Doojoon listened to the title track after all of the mastering was complete and said it suited me well. As for support, well... ever since the first teaser came out, the members have been working hard leaving comments on the company's social media. I feel reassured.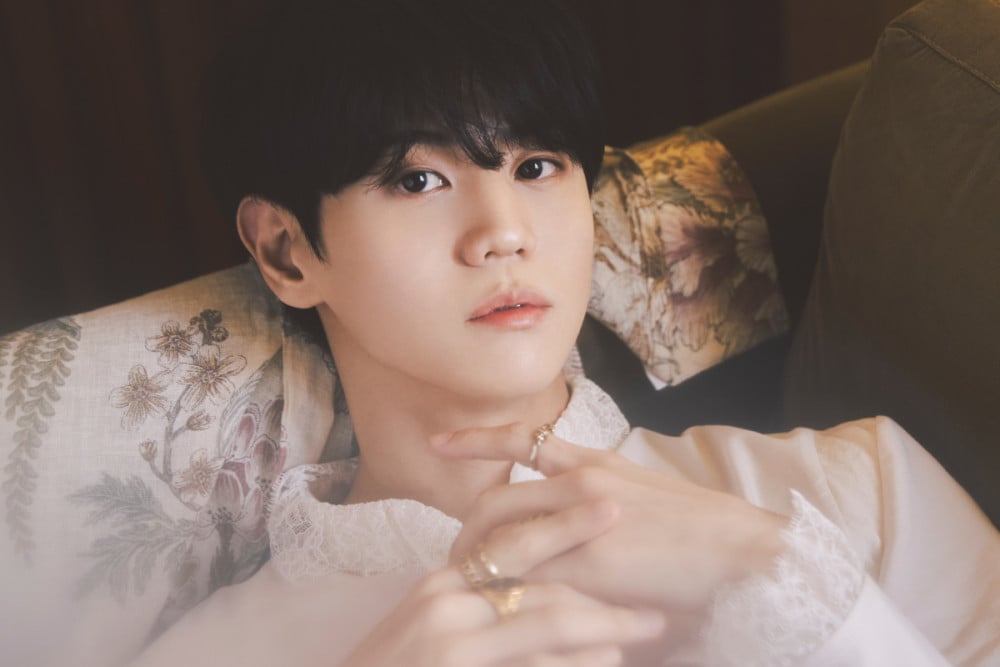 AKP: You have been promoting for the past 11 years both as a popular group member and a well-recognized soloist. What motivates you to remain so active in the industry?
YYS: The expression 'well-recognized soloist' makes me a bit shy, but I don't think the members or I have ever done any activities or performing in vain. That's something I have a lot of confidence in. We met our fans for the first time as singers, and even now, we're continuing to meet our fans. The easiest medium to convey our thoughts or hearts is music, but I don't think that's something that comes easy. Of course, I'm sure all the other singers feel that way too, but even now, singing is quite difficult, so I feel like I always need to keep practicing and keep putting in the effort. And thankfully, many people looked happily upon and remembered such efforts, so I think that's why both the members and I have remained so loved and active to this day.

AKP: When you compare the Yoseob who made his solo debut with "Caffeine" to the Yoseob who is now coming back with his first full-length solo album, how do you think your tastes have changed musically?
YYS: It's not that my taste in music has changed over time, but that the music that I enjoyed back then has a different meaning to me now. I don't feel like my taste in music has changed all too much; rather, while I was preparing this album, I found myself listening to what I enjoyed when I was in high school – a variety of different music like rock and jazz.
AKP: What are your goals for your 'Chocolate Box' activities?
YYS: First of all, I want to show fans not only the title song, but also one more song through various contents other than just music shows. It's a huge shame that I'm unable to meet with fans due to COVID-19.
If there's a goal I want to meet through this comeback, I think it would be cool if people could hear my music by chance while walking down the street and think, "Whose voice is this? This song is so good. I have to listen to it again." I also hope that people who don't know me get to know my voice and say something like, "Wow, this singer really works hard at singing," and as they become more familiar, "Ah, this Yang Yoseob person is a pretty great singer."
AKP: Finally, do you have any special post-'Chocolate Box' plans you're allowed to tell us about?
YYS: First, I'd like to be able to wrap up this promotion successfully, but then after that, I'd like to return with group or solo activities of some sort before the new year. I also have to begin making plans for 2022. 🍫