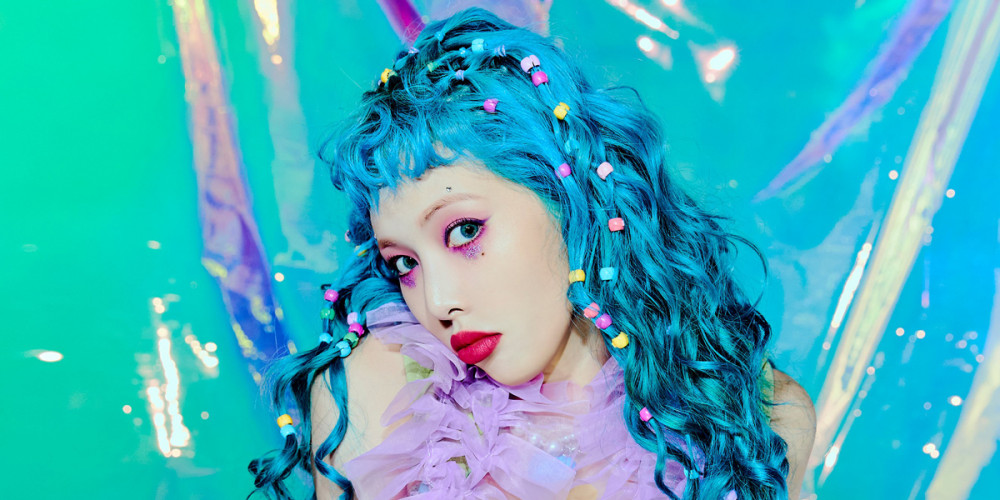 HyunA is ready to stir up trouble with her electrifying new blue hairdo!
The latest set of teaser photos for HyunA and Dawn's upcoming album '1+1=1' feature HyunA's individual concept cuts, where the idol rocks neon blue hair, vivid colored makeup and outfits, all topped off with her signature, crazy and beautiful vibe!
HyunA and Dawn will be promoting as a duo for the first time ever since joining P-Nation with the upcoming release of their album '1+1=1', which includes their title track "Ping Pong" as well as 3 other tracks. The EP album is set for release on September 9 at 6 PM KST.
Are you mesmerized by HyunA's wild visuals?