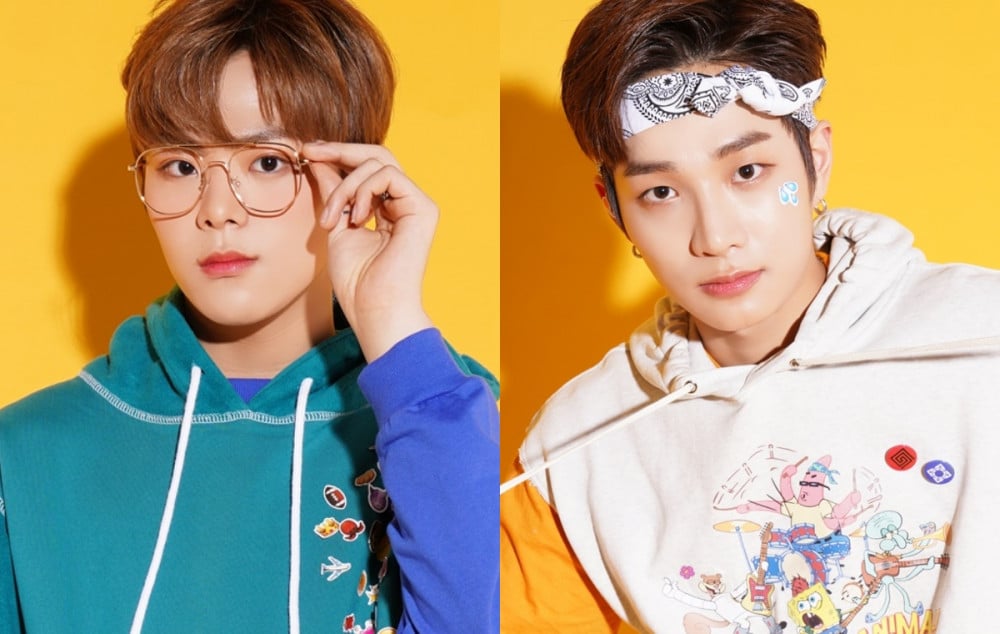 Ghost9 members Lee Tae Seung and Hwang Dong Jun have officially concluded their activities with the group.

On September 5 KST, the group's agency Maroo Entertainment took to their official social media to release a public statement that reads as follows:
"Hello, this is Maroo Entertainment.
We are announcing the news that Hwang Dong Jun and Lee Tae Seung, who had been active as Ghost9 members, have ended their group activities.
Our company gave Hwang Dong Jun and Lee Tae Seung a sufficient amount of time and had a deep conversation about the direction of their careers, and after a long discussion, we honored the opinions of the two members and decided they would end their promotions with Ghost9.
Although they have ended their group activities, we ask you to cheer the two on as they take a moment then head in a new direction, and our company will not yield our continued support and backing.
Ghost9 is currently in the middle of diligently preparing a new album, and we express our gratitude to the fans who have given their love and support during this period.
We ask that you give plenty of anticipation and unchanging interest to Ghost9 as well, who will be returning with a new side.
Thank you."

Meanwhile, Ghost9 debuted on September 23, 2020 with the single "Think Of Dawn." Prior to their debut, Lee Tae Seung was known as a contestant on Mnet's 'Produce X 101,' where he represented the agency alongside Lee Woo Jin and Lee Jin Woo. The three also promoted as three-member group TEEN TEEN, releasing "It's On You" on September 18, 2019.