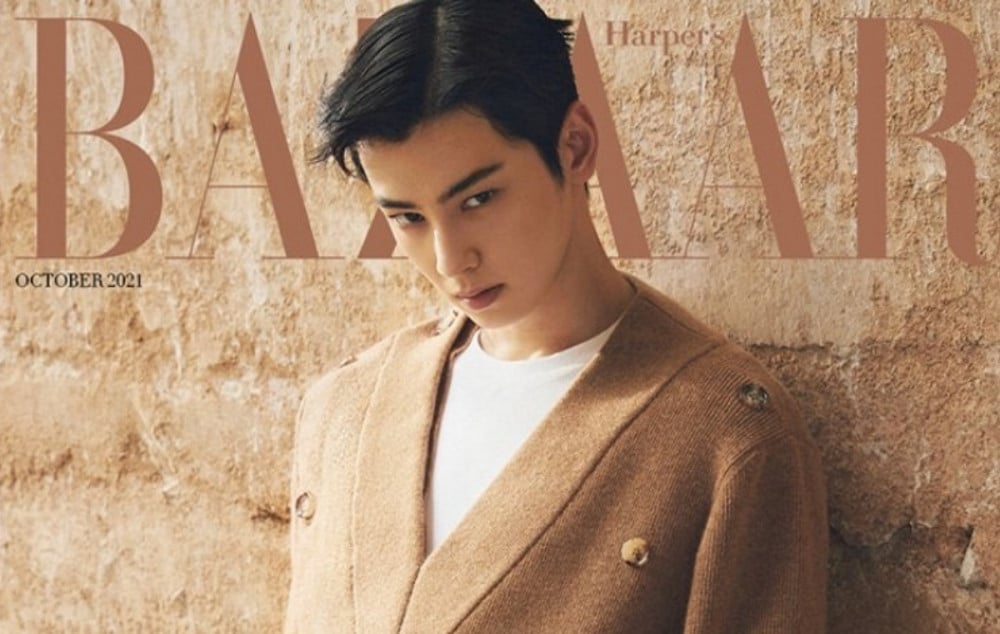 Cha Eun Woo is the latest cover model 'Harper's Bazaar Korea'!

On September 13 KST, the fashion magazine revealed that the ASTRO member is the star of their October issue and released images of the two different covers. As a brand ambassador for British luxury brand Burberry, the idol rocks Burberry from head to toe for the shoot, looking gentlemanly and ready for autumn in muted tones.

In the cover story, Cha Eun Woo reflects on his life now that he is 25 years old in Korean age, commenting, "Up until last year, I thought like this. I want to quickly get into my 30s. However, I feel like being 25 is good too. Because I will never be able to go back to this moment right now."

In addition, when asked about how he is able to be so enduring, he mentioned his professional ambition, adding, "I have more greed for work than anyone. Truthfully, I think I'm lost, and there is also a feeling that I cannot see what's ahead for me. Whenever that happens, I feel like mind control is really important. That's why I think more about choice and concentration. In short, I'm going back and forth."

During another part of the interview, he took a moment to comment on ASTRO's first music show win on public broadcasting with their most recent single "After Midnight."

"I was proud, and it felt bittersweet. It seemed like a promotional period of mixed feelings. It was good, but I didn't want to show that I liked it. We finally won an award six years after our debut, so I wanted to look dignified. However, to be honest, I was really happy on the inside," he confessed.

Check out the two 'Harper's Bazaar Korea' covers below!