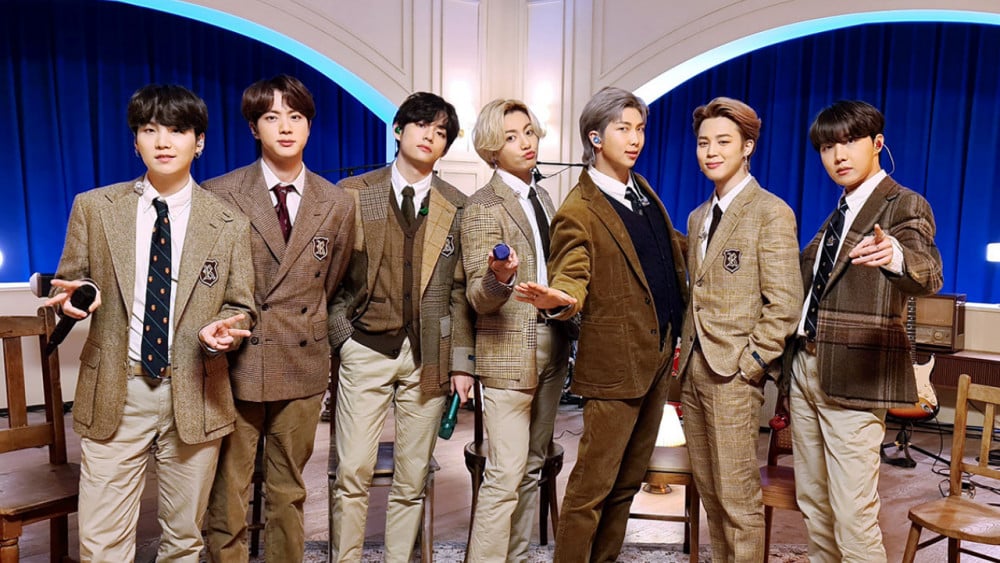 It is pretty common for K-Pop idols to cover songs by their sunbae artists. Whenever they do, it is an opportunity for fandoms of both artists to come together, appreciate and get to know more about them. As such, it is always special when K-Pop groups pay tributes to artists they respect, regardless of whether they're in K-Pop or otherwise. It is even better when the covers are renditions or reinterpretations of the original in a new style.
Here are 8 live covers by K-Pop artists that we can't help but be obsessed with!
TXT covering 'Young Blood'
TXT's cover of 5SOS' 'Young Blood' is as touching as it gets. The song perfectly fits the musical aesthetic of TXT, which makes the cover that much better. The confidence each member reflected as they delivered this cover will always remain impressive.
'Fancy' by TWICE is easily one of the most beloved TWICE songs of all time. When Stray Kids covered 'Fancy,' they understood the assignment better than anyone else could. Turning a girl group song on its head and fitting it to their style while retaining the original charm is no easy task, yet Stray Kids were able to master it effortlessly.
BLACKPINK's cover of one of the hottest 2nd generation K-Pop songs, 'So Hot' by Wonder Girls, became so popular that newer fans mistook it to be BLACKPINK's own song for quite a while. The members brought a unique allure to the song, especially with their own rap verses, giving the cover a legendary status.
ITZY covering 'Roly Poly'
When K-Pop's 4th generation 'it' girl group ITZY covered 'Roly Poly' by T-ARA, fans fell even more in love with the members' unique charms than ever before. ITZY did more than complete justice to the original song while shining as individual artists who are even stronger together.
00s covering 'Psycho'
Boys groups covering girl group songs can often look over the top, but 00s' cover of Red Velvet's 'Psycho' was done with so much grace and respect that it will definitely go down in K-Pop history as remarkable. Stray Kids' Hyunjin, AB6IX's DaeHwi, Golden Child's Bomin, and ASTRO's Yoon Sanha delivered an iconic performance without altering the essence of the song in any way, which is what made it special.
Weeekly covering 'Ko Ko Bop'
Weeekly's cover of EXO's 'Ko Ko Bop' brought back a fan favorite and garnered incredible attention towards Weeekly. The way the group played with their lower and higher registers, incorporating an almost seductive charm to an intensely energetic song, is commendable, to say the least.
LOONA covering 'Love Battery'
The anthemic quality of Hong Jin Young's 'Love Battery' is inimitable, but when LOONA covered the song, they ingeniously transformed it into a jazz-fusion classic. From the vocal range to the unforgettable dance break, this cover truly highlighted the multifaceted talents of LOONA. Without a doubt, both this cover and LOONA themselves, deserve all the love and appreciation in the world.
BTS covering 'Fix You'
Finally, this list would be incomplete without the cover of the year, BTS' rendition of Coldplay's 'Fix You.' As special as the song, BTS's choir-like cover holds the emotional depth and sentimentality that could move mountains. This cover is exactly what the world needs during such a difficult time, and we cannot help but feel indebted to their creativity and talent for giving us this masterpiece.