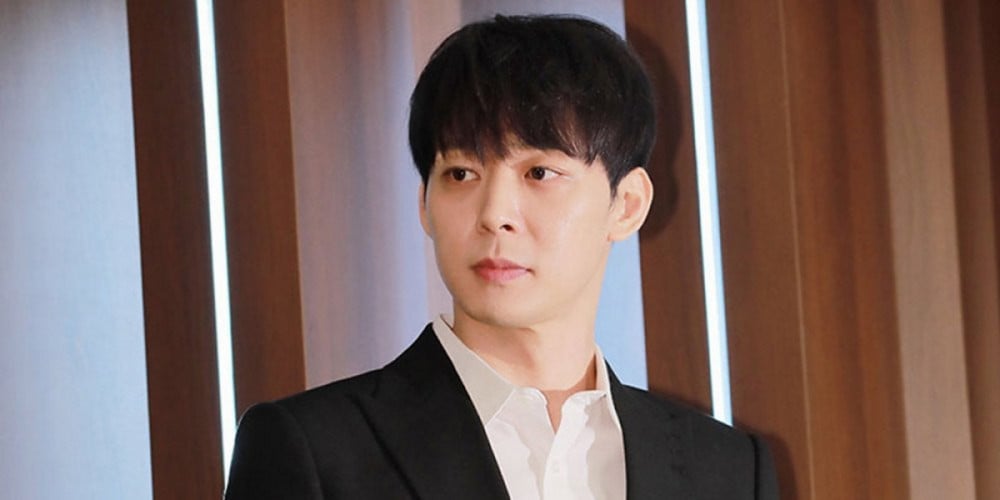 Yoochun has been accused of violating contract terms with his current label and spending 100 million Won ($85,459.93 USD) at an adult entertainment business.

According to his label Re Cielo, the former JYJ member told media outlets in Japan that Re Cielo had embezzled funds from him, which led to him cancelling his exclusive contract. However, the label alleges Yoochun violated his contract terms by signing a dual contract with a Japanese agency.

On top of claiming they've suffered damage due to Yoochun's alleged slander, Re Cielo further claimed they were helping him settled personal debts. Yoochun is also accused of using the company credit card to purchase a luxury bag for his then girlfriend, buy tons of game items, and spend 100 million Won at an adult entertainment business.

Check out Re Cielo's full post below.


"Hello. This is Re Cielo. On January 1, 2020, we signed our exclusive contract with Park Yoochun. Re Cielo is an agency where Park Yoochun's manager, who has been with him since promoting as JYJ after TVXQ's disbandment, created a management company and worked as a representative to help Park Yoochun get back up on his feet. At the time of establishment, Park Yoochun registered his mother as the largest shareholder because it was difficult for him to register due to debt problems. For that reason, the current largest shareholder of Re Cielo is Park Yoochun's mother, but she has never been involved in actual management. Since there was no profit immediately after signing a contract with Park Yoochun, the CEO of Re Cielo has been trying to run the company personally by taking out loans, and ultimately reached annual sales of more than 1 billion Won ($854,570 USD) by the end of 2020.

However, about a month ago, Park Yoochun violated our contract terms as we heard that he signed a dual contract with a Japanese agency. This is a clear violation of our contract, and we were preparing to deal with this legally, having contracted Lee Eun's Legal Services. We also found out that on August 14, 2021, a news article was published in Japan media that the CEO of Re Cielo had embezzled funds and more, causing Park Yoochun to terminate his exclusive contract with us. Right after this, an article was published on August 16, 2021, to say that Park Yoochun's fan meeting would be pushing through.

The CEO of Re Cielo and Re Cielo itself are currently facing serious slander as from our point of view, the articles released are clearly false. During this time, Park Yoochun had used the company card for his own personal expenses in entertainment and lifestyle, but the CEO had not taken fault with this and personally helped him with his problem of up to 2 billion Won ($1,709,140 USD) in personal debt. Despite this, Park Yoochun had given the company card to his then girlfriend, who was living with him, to buy a luxury bag and spent thousands of company funds on games and other things. In particular, Park Yoochun had thoughtlessly spent around 100 million Won ($85,459.19 USD) at an adult entertainment business, and he had begged our company for a long time to foot the bill.

Because our company had not held back on investment and active support for Park Yoochun, we could start his promotions again, from his album, to overseas concerts, movies etc. We have also properly paid out salaries to him in accordance with his promotions, having solved his various problems together.

Not only do we feel a sense of betrayal and loss as a human through Park Yoochun's violation of the exclusive contract, but have also received damage from the slander and were unable to give our statement in the midst of that. Following this, we will be releasing articles."