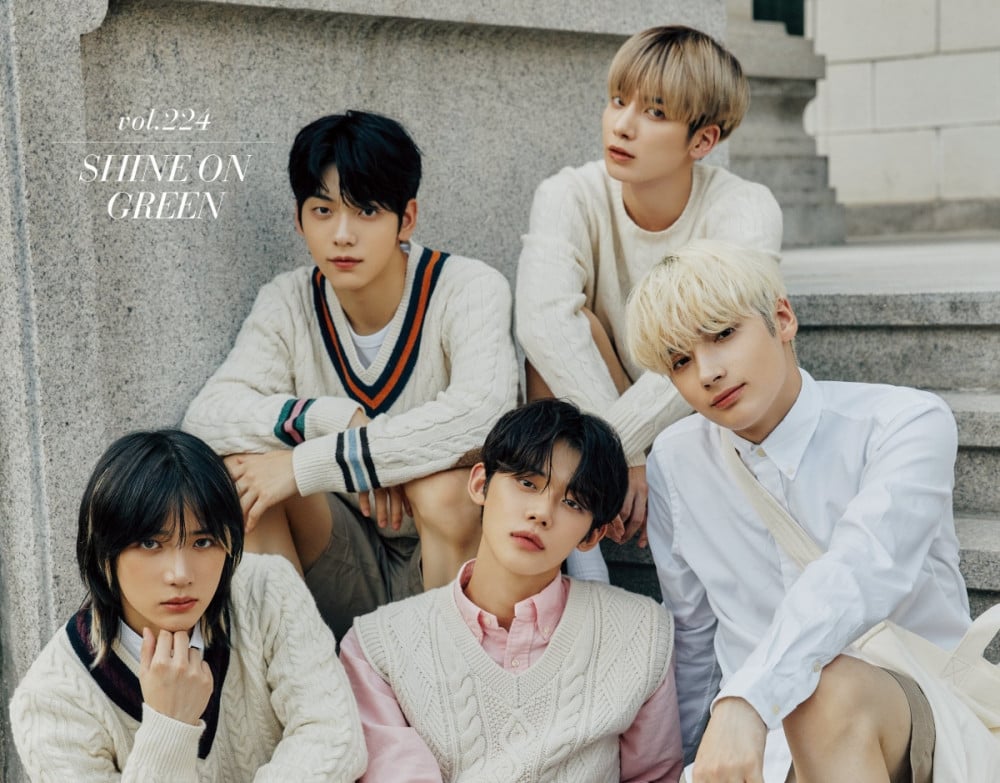 TXT graced the cover of '1st Look' magazine's latest issue with a preppy concept!
Through the pictorial shoot, TXT showed various different charms as they relaxed on a school campus, perfectly pulling off classic 'Ralph Lauren' styles. In particular, a wave of autumn emotions could be felt in their group photo from their uniquely styled knitted sweaters.


In their '1st Look' interview, TXT opened up about their new repackaged album, 'The Chaos Chapter: FIGHT OR ESCAPE'. Taehyun said, "For the first time since our debut, we included a fan song as a side track. It is a song that expresses our hearts that seek to continue to be with MOA (TXT's fan club name), starting from our debut until now, and continuing on to the future. All the members poured sincerity as they wrote the lyrics. We had a hard time cutting the lyrics short because there was just so much that we wanted to say. We chose the lyrics carefully and put in our hearts for MOA."

When asked what kind of feedback they would like to hear about their new album, TXT's leader Soobin replied, "I want to hear 'this is very TXT'. I want to be acknowledged for finding our own color much more clearly. Personally, I have a lot of pride in the fact that there is a specific [musical] color that comes to mind when thinking of TXT. Even if I can't exactly explain using standard words, I want to continue making music that everyone can say 'this is very TXT-like', and I want to confirm that through our new album promotions."
Meanwhile, TXT's full interview and pictorial can be found in vol. 224 of '1st Look' magazine, which was published on August 18.