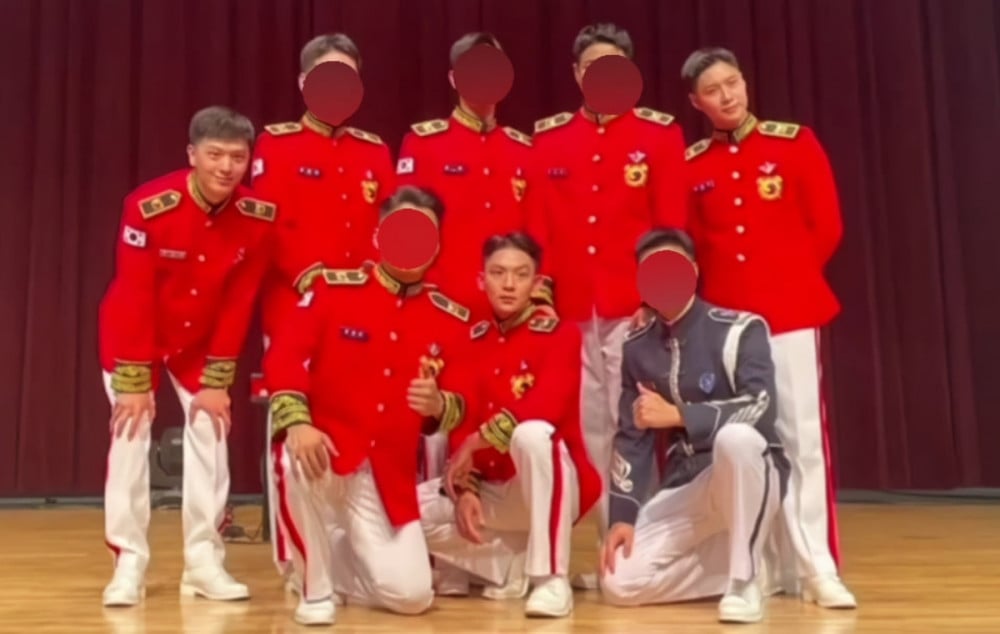 A new photo has been creating a buzz online!
Over the weekend, a photo featuring members of the ROK army's military band began making its way through various Korean online communities, as it shows the recent activities of enlisted idols BTOB's Sungjae, Teen Top's Ricky, and SHINee's Taemin. In the photo, the three are seen wearing their red band uniforms as they pose alongside other soldiers for a group photo.
In a social media post titled "Sungjae, Ricky, and Taemin, who met in the military," Korean netizens were excited to see the three idols together, leaving comments like, "Wow, crazy. Lee Taemin, Yoo Chang Hyun [Ricky's real name], and Yuk Sungjae, this group is epic," "It really feels like my heart is going to burst," "Lee Taemin and Yuk Sungjae in the same place?!," and "Ricky and Sungjae, it's been a long time since I've seen them together." Another netizen pointed out that eventually VICTON's Seungwoo would be joining the military band as well.
Meanwhile, Sungjae enlisted on May 11, 2020, Ricky enlisted on January 17, and Taemin enlisted on May 31.
Check out the full photo below!