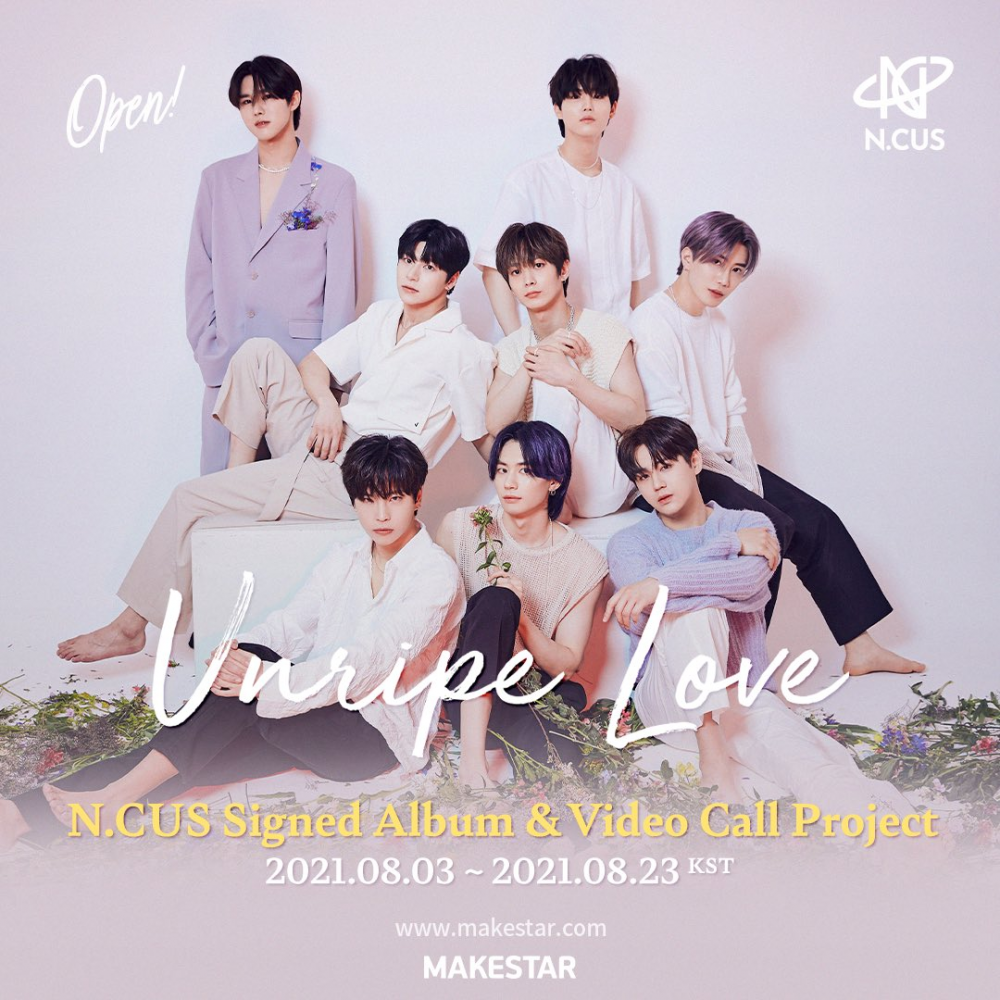 N.CUS has announced a MAKESTAR project for their upcoming single album, 'UNRIPE LOVE.'

If N.CUS successfully reaches their goal of $8,709.89 by August 23rd, this would be their first physical album!
'UNRIPE LOVE' will include 'Get Out,' 'Midnight,' and the instrumental of 'Get Out.'
Tier awards range from hand-written signed albums, unreleased selfie photocards, hand-written thank you cards, logo hoodies, 2-minute video calls, personalized message videos, MV behind-the-scenes still cut photobooks, fan meeting tickets, and more!
Go check it out here if you're interested!