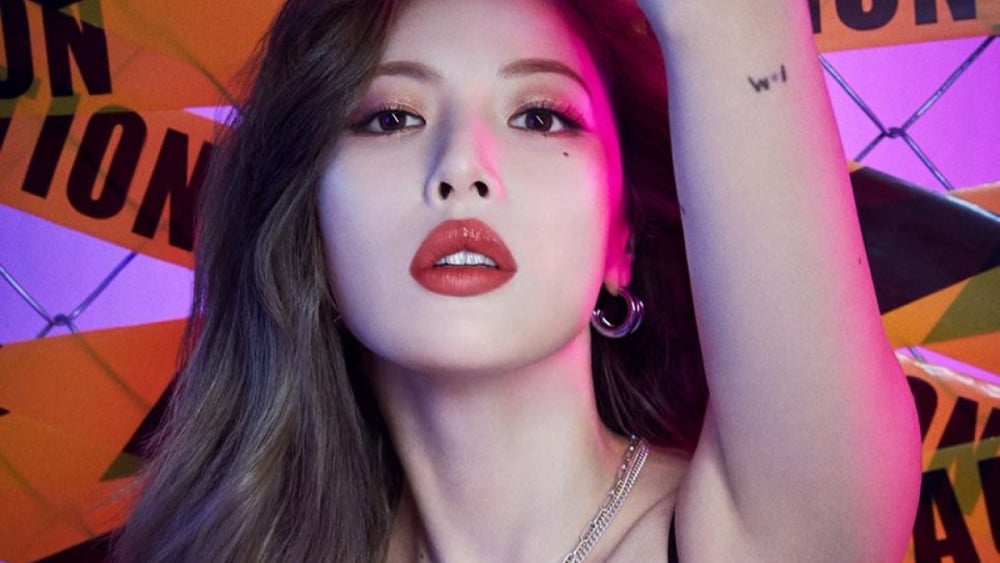 HyunA gave updates on her health.

On August 16th KST, the soloist updated her Instagram with a long caption thanking her staff members, fans, and her boyfriend. Along with her gratitude, she also gave updates on her reflex syncope.
HyunA wrote, "Thank you to those who have been staying with me for 48 hours on 11th and 14th. I can't put to words how grateful I am other than saying thank you over and over. I feel attached to filming this music video, and I want to thank my staff members again. I usually pass out multiple times during the day so there was an ambulance at the set for the first time.
I was having fun dancing but of course, I passed out again so I was upset because my body won't support what I wanted to do 100%. I guess it's on me for not taking care of it sooner. I couldn't continue filming immediately because my blood pressure was 70/40. But I was relieved when I was home because I finished filming it. I thought to myself, I may be a little crazy for thinking like this, but I remembered everyone I loved and I was grateful for everything.
I'm the happiest when I'm on a stage, so thank you to my staff members who help me look the most stunning on stage, and thank you for staying by my side. Thank you for everything and I'm sorry... I'll take better care of myself.
To my A-ings, I'll perform till the day I can't and I'll do my best to make you proud. I'll eat well and work out more. Sorry for making you worry about me. I'll go to the hospital on Tuesday and I'll get checked up and get meds. Thank you for loving me and supporting me when I lack so many things. And I really mean this <3 And.. Dawn, I'm sorry. Thank you and love you always."