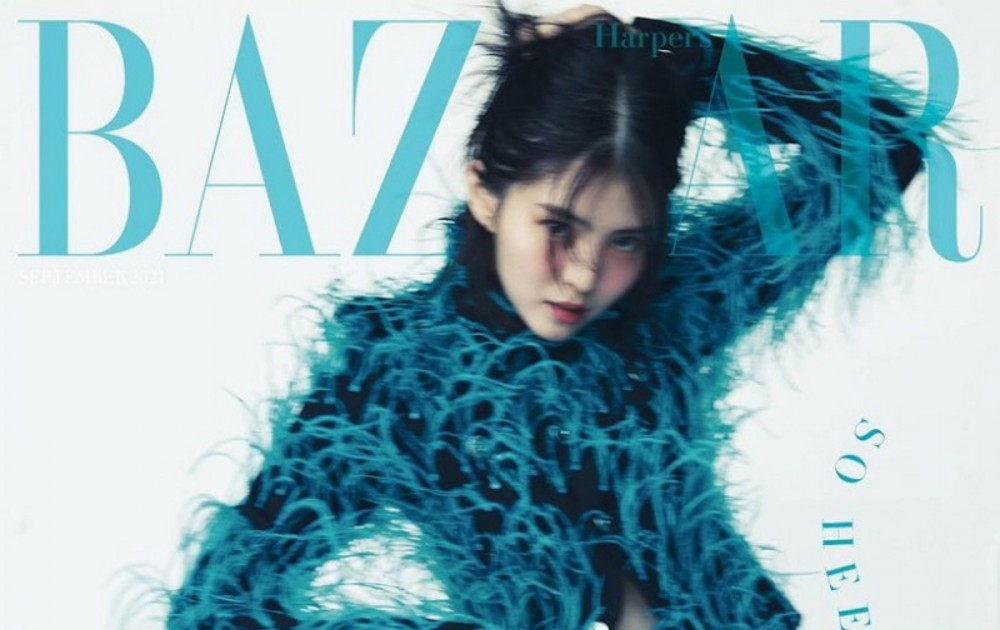 Actress Han So Hwee dominated with her unique aura and elegance.
On August 16, fashion magazine 'Harper's Bazaar' released a set of photos in collaboration with actress Han So Hwee and brand 'Bottega Veneta'. Han So Hwee gained attention for her impressive photos, despite this being her first ever time gracing the cover page of the fashion magazine. Having the concept of 'Portaits of Sohee', the photos reflected many different colors of Han So Hwee.
Following her shoot, Han So Hwee also participated in an interview to unravel her honest feelings. She revealed that after meeting her character Yoo Na Bi from the currently airing drama 'Nevertheless', she began to have a lot of thoughts. Han So Hwee stated, "It took a long time for me to become one with Na Bi. After some time, I began to realize that it's more important to focus on the emotion of that certain moment, rather than setting something up and trying to express that. I chose to put a brake, rather than express the feelings that came up without good reason."
Meanwhile, Han So Hwee's photos and interviews can be found in the September issue of 'Harper's Bazaar' magazine, as well as on the magazine's Instagram page and official website.