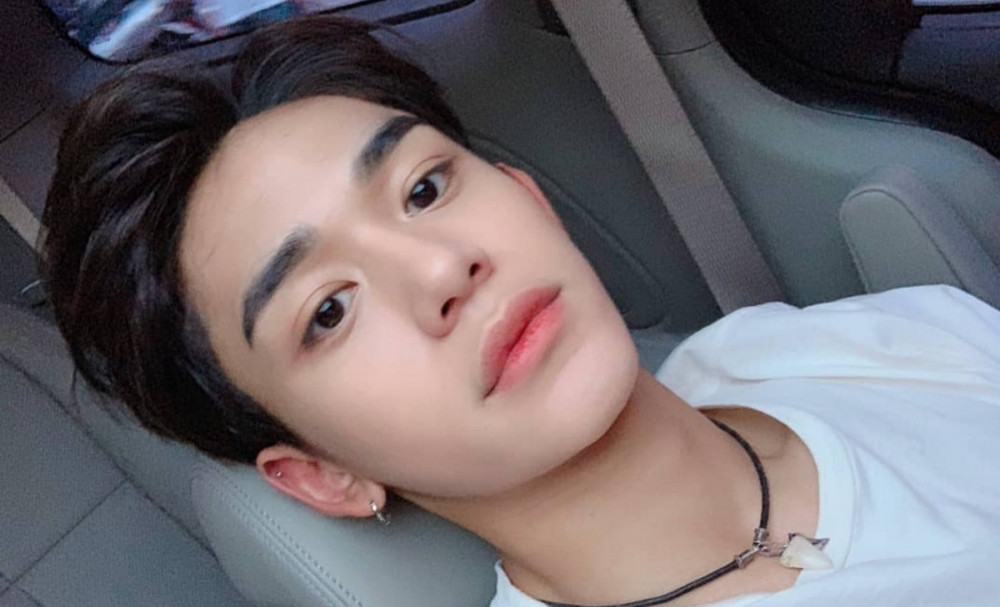 WayV's Lucas was recently embroiled in a gaslighting dating controversy, where one netizen 'A' claimed to be an ex-girlfriend and exposed the idol member for his gaslighting and 'money leeching' behaviors.
On August 23, 'A' posted a series of photos on Twitter as evidence, and wrote, "I am exposing Lucas for gaslighting me and leeching money off of me."

'A' began to tell her story by saying, "At first, Lucas expressed his interest in me and got my number, so we started dating. But suddenly, he said he was having a difficult time because of his schedule and asked to break up, so I broke up with him without any hard feelings. But the problem began here. The next day, Lucas told me he missed me, and said we should stay friends. But whenever he had days off, he would come to my apartment or a hotel, and make me pay for everything. Of course, it was the same way even while we were dating. He even told me to go buy him cigarettes. On days that I didn't buy it, he would tell me 'Why didn't you buy it? I thought it's a given that you would buy it'. He also said that because he's a celebrity, he can't go outside nor use his card or he'll get caught by his manager."
'A' further stated, "I bought him a lot of luxury brand gifts so he would initially say thank you and wear them. But at a certain point, he would say he earns a lot of money, so if I'm not buying him a house or car, to not give him anything. He even gaslighted me by telling me I was the only person who understood him. Often times, he would send me a photo of the hotel he wanted to go to, and tell me to make the reservation. Every time, he would eat from room service and sleep all day, and then just leave. As soon as we checked out, he would cut off contact, draw the line and tell me I was burdensome, never said thank you, and took for granted that I was paying for everything."

'A' added, "After telling me we should break up because he's busy, he would add many hurtful words such as 'I don't like you because you're like a fan' and 'From now on, don't do things like an idol fan does'. Thus, I suffered from depression for a while. I liked him so much that while dating I never once asked if we could take a picture together and never told anyone, including my friends."
Then, 'A' stated that when Lucas went to China and continued to contact her in this way, she felt he was impertinent and told him she would sue him. 'A' then revealed, "Immediately the day after [I told him I would sue], Lucas left our chat room and changed his number. I dated him while being leeched off of, and I regret not staying as just a fan."

'A' further posted a photo of her conversation with Lucas through the Chinese mobile app 'WeChat', which included Lucas' voice message that he had allegedly sent her.
However, fans have discovered a voice note that Lucas had previously posted on the platform Bubble, to communicate with his fans. The voice note sounded very similar to the alleged voice message posted by 'A', where Lucas is heard saying, "I just got out of the shower" in both. Thus, fans concluded that netizen 'A' had pieced together Lucas' voice notes that he posted on Bubble.

SM Entertainment has not yet responded to this issue.