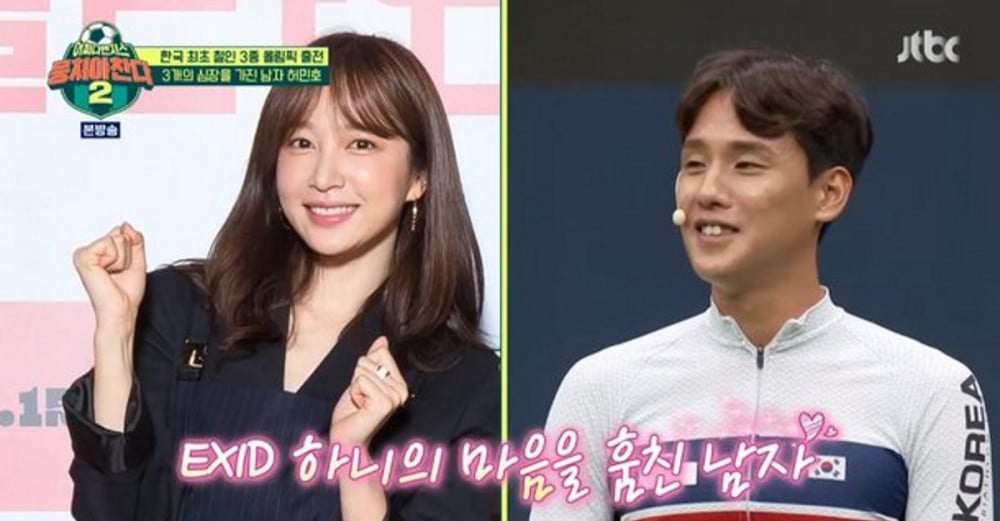 EXID's Hani opened up about her first love Olympic triathlete Heo Min Ho.

On the August 31st episode of 'Cultwo Show', Hani featured as a guest alongside her 'You Raise Me Up' co-star Yoon Si Yoon and answered a listener's question about her first love. One listener asked, "Have you ever reunited with your first love," and she responded, "I'm still in touch with my first love."

She continued, "He was on TV recently. He appeared on 'Soccer 2'. It's Heo Min Ho. I had a one-sided crush on him. When I was younger, I really liked him. At the time, I made a scarf and gifted it to him. We exercised together, and he was so cool. We keep in touch these days. I don't ask him about the scarf though."

In other news, 'You Raise Me Up' premiered on August 31 on Wavve.