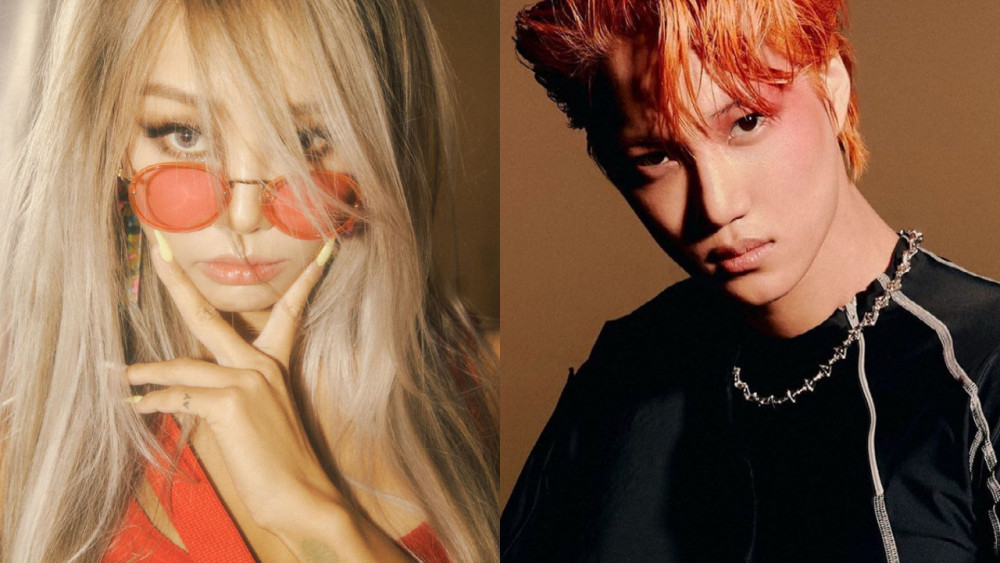 It is a common saying in the K-Pop fandom that certain idols dance like the "rent is due." What fans mean by this is the fact that some K-Pop dancers are so powerful and energetic on stage that they look like they're dancing as if their life depends on it. It is most definitely a compliment, and no harm is intended in any way.
With that said, here are 8 K-Pop idols who dance like rent is due!
[Note: This list is not a compilation of all of the best dancers in K-Pop but rather includes some of those who are the most powerful, energetic, and impactful on stage. Not all dance styles require the same amount of intensity, and as such, the two categories are not the same, although they are mutually inclusive.]
Kai is easily one of the best dancers in the industry. On stage, Kai seems to give it his all without hesitation. How he's able to maintain his energy levels for hours on end is truly a wonder. After all, he isn't the main dancer of "Nation's Pick" EXO for nothing.
NCT's Taeyong is not only an amazing rapper and vocalist but also one of the most hardcore dancers ever. The sharpness of his movements, the power they hold, and the way he still makes it look effortless, are excellent feats, to say the least.
BTS' maknae Jungkook dances like there's no tomorrow. All that matters to him is the moment, and he seizes it like he owns it. What is even more impressive is that even when he's off the stage and simply rehearsing, he still makes it look like a concert.
Even before ATEEZ's debut, San stood out as an incredible dancer as a part of KQ FELLAZ. His popularity skyrocketed after his debut as ATEEZ, and he captured fans' hearts with his unmatched energy on stage. To think that his official position is that of the lead vocalist, and he still dances like he was built different speaks volumes of his talent.
SuA has a certain flair to her dancing that makes it look perfectly controlled yet exhibits a sense of unrestrained freedom. This characteristic in and of itself is a rare quality. If that doesn't scream "main dancer," we don't know what does.
Hyolyn alone holds the power of an entire K-Pop group, and her performances reflect the same. When it comes to energy, mood, delivery, technique, impact, or intensity, Hyolyn is unmatched. No matter what concept she takes on, she always knows exactly how to get the crowd going.
Lee Know's dance performances are so hard-hitting and passionate that it becomes obvious how he's pouring his soul out into it. Stray Kids are known for their complex choreography in general, and to add to that, Lee Know never fails to take it to the next level.
Jisung has been in the industry from a tender young age, and many fans, especially older ones, have seen him quite literally grow up in front of their eyes. While a lot has changed, one thing has remained the same: Jisung always goes above and beyond in his dance performances, whether that be for 'Chewing Gum' or for 'Hello Future.' In simpler words, he's unstoppable, and he's only getting started.