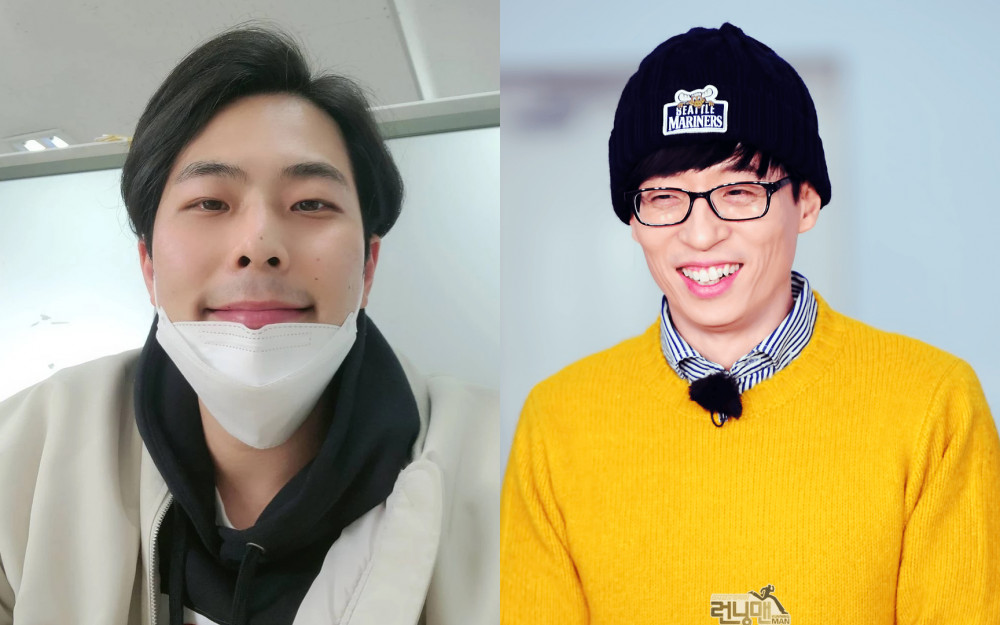 Comedian Kim Hae Jun expressed his gratitude towards Yoo Jae Suk recently.
Kim Hae Jun posted on his Instagram on July 2, saying, "Thank you Yoo Jae Suk Sunbaenim, It's a great honor!!" and posted a captured photo. The photo showed an excerpt from an interview of Yoo Jae Suk mentioning the comedian.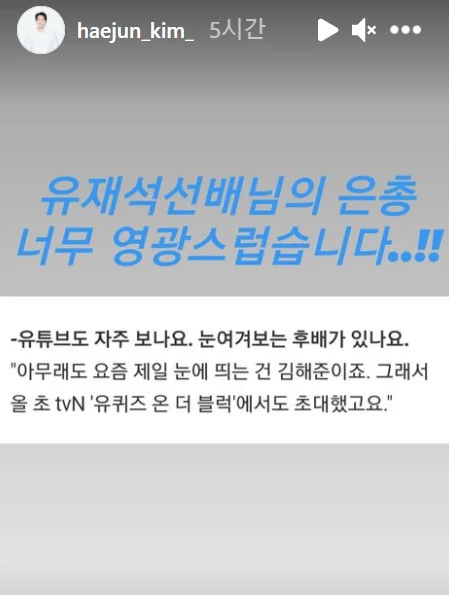 In the interview, Yoo Jae Suk was asked, "Do you watch a lot of YouTube? Is there a junior that stands out to you?" to which he replied, "anyhow, Kim Hae Jun really catches my eyes these days. That's why I even invited him to 'You Quiz on the Block' earlier this year."
Earlier, Yoo Jae Suk said in an interview with JTBC that he is happy and proud to his juniors try new things on a new platform. He explained, "I'm really happy and proud to see my juniors try various things on a new platform." Yoo Jae Suk then went on to say that comedian Kim Hae Jun has caught his attention.
Meanwhile, Kim Hae Jun has been gaining much attention through his various sub-characters on the segment such as 'Choi Jun's your song my song' and 'class '05 is back' on the YouTube channel Psick Univ.

Kim Hae Jun is receiving love for his characters Choi Jun and Cool Jay in these comedy skit segments.