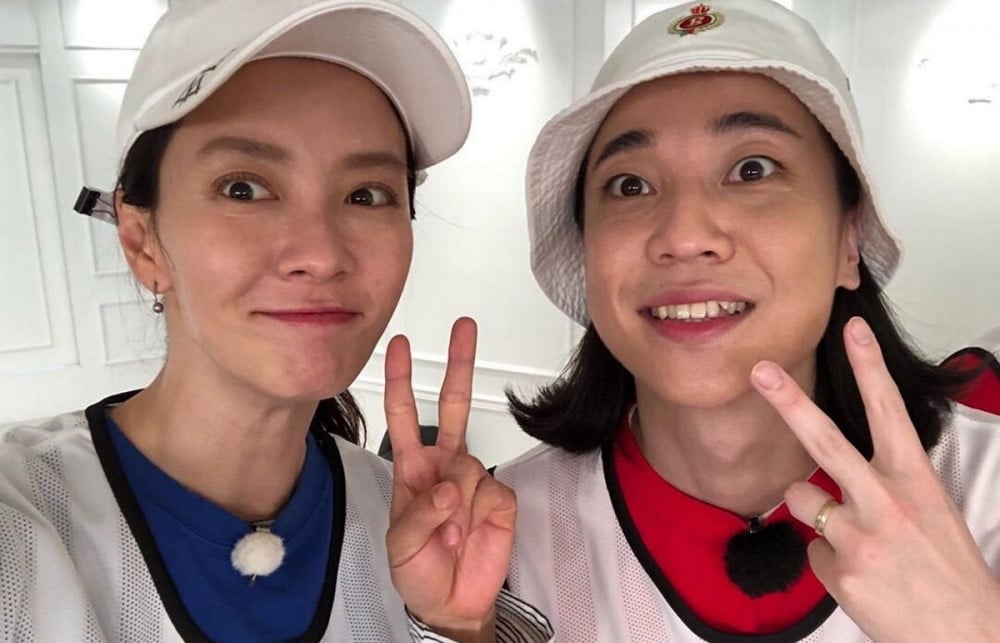 Song Ji Hyo talked about her resemblance to rapper Nucksal.

On the July 17th episode of 'Amazing Saturday', Boom talked about the alleged look-alikes, saying, "From what I know, Song Ji Hyo is famous for looking like Nucksal. Do you hear that you look like Nucksal often?"

Song Ji Hyo expressed, "When I wear a hat, I get told that I look like Nucksal a lot," and Nucksal responded, "Noona got prettier. I feel too apologetic to say we look alike."

Boom also commented on how he thinks Song Ji Hyo will do when it comes to song quizzes on the show. He joked, "I can see that it's going to be difficult today. Song Ji Hyo has the nickname 'Dam Ji Hyo' because she lives by walling herself off from the world. She has no interest in the world. She doesn't even like music that much."

In other news, Song Ji Hyo is starring in the new TVING drama 'The Witch's Diner'.

Do you think Song Ji Hyo and Nucksal look alike?