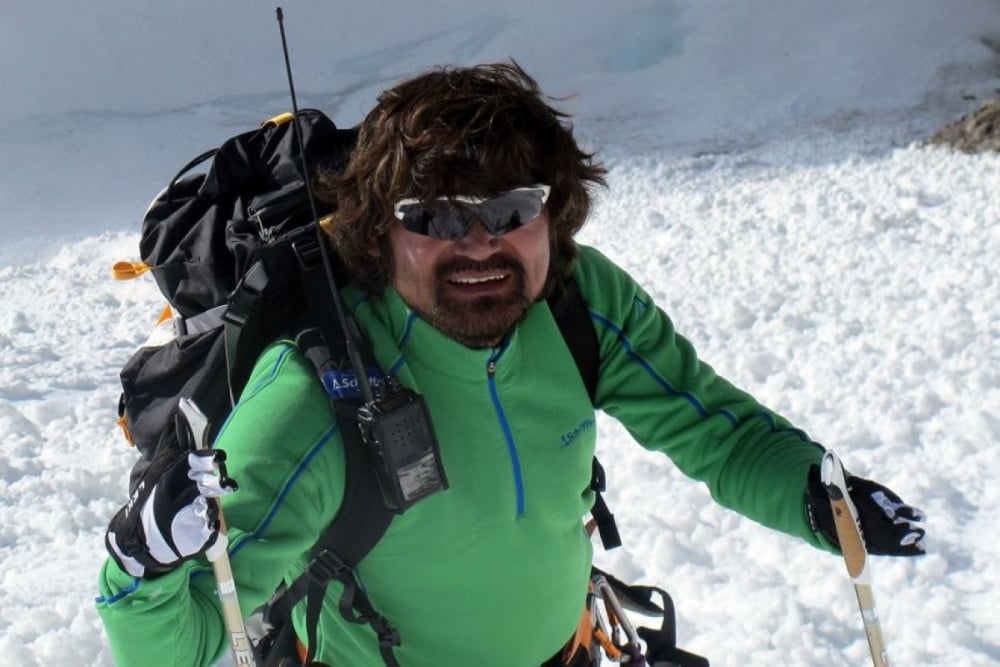 Search for disabled South Korean climber Kim Hong Bin has come to an end per his family's request.

As previously reported, a fingerless South Korean mountaineer went missing on July 19th after achieving the record-breaking feat of climbing all of the world's 14 highest peaks in the Himalayas.
Kim, who lost all 10 of his fingers to frostbite in 1991, became the world's first disabled person to climb all 14 eight-thousanders in the Himalayas after he reached the summit of the 8,047-meter-high Broad Peak on July 18. He went missing at 7,900 meters above sea level mark around midnight on the 19th on his way hiking down the mountain.
On July 26th, the authorities announced the end of a search operation as his family gave up additional searches. It was reported the family has decided it was practically impossible for him to return alive given the steep rugged crevasse he went missing and after a series of unsuccessful helicopter searches.
Meanwhile, Russian climber Vitaly Lazo has openly accused climbers of passing by Kim Hong Bin and ignoring the stranded 56-year-old for hours without even sending an SOS to the base camp.