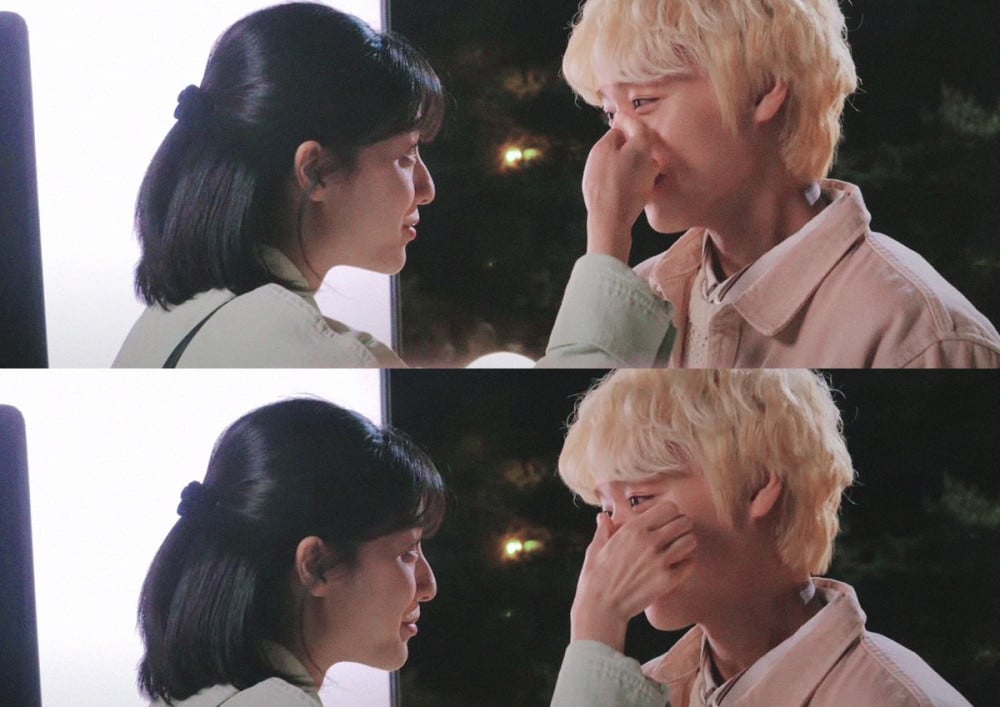 Earlier this week, the production company of KBS2's ongoing drama series 'At A Distance, Spring Is Green' unveiled a making clip of actor Park Ji Hoon and actress Kang Min Ah's drama kiss scene!
Viewers were thrilled to catch the behind-the-scenes chemistry between the story's lead actors, especially from the on-screen's couple latest kiss scene!
However, while watching the making clip, fans noticed Park Ji Hoon suddenly shedding unscripted tears.
In the clip below, you can see Park Ji Hoon and Kang Min Ah engrossed in their emotional scene. However, when a tear falls from Park Ji Hoon's eye, the director immediately calls, "Cut! Let's resume after wiping away the tear."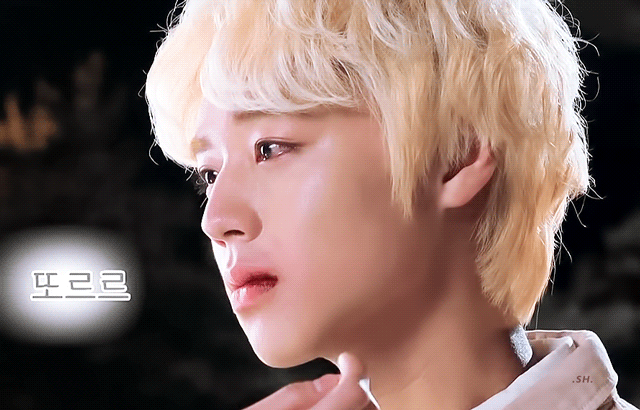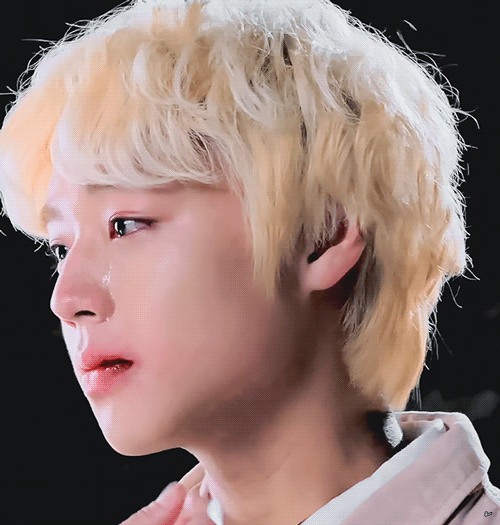 As soon as the director called out "Cut!", Park Ji Hoon's co-star Kang Min Ah laughed and said, "Why are you crying~? Why~?"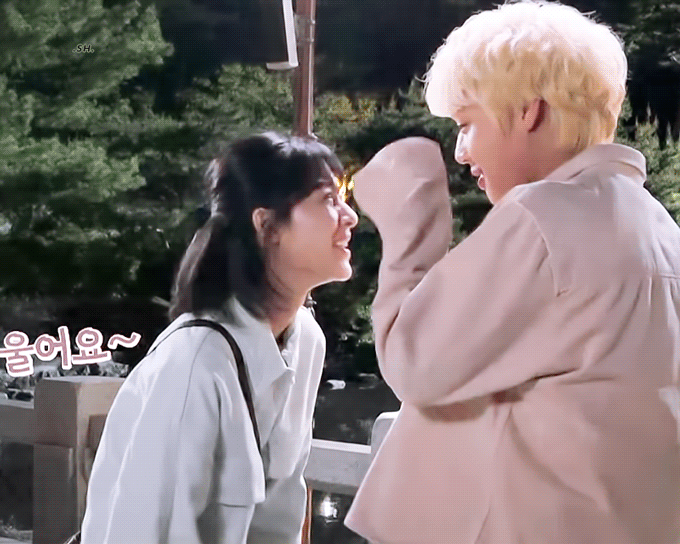 However, as they continued filming the emotional scene, Kang Min Ah found that she'd "caught" Park Ji Hoon's tears! When the director called "Cut!" after another scene, Kang Min Ah mumbled, "Why am I crying..."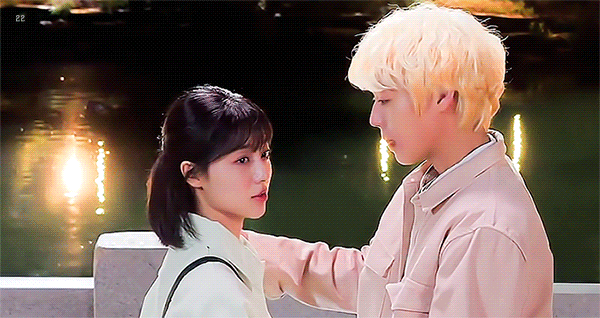 In the end, they both had to wipe away their tears before they could film the kiss scene as scripted!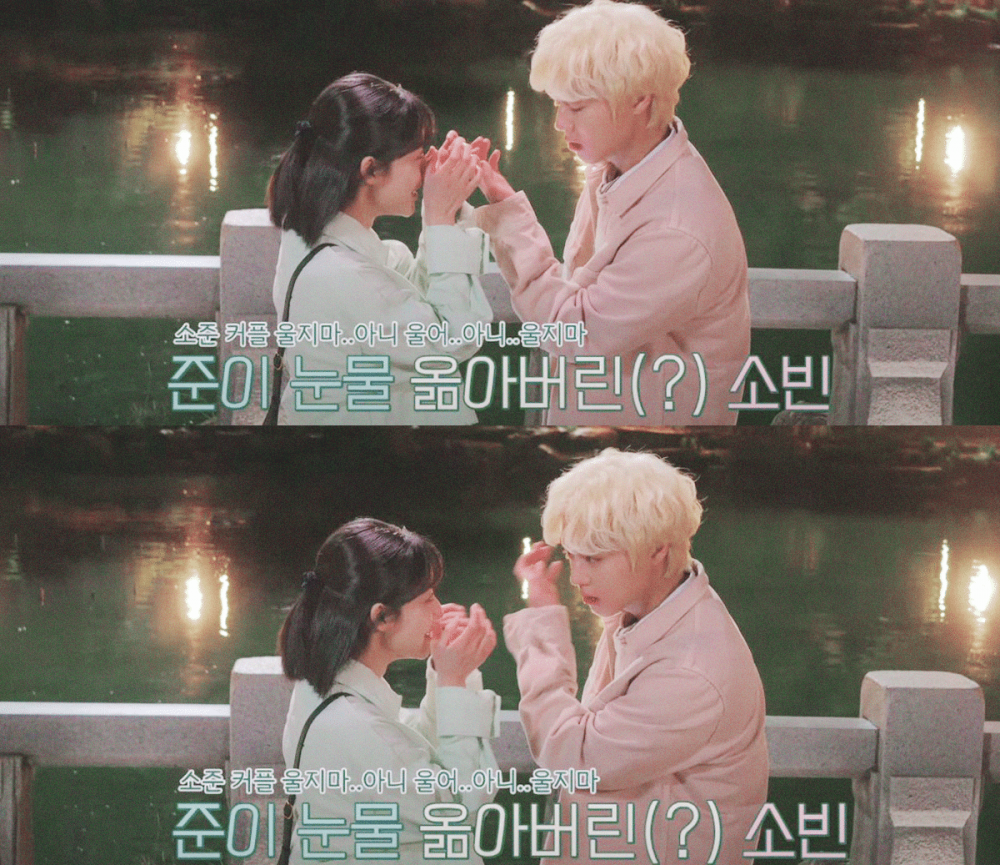 Netizens were amazed with how much both stars became so engrossed in their emotions as their characters, commenting, "The way he got so into his character that he just started crying unwarned... daebak", "He's too deep in Yeo Joon's emotions that he started crying TT", "I've never seen someone crying in the middle of a kiss scene", "For those of you who don't know, Park Ji Hoon's character Yeo Joon grew up in a physically abusive home so he believes that if he does something wrong, people will get hurt", and more.
Check out the full making clip for yourself, below! (The scenes mentioned above begin around the ~5:29 mark.)