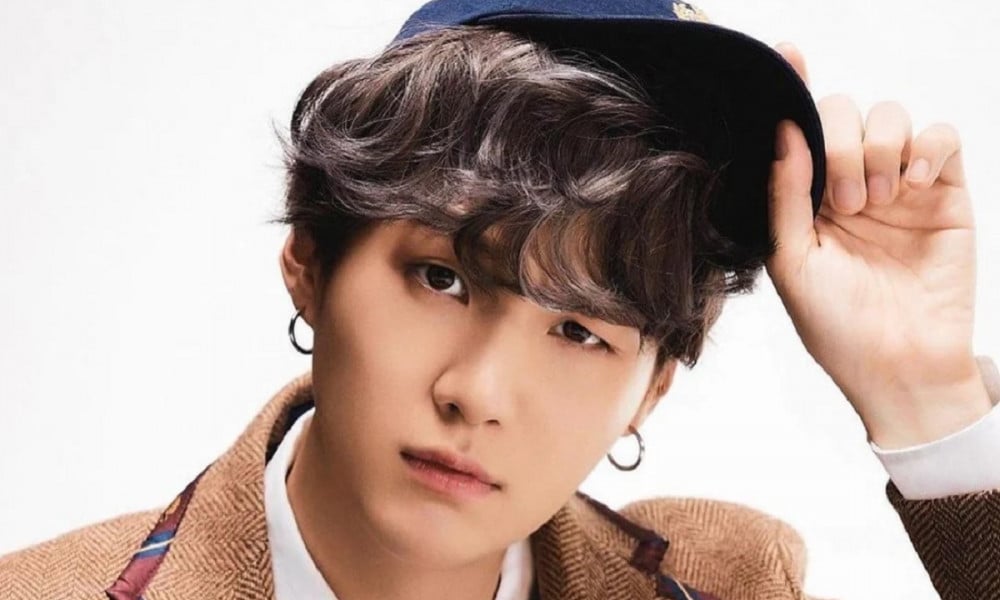 On a recent online community forum, netizens discussed the circulating posts about the many times BTS's Suga was unable to meet eyes with his fellow members. While Suga is well-known for his honest lyrics and refreshing personality as the second oldest member in BTS, his unexpected 'shy' moments captivated the hearts of many netizens.
On Weverse, Jimin once commented, "Suga, why can't you look at my eyes?"
Recently, Jimin mentioned how he finds it hilarious how Suga is not able to meet eyes with him. Jimin said, "What's really funny is that this hyung ('hyung' means 'older brother' in Korean) really cannot meet eyes with people. He looks at other places [off to the side, past the person]".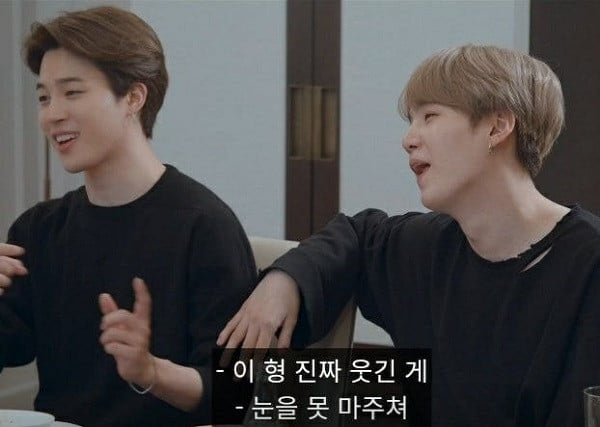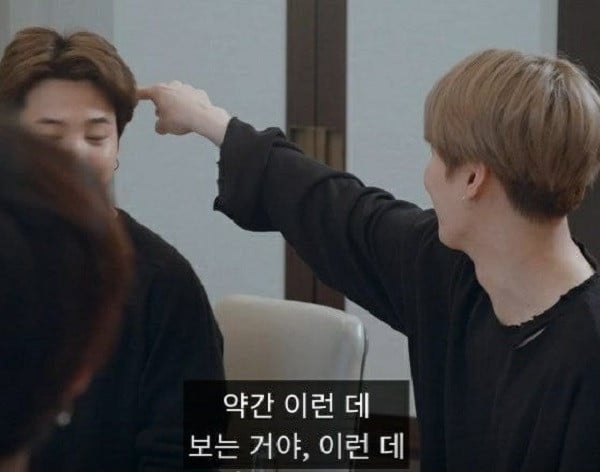 Suga was once caught looking at V when he was looking elsewhere, but Suga suddenly looked up when V turned towards him.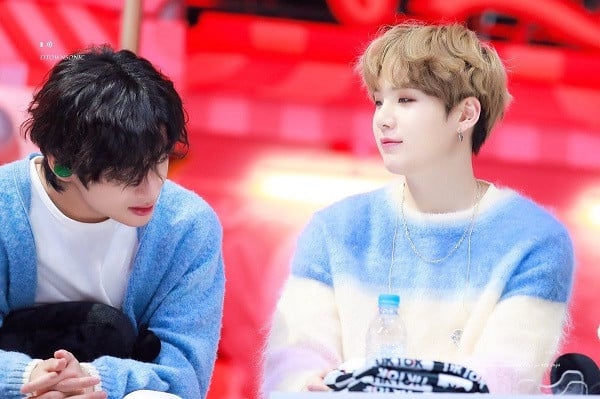 Jin looked at Suga while playing a game, but once again, Suga looks off to the side.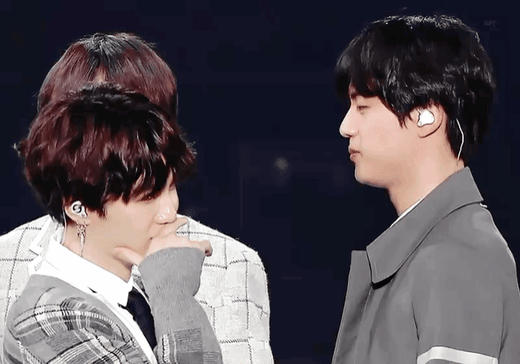 When the team's youngest member Jungkook tries to lean in, Suga looks away while laughing.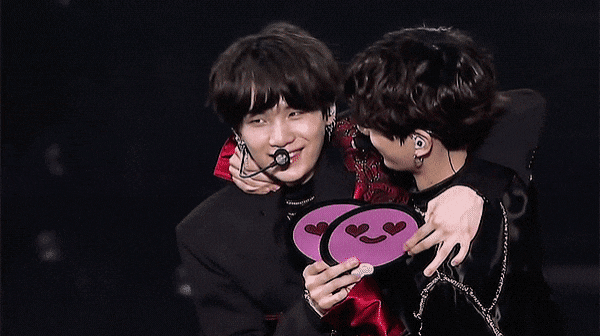 Suga pushes V away during one 'Run BTS!' episode, when V tries to hug Suga while looking directly at him.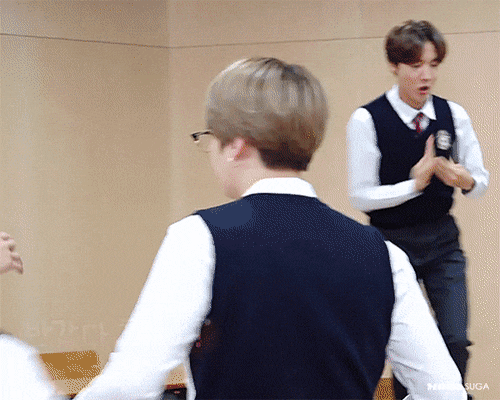 Suga, once again, avoids making eye contact with J-Hope who is complimenting him, during a behind-the-stage interview.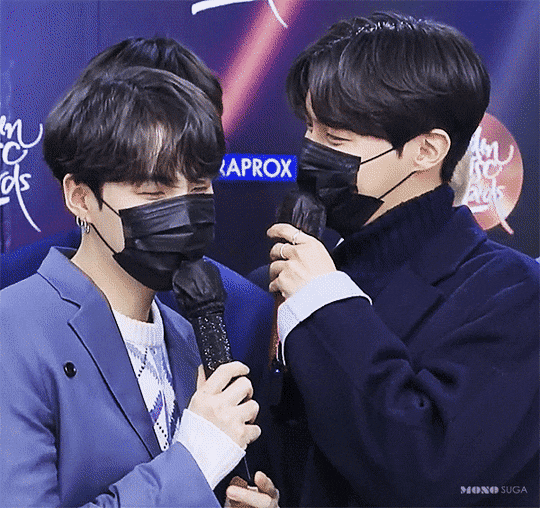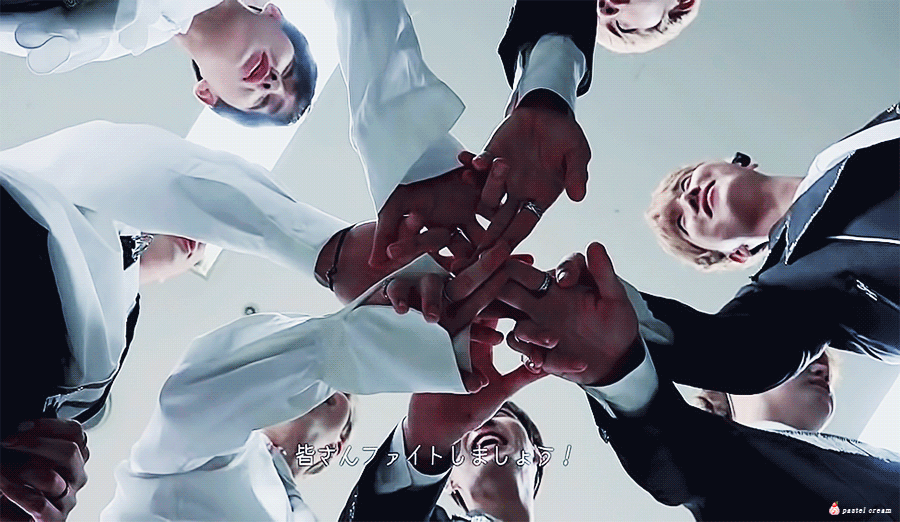 In response, netizens' comments included:
"So cute."

"To be honest, if you just look at Suga, he looks really cute. When I first learned of BTS, Suga looked like he has a lot of aegyo, so I thought his personality was also cute. But that wasn't true, so that made him cuter."

"When they do the group chant, the way he looks away is so cute."

"Namjoon said this too, but Suga barely gets hyper. He probably made eye contact with his first love though. He unexpectedly has delicate, sweet, shy and friendly sides to him, so I love it."

"Cute Min Yoongi."

"His face is small, his skin is like rice cakes, and his mouth is round, so everything looks so cute Lollll."

"Shy boy Yoongi."

"Of course he can't help but to feel small. Right next to him are Jin, V, Jungkook, and Jimin."

"He really looks like a kitten Loll."

"Min Yoongi, I love you."