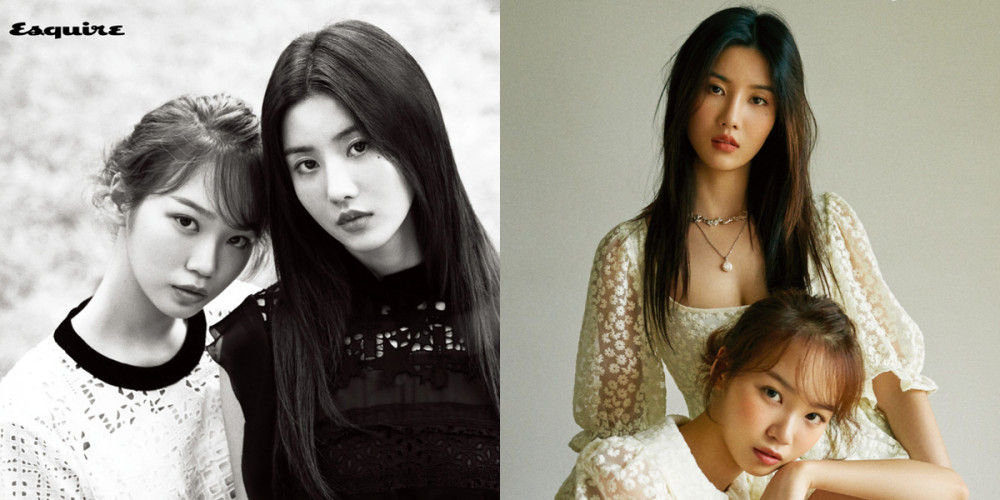 Former IZ*ONE members Kwon Eun Bi and Kim Chae Won opened up about their completely different personalities in a photoshoot and interview with 'Esquire' magazine.
First, Kwon Eun Bi and Kim Chae Won greeted readers with a more mature, sophisticated mood, at times portraying snapshots of twin sisters with their matching outfits. During their interview, the two labelmates had a chance to reflect on how different they were from each other.
Kwon Eun Bi revealed, "Chae Won is calm, but I'm very talkative and impatient. If I approach Chae Won with aegyo, she just kind of answers me flatly." Kim Chae Won then added on, "Eun Bi unnie is passionate and goal-oriented, unlike me. I think it's more fun when we are together because we fill in for the other where we lack."
Furthermore, Kwon Eun Bi and Kim Chae Won confessed that they felt the 5-year age difference between each other rather often. Kwon Eun Bi commented, "A lot of times, Chae Won won't know the songs that I know. On the other hand, I can't understand the slang terms Chae Won uses."
Check out some previews of the two girls featured in the August issue of 'Esquire', below.