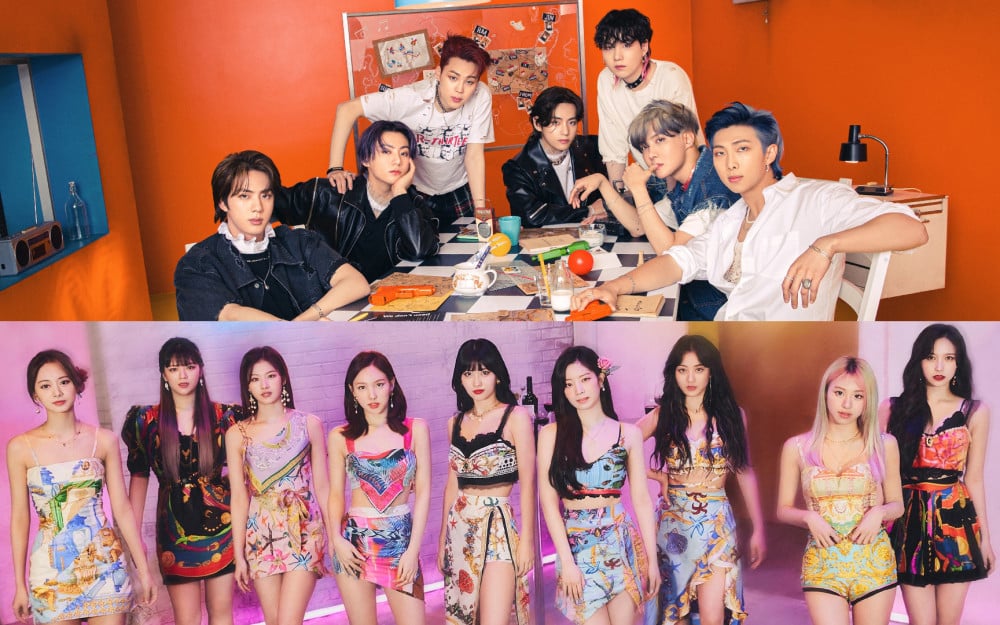 Japan is a neighboring country that is close to South Korea in proximity. That may be the reason K-pop began to branch out to overseas countries beginning with Japan.
Releasing a Japanese album has now become one of the most common practices in the Kpop industry, and many idol groups learn to speak the Japanese language fluently.
Recently, one netizen posted in an online community a poll of the most popular K-pop idol groups in Japan during the first half of the year 2021. The polls were taken separately between the male idols and female idols.
Just as expected, BTS came in at number 1 in the male idol group chart while TWICE came in number 1 in the female idol group chart.
So here are the results:
K-Pop Male Group Ranking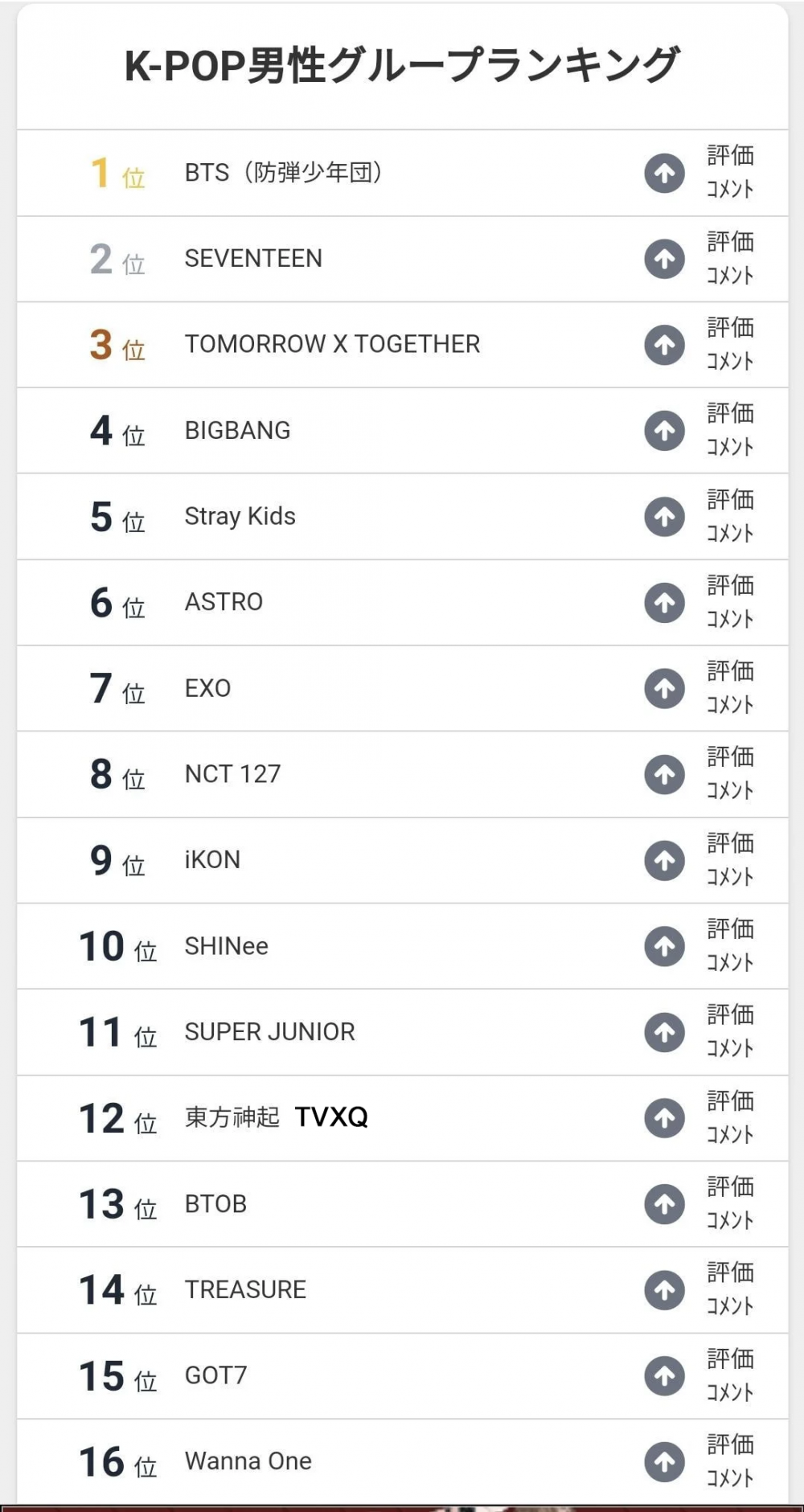 K-Pop Female Group Ranking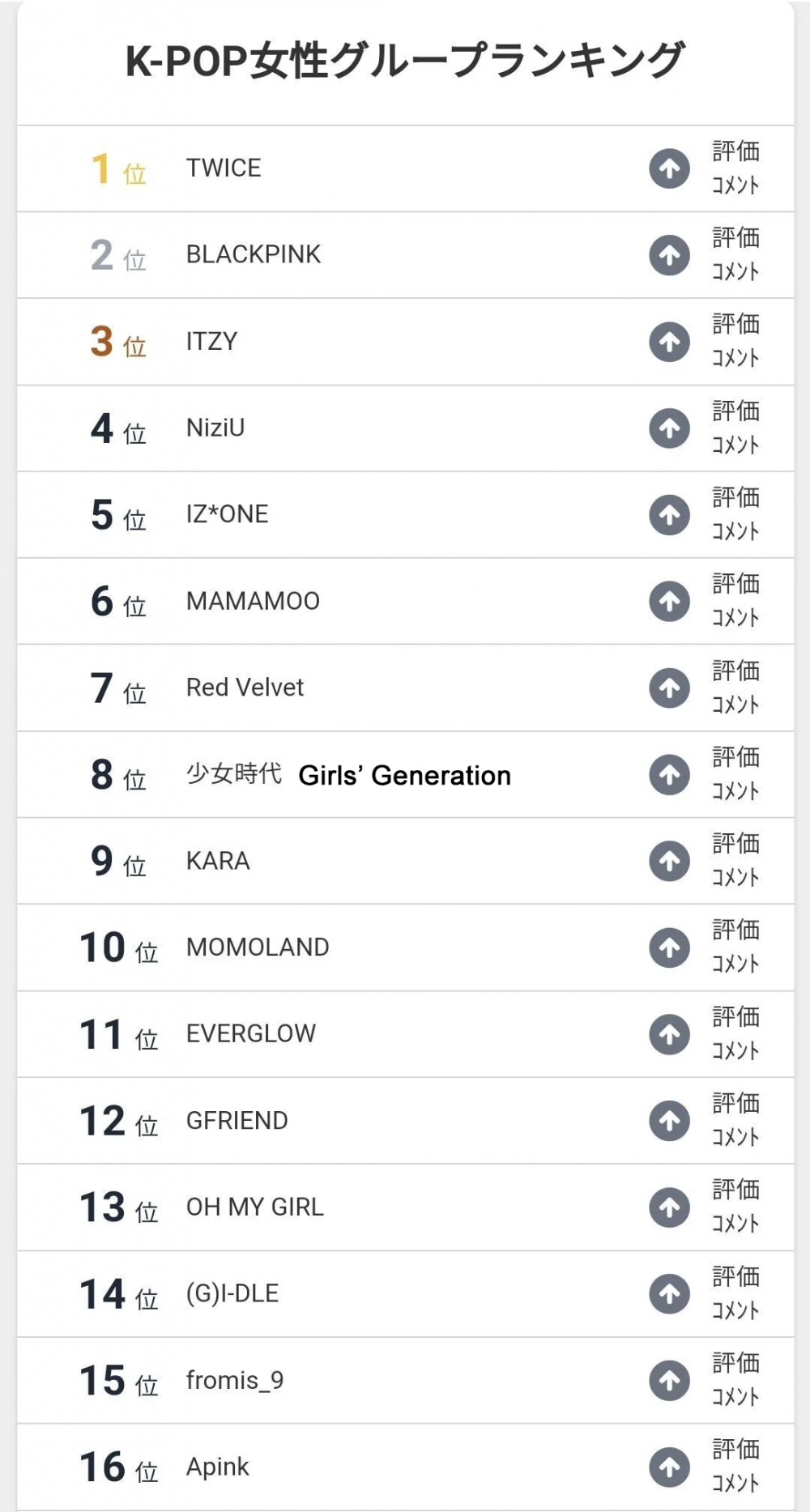 Some Korean netizens were surprised by the results as they commented, "I can't believe KARA is still in the ranking," "ITZY beat NiziU, lol," "Wow, all the artists of HYBE are in the top rankings, that's amazing," "I think Girls' Generation gets popularity because Taeyeon is popular," "MAMAMOO is there too," "SM male artists are lower than I thought," "I think this ranking is not recently since ENHYPEN is not in the rankings," "NiziU is not K-Pop lols," and "I think BLACKPINK getting that high in the ranking without much official promotion in Japan is amazing."