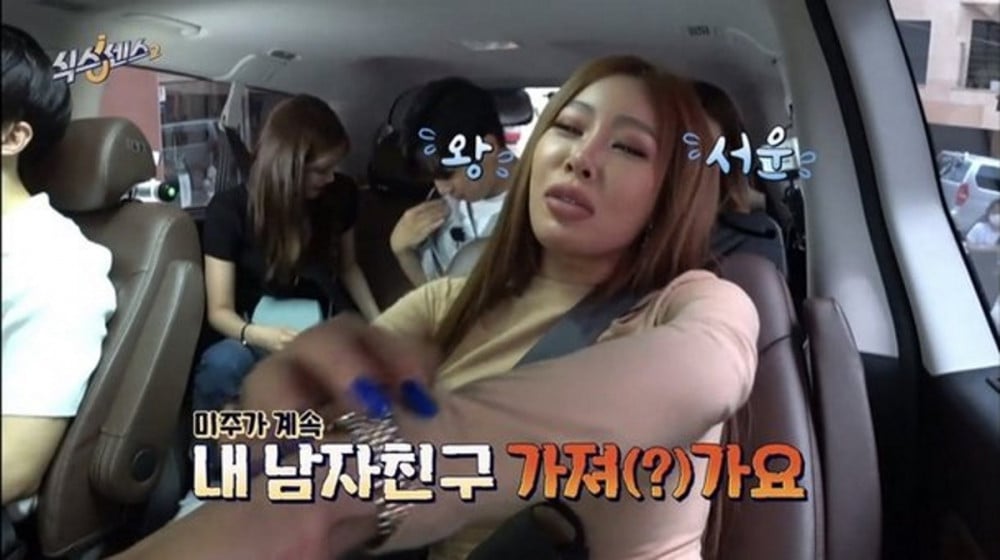 Jessi expressed jealous over Lovelyz' Lee Mi Joo and Lee Sang Yup.

The 3 'Sixth Sense 2' co-stars were caught up in a love triangle on the July 24th episode. Jessi previously revealed she thought she and actor Lee Sang Yup would eventually get married, and it looks like she's still holding onto the possibility.

While the cast members were driving to a different location, Lee Mi Joo fasted Lee Sang Yup's seat belt, and Jeon So Min said, "Mi Joo is the only one who looks after Sang Yup." Jessi then said, "I said he was my man. Mi Joo keeps taking my boyfriend away from me."

The Lovelyz' member assured the rapper, "It's not true. Oppa has absolutely no interest in me."

Where do you think this love triangle will go?