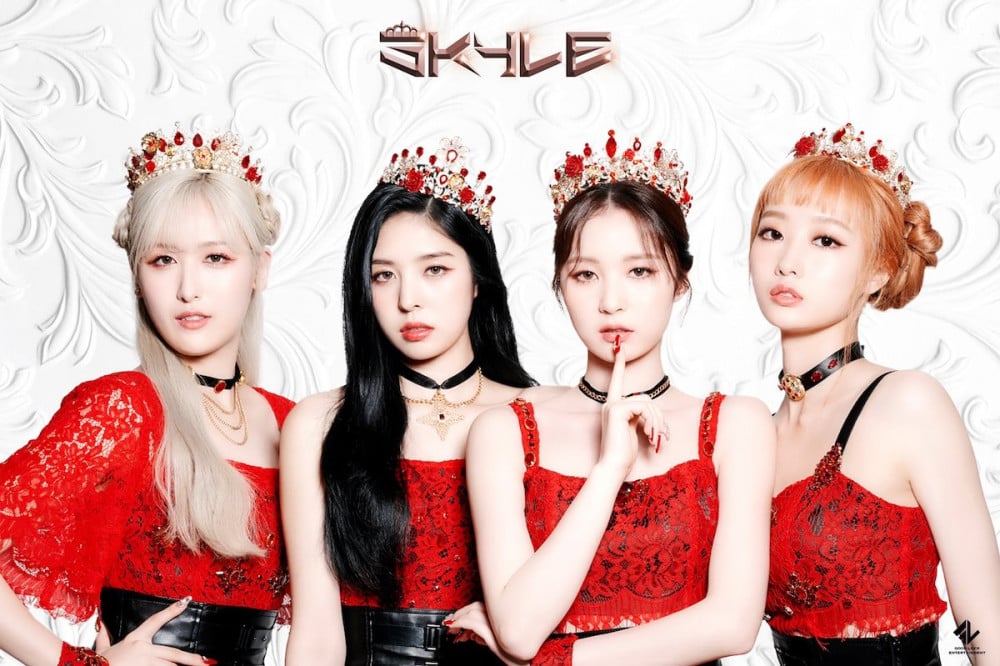 Upcoming global rookie girl group SKYLE, managed by Good Luck Entertainment, has unveiled its members for the first time ever with a charismatic set of debut concept photos.
SKYLE consist of members Chaehyeon, Erin, Ginny, and Ujeong. In the group's first set of debut concept images, the SKYLE members transform into modern day 'Red Queen's, each wearing an intricate red crown on her head.

First, member Chaehyeon (21) is the leader and main vocal of SKYLE. Ginny (22), the oldest member, is a rapper and dancer. Erin (19) is in charge of the center visuals, while also garnering attention for her husky voice. Finally, member Ujeong (19) is the maknae and the main dancer.

The group name SKYLE stands for "(S)how the (K)inetic & (Y)outh (L)eading a new (E)pisode". The girls will be kicking off their promotions with the release of their debut single "Fly Up High" this coming July 19 at 12 PM KST.