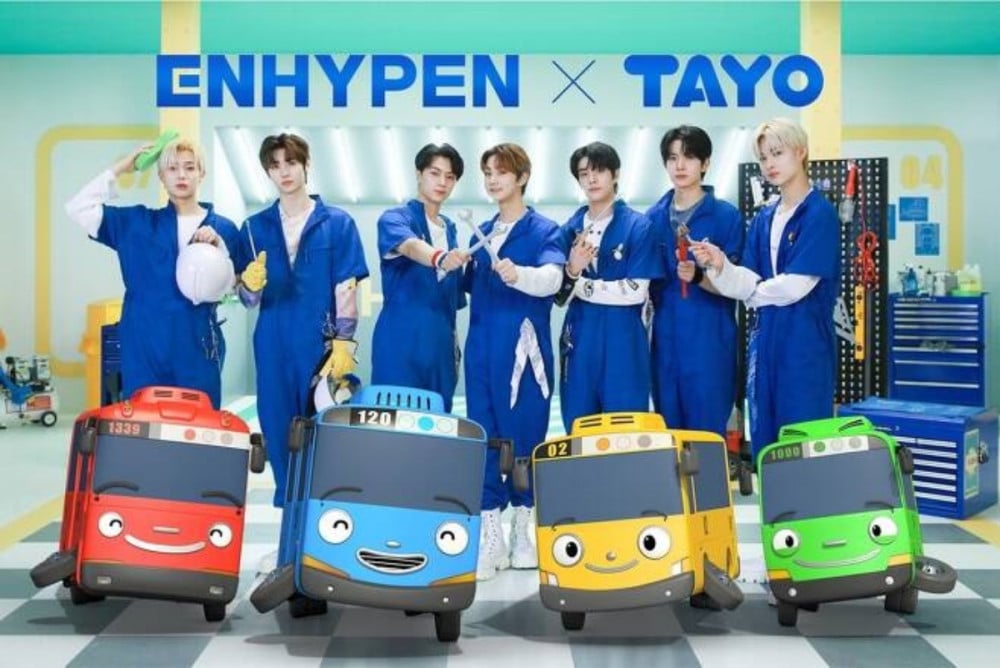 According to Sony Music Entertainment Korea, ENHYPEN will be releasing their remake of "Hey Tayo", the theme song for the children's show 'Little Bus Tayo' on July 29th at 6PM KST.

'Little Bus Tayo' is a children's animation show about the exciting adventures experienced by the city bus 'Tayo' and his car friends. "Hey Tayo" is a major hit song that has surpassed 1.3 billion views on multiple streaming sites all around the world. It is especially popular among teenagers and individuals in their twenties, mostly in the Southeast Asia regions. ENHYPEN will reinterpret the popular song with their unique, energetic vocals. In the music video that will also be released, the ENHYPEN members will perform a powerful choreography against the background of a bus parking lot and Seoul's major attraction sites that appear in the animation world.

ENHYPEN and 'Little Bus Tayo' are also currently planning to release their second collaborative single "Billy Pocco".