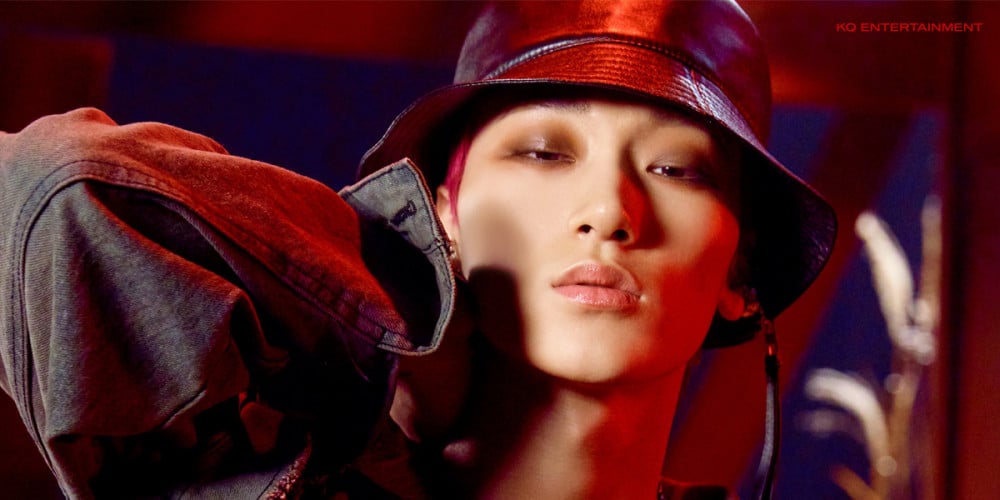 Earlier this week on July 9, it was reported that ATEEZ member San had tested positive for COVID-19.
Immediately in response to member San's positive COVID-19 test results, ATEEZ's label KQ Entertainment announced that the group would be halting all activities, with the remaining members going into quarantine.
When fans began voicing their concerns toward San, the ATEEZ member took to the team's official fan cafe on the morning of July 10, sharing a comforting letter with the fans. July 10 also happened to be San's 23rd birthday.
San wrote:
"Hello, ATINY, it's San! I am writing because I thought that ATINY would be sick with worry! I am doing really well right now! My appetite is huge and I don't feel any signs of illness anywhere. I would like for you all to not worry, ATINY.

I will absolutely get better and prove to everyone that a virus like this is nothing to us!

Even so, I hope that ATINY will be cautions! It would be better if I could just have everyone's sicknesses. The only regret I have is that I won't be able to spend my birthday with ATINY. I wanted to take a picture in front of the birthday ad that you put up for me, and do a mention party and a 'V Live' and have fun! The birthday MD came out really well! I wanted to show it off too. Of course, I'm not not gonna do all of those things! I will do it all with ATINY some time soon. So please don't worry too much, don't get upset over this, and take care of your health. That is the birthday gift that I want.

As for me, I have way too many wonderful people by my side for someone like me! ATINY, who I can't express in mere words; our precious members who were comforting me in case I might be feeling inadequate; our company employees who care for me like family; and our precious staff. So I'm not concerned or afraid at all.

I want to see you all soon. I love you always, and I am happy just with the fact that the ATINY I love exist. Please do not worry at all. Everything will turn out alright. So let's just keep smiling from now on. I love you!"
Get well soon, San!