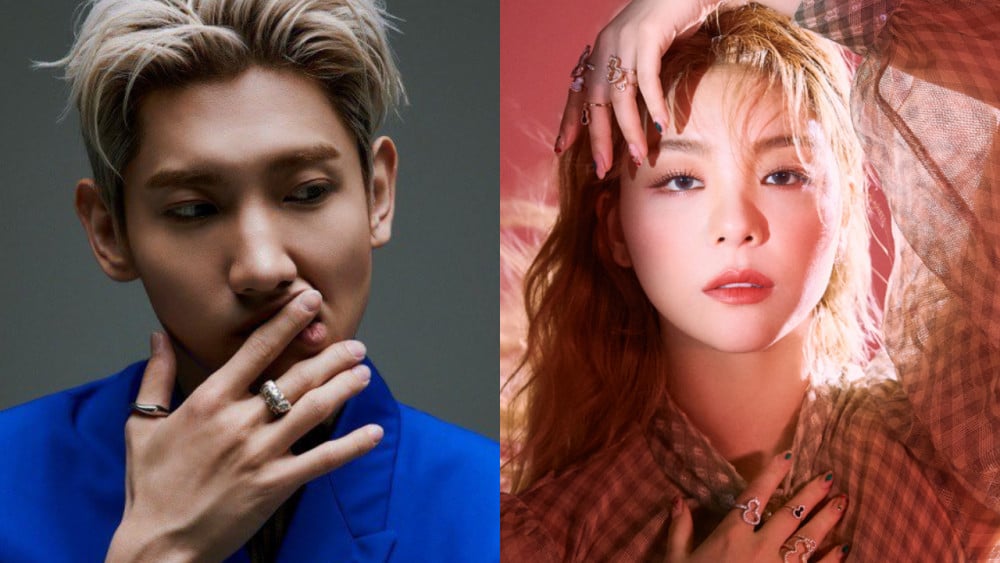 With the unbelievable host of talent that makes up the Korean music industry, there's no limiting the number of extraordinary artists at their art. In a previous article, we listed some of the best vocalists in K-Pop in part 1, and as promised, here's part 2!
[The artists are placed in no particular order]
The late Jonghyun was truly one of the biggest artistic treasures this world ever saw, and his voice, with its unique color and tone, was one of a kind. There's no comparing Jonghyun to anyone else, and there will never be another so fine.
SM's pride, Taeyeon is not only one of the most talented and technically skilled singers in the industry, but she's also an incredible vocal performer. When Taeyeon's singing, there's absolutely no need for accompaniments, distractions, or anything that takes away from her, even in the least. The spotlight is always deservedly on her voice, and that is how we love it.
One of the pioneers of K-Pop as we know it today, Changmin, is the idol of idols. There's so much to learn from him, and when it comes to technicality, we dare not question or quantify it. Changmin was one of those who built K-Pop from the ground up, and he will go down in history as a legend.
Is there anything more flawless than Sandeul belting notes like it's a piece of cake? From an incredible lower register to an unbelievable higher one, Sandeul holds the power to leave an audience speechless with his voice alone.
One of the most underrated yet the most masterful and emotionally charged singers in the industry, Junsu definitely deserves more attention for his talent. His vocal range speaks for itself, and he's capable of imbuing his music with so much depth that there's no way you won't lose yourself in the same.
BTS' golden maknae is a powerhouse of talent, to say the least. From singing to dance and occasionally rapping and producing, Jungkook can do it all with ease. However, his vocal power is worth special praise. Something about his voice is so powerful yet delicate that it can only be described as being smooth as "Butter."
While Kyuhyun, Ryeowook, and Yesung are incredibly powerful vocalists in their own right, KRY is an inseparable and absolute unit, deserving of being on this list as one. Ranking them each would perhaps be a whole other argument, but we will never get over the intensity they hold together as vocalists.
CIX Seunghun
An emerging star with talent that shines brighter than one, Seunghun deserves to be more in the spotlight for being just as good as some of the master vocalists in K-Pop. Hopefully, in the future, Seunghun will get even more chances to show the scope of his vocal talent in all its glory.
Singer, songwriter, producer, composer, dancer, performer, and more, Hui has endless titles to his name, and rightfully so! Not only is he supremely talented, but he also always delivers in such a magnanimous way that it feels as though every time is the first time we've come across such brilliance.
Mnet's 'Kingdom' re-familiarised and endeared Eunkwang to newer K-Pop fans who might not have been aware of the legendary status that he holds in the K-Pop industry. The music world kneels in front of Eunkwang's range, and so do we because it is absolutely something out of this world.
Could a list about vocalists ever be complete without IU? As a matter of fact, most lists of the best vocalists in K-Pop will usually include IU. Her story is an inspiration to millions, and her ethereal voice is both soothing and hopeful as well as unattainable at the same time.
A voice that we miss more than anything else, Woosung from The Rose deserves the world. With one of the most refreshingly distinctive voices, Woosung is one in a million when it comes to vocalists. Fans have been starved of his music for an unfortunately long while now, and we can't help but wish for him to be back and in one capacity or another.
Another group that unfortunately lost out on the level of global fame that some of the most popular K-Pop groups enjoy today only because of tough luck with their company, B.A.P was a host of some of the best musical talents in the K-Pop industry. Daehyun remains and will always undoubtedly remain incomparable in his vocal tone and range.
Rock vocalists have their own brilliant charm, and Hweseung is the prime example of the same. However, with his technique, Hweseung could beautifully pull off any genre whatsoever. From classical to pop and, of course, rock, Hweseung commands attention and respect with his vocals.
MAMAMOO's Solar is not only one of the best vocalists in the K-Pop industry but also out of it. Her talent is comparable only to the best of the best, and she's well on her way to being counted as one of them. What's even more interesting is that Solar seems to get better every time we see her perform!
Lee Hi has an enchanting quality to her voice that can make even the coldest hearts melt. It is evident that she sings from her heart while her perfectly trained vocals take on the form of her emotions. Her vibrato is uniquely satisfying, and hearing her live is simply a prize.
Ailee holds the power of an entire vocal group alone in her voice. She stands to be one of the best vocalists in the global music industry as she is truly the nation's best. The industry has not seen a more stable and intense voice that is capable of executing belts and runs as perfectly as Ailee. All hail the Queen!