South Korea's conservative society is finally changing as more K-pop idols – such as supergroup BTS – are using their influence to promote equal rights and visibility for all.
Support for LGBTQ+ has grown over the years in Korean music. Many K-pop idols have lent their voice to educate fans on LGBTQ+ issues, and BTS is one of the most influential celebrities who has addressed encouragement and comfort for the community.
In many sectors of society, the term "gay" is still used as a derogatory term. The intent, effect, and context in which words are used are all crucial in assessing whether or not homophobia exists. Sadly, homophobic rhetoric is still common in the second decade of the twenty-first century.
BTS fans, also known as ARMY's, expressed their disappointment as 'BTS Bayot' or 'BTS Biot' trends in the Philippines. The term is now being used as a trendy catch-phrase derogatory tool for male homosexuals, a male-to-female transgender, or transexual person in the Filipino language. Filipino netizens normalized the term's usage in social media and daily conversations, pointing out the narrow definition of what it means to be "masculine." as "Pride Month" is being celebrated, gaining thousands of engagements.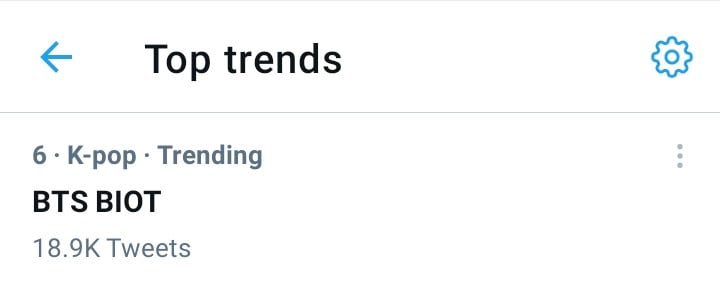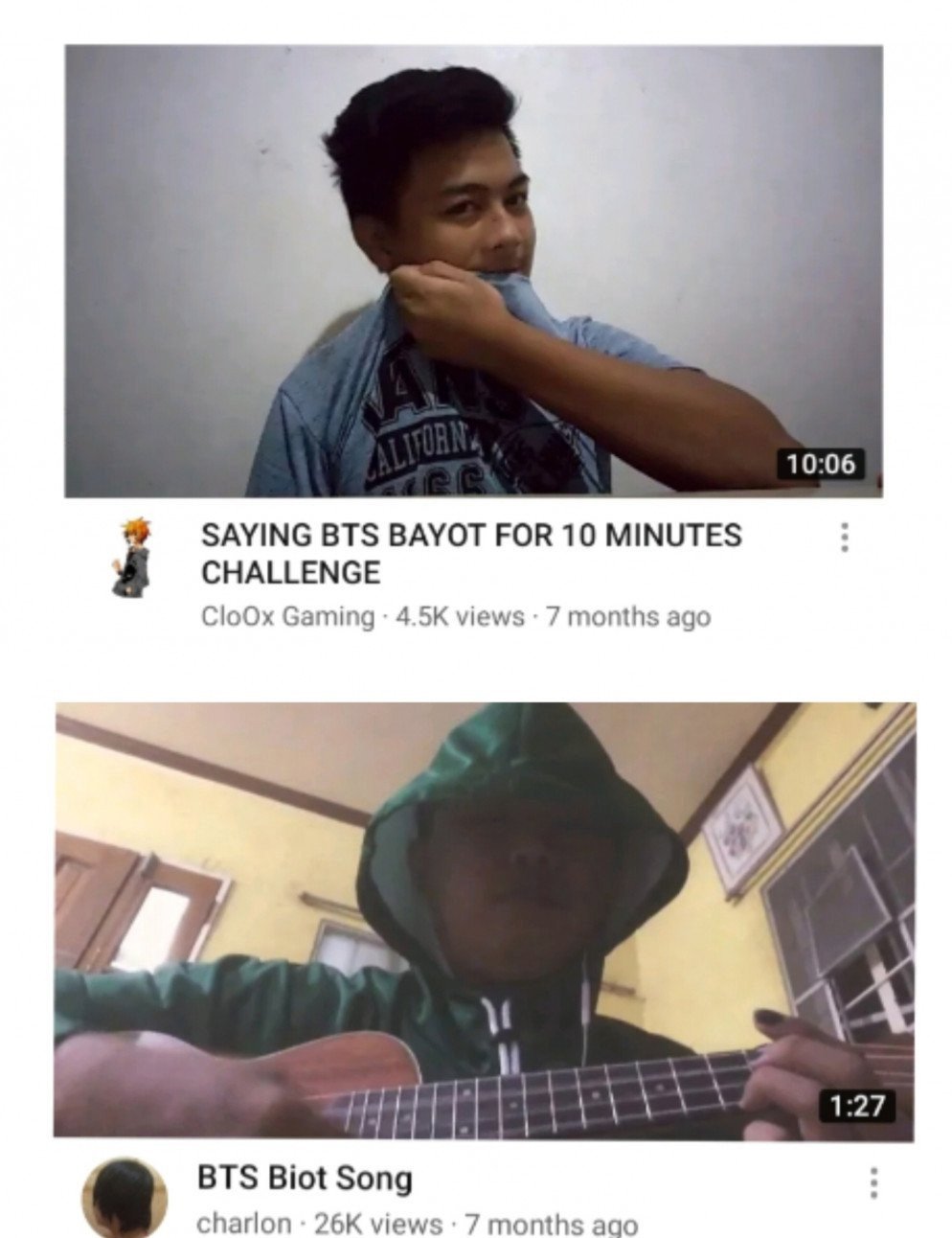 Unfortunately, many areas of society still use the word "gay" negatively and disrespectfully. Fans expressed that ignoring it means that name-calling and using it as a comment to put-down allows it to continue and possibly get worse not only in social media but in real-life situations.
The trend also reached South Korea, and fans expressed their thoughts about it:



"First of all I'm not mad because I am a BTS fan. I'm triggered as a Korean. BTS is one of the Korea's biggest pride, and achievement. And talking shit about it gets me mad a little. What if I talk shit about Manny Pacquaio? Like he's the worst boxer alive, I'm just saying because I know Manny Pacquaio is one of Philippines greatest pride and achievement, talking shit about will get you mad and triggered. The same thing. Just because you don't like something it doesn't give you the right to talk shit about it. Be respectful, and be better. And what is even wrong with being gay? You homophobic f*ck."

Moreover, it is a known fact that most K-pop idols do not care about gender norms or stereotypes. Many expressed that they had a hard time being themselves because of society's expectations of men.
As Rolling Stone published a far-reaching interview with BTS, the group also made some important points about how traditional, old-school portrayals of masculinity can be restrictive before adding that they hope their art and style help chip away at these norms.
"The labels of what being masculine is is an outdated concept," as RM explained. "It is not our intention to break it down. But if we are making a positive impact, we are very thankful." He added, "We live in an age where we shouldn't have those labels or have those restrictions."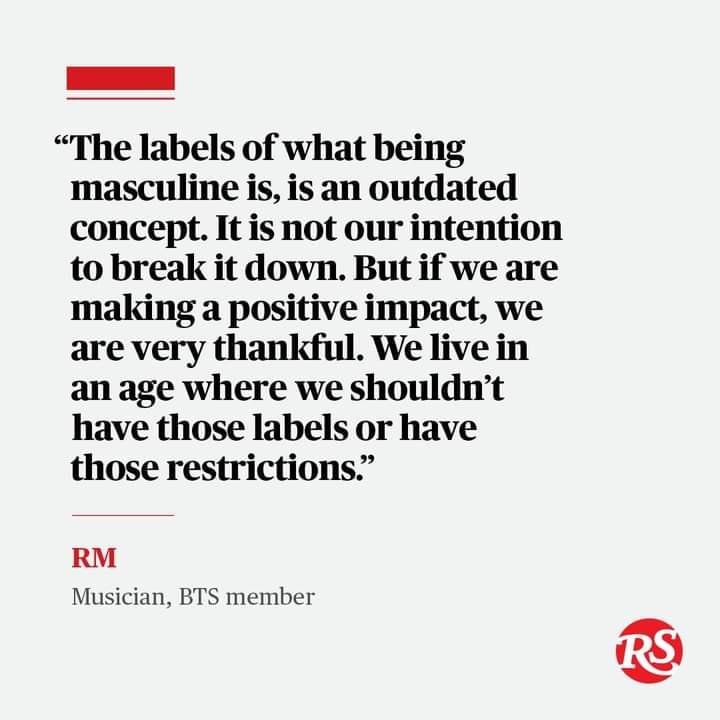 In their speech at the United Nations General Assembly 2018, BTS's leader, RM, urged young people to speak for themselves. "I want to hear your voice," he said. "I want to hear your conviction. No matter where you're from, skin, colour, gender identity, just speak for yourself. Find your name [and] find your voice. " His message drew attention, especially from the LGBTQ+ community.